Pepsi Launches An Artsy Water Brand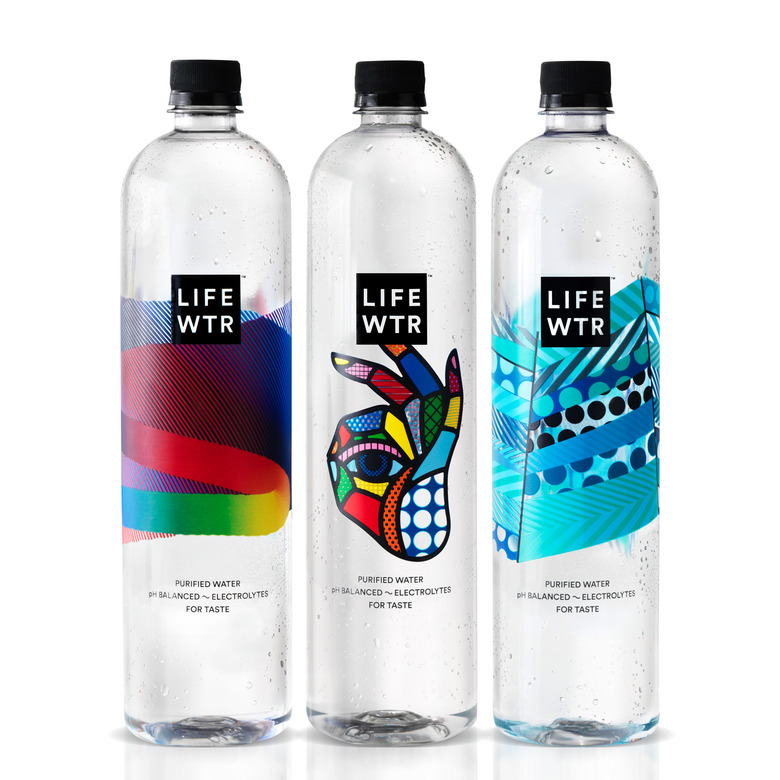 Pepsi's new line of water features artist-designed labels.
PepsiCo. is getting artsy and has launched a new water brand. And no, we're not talking about Crystal Pepsi, the clear soda from the '80s that was resurrected this past summer and is now going for upwards of $1,000 on eBay.
LIFEWTR is a pH-balanced, purified water with added electrolytes. Its label will serve as a canvas for emerging artists. New bottles will be released in groups of three, several times per year. The first group of labels comes from artists Momo, Jason Woodside and Craig and Karl.
Craig and Karl designed the hand pattern and live in New York and London respectively. The duo collaborates daily on work that has been exhibited at the Louvre in Paris, France; the Onassis Cultural Centre in Athens, Greece; and the Museum of the Moving Image in New York City. The polka-dotted zigzag design comes from the mind of Jason Woodside, who is known for large-scale paintings. The last of the three bottles was designed by Momo, a muralist who currently uses adapted masonry techniques to design his work.
PepsiCo. made a commercial effort during Sunday's Super Bowl 51.