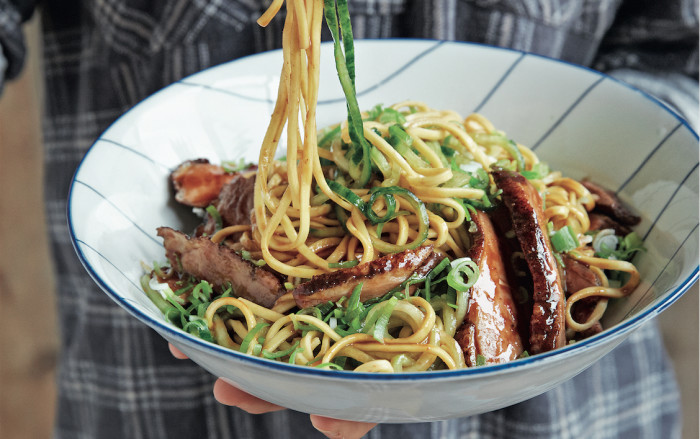 恭喜發財! That's Chinese for "Happy Lunar New Year!" Amidst setting firecrackers off, watching the lion dancers troll the streets and passing out lucky red envelopes, you're going to need eight dishes to start the year right. We rounded up 11 of our favorite recipes for Lunar New Year for you to choose from. Now go ring in the Year of the Rooster with mounds of prosperity, starting with dinner. Remember to go whole fish — that's where the luck is.

The rich flavor of duck is delicious dressed with Chinese five-spice powder and hoisin sauce, while the cucumber adds a fresh flavor and crunchy texture.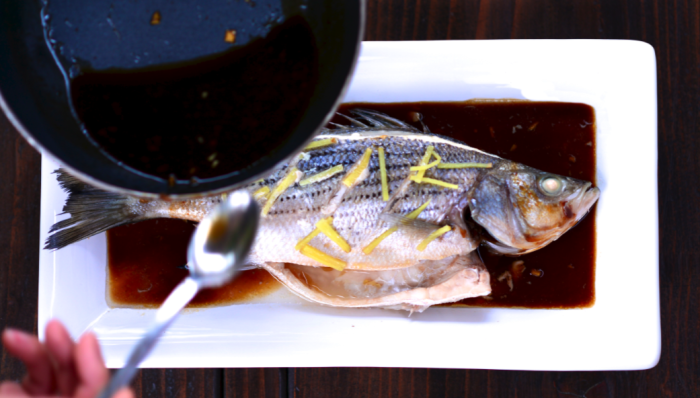 This is a classic Chinese steamed-fish recipe. Serve the poached fish with warm steamed rice, which symbolizes wealth and prosperity. A sweet conclusion to your Chinese New Year meal would be tangerines to guarantee you abundant happiness for the year to come.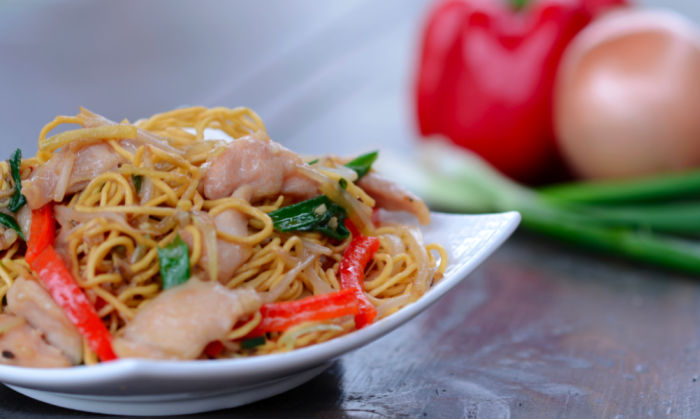 Ginger-soy marinated chicken mingles with tender egg noodles in this classic Chinese New Year recipe, the perfect dish to knock out if you believe the old legend that ordering takeout on Chinese New Year is bad luck.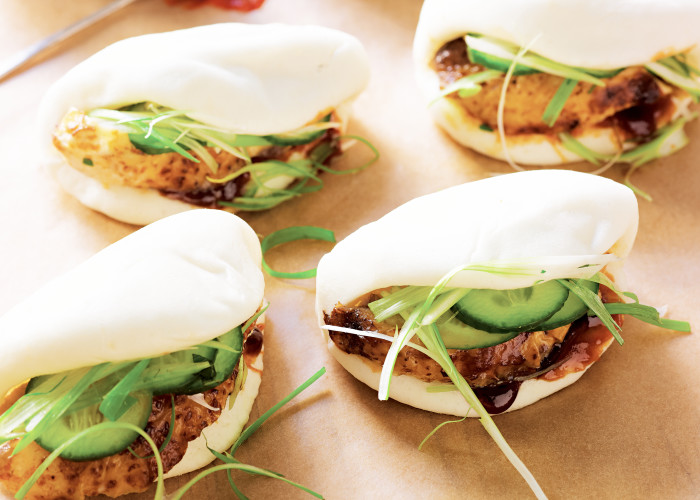 Tender meat (often pork, though here it's simple roasted chicken), sweet, garlicky hoisin sauce, cooling cucumber, and scallion all tucked into soft, pillowy steamed dough with a squirt of our beloved Sriracha; no wonder everyone seems crazy for Chinese buns these days. Packaged buns can be purchased at Asian markets if you don't have time to make and steam your own dough. There's no better reason to stick a bird in the oven, so check out our easy roasted chicken recipe and get cooking.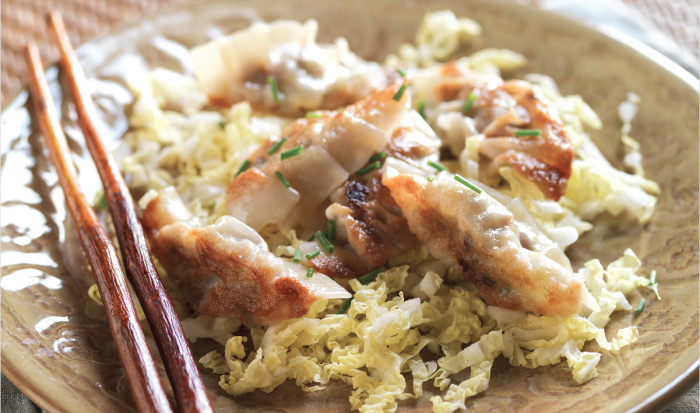 These dumplings can be made with any of your favorite birds, but I believe duck is especially good. You can use either wild or domestic duck. This Chinese-inspired recipe no doubt has a long history because the Chinese were the first to domesticate duck and other birds.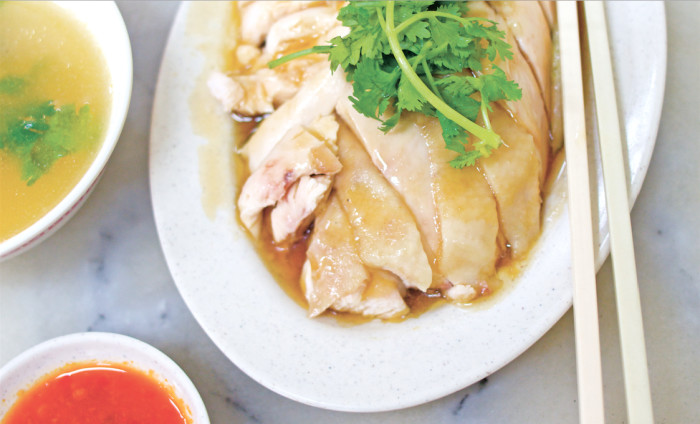 Both the chicken and the rice are cooked with lots of ginger in fresh broth, resulting in tender meat and flavorful rice so good you may never cook rice in regular water again.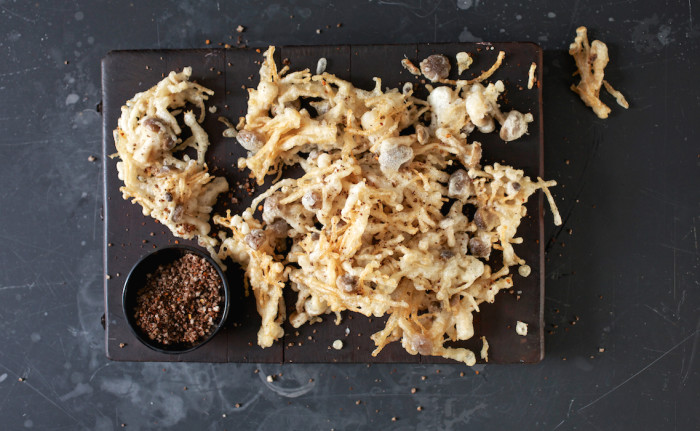 The batter used in this recipe is based on Japanese tempura batter. It is light and crisp while having the effect of bringing out the mushroom flavor. But the spicy and numbing flavor of the Sichuan spiced salt, made with dried red chile and Sichuan peppercorns, is all Chinese. This is a great vegetarian finger food for a party.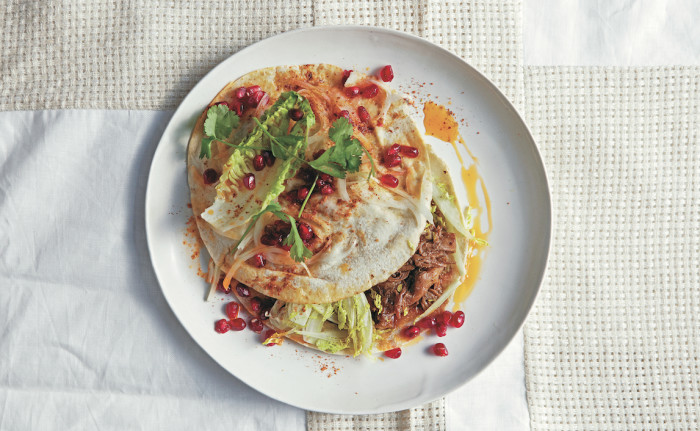 "A burger?" I hear you ask in disbelief. I was just as surprised when I first experienced this dish. Xi'an is most famously known for being home to the ancient terracotta army of the Qin dynasty (221–206 BCE). However, head to the streets of the city and you will find what some would contend are the origins of the hamburger. The bread bun is more like pita bread than a typical Cantonese bun, having a crisp surface and a soft interior that soaks up all the braising liquor from the lamb.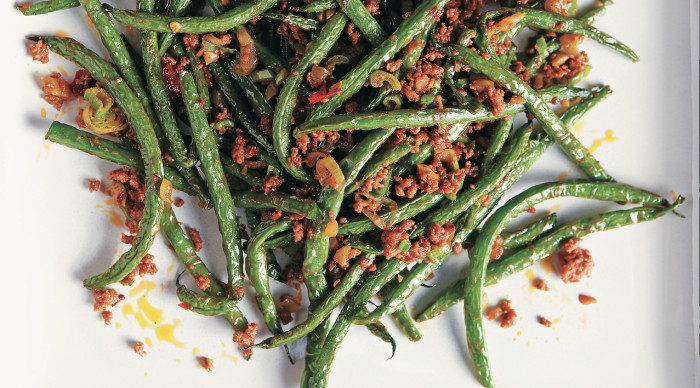 The secret to this dish is ensuring you don't overcook the snap beans when deep-frying before adding them to the wok. When we first opened the restaurant, we were going through boxes and boxes of green beans every day purely because the chefs would repeatedly miss the critical stage at which the skin of the beans just begins to shrivel, and therefore they would keep ending up in the garbage.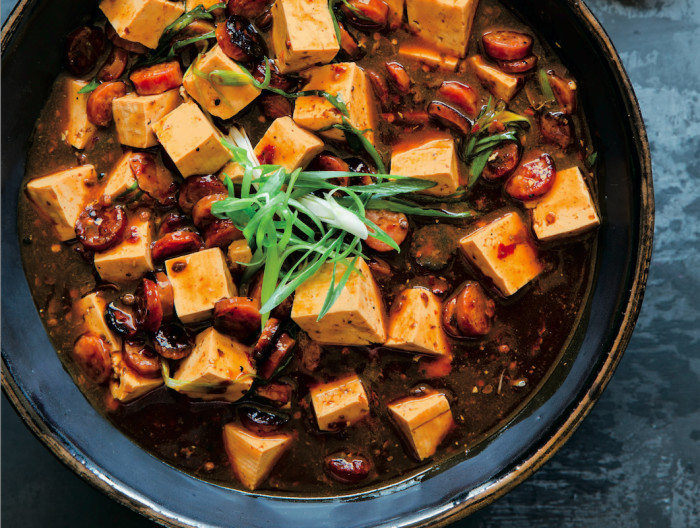 Mapo tofu is Max's desert-island meal. As in, if you had to live on a desert island and could have only one dish for the rest of your life, what would it be? That question doesn't make any sense. How could you be stuck on a desert island with a lifetime supply of mapo tofu, or any other dish, for that matter? Totally illogical question, same honest answer: mapo tofu.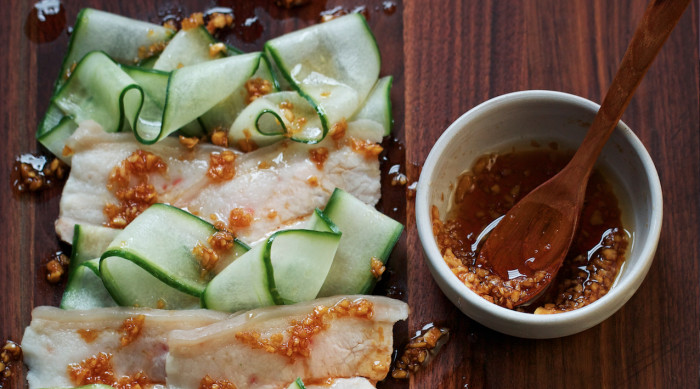 Pork belly is beloved by the Chinese. This is the dish that truly serves up the natural fresh taste of pork — except in Sichuan they just can't help but add a garlic and chile sauce to kick up the taste and heat!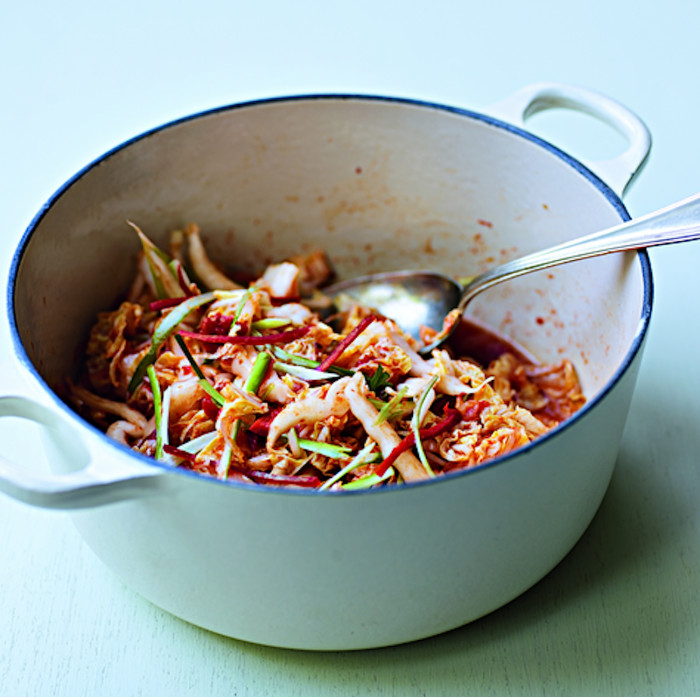 Great vegetable sides are always useful recipes to have on hand. Whether you're serving this sweet and sour Chinese cabbage as part of an all-vegetarian spread or topping your perfectly grilled hot dog, you'll be prepared. It's as tasty on a sandwich as it is on a bite of Wasabi Flank Steak.