Tostitos Doesn't Want You To Drink And Drive After The Super Bowl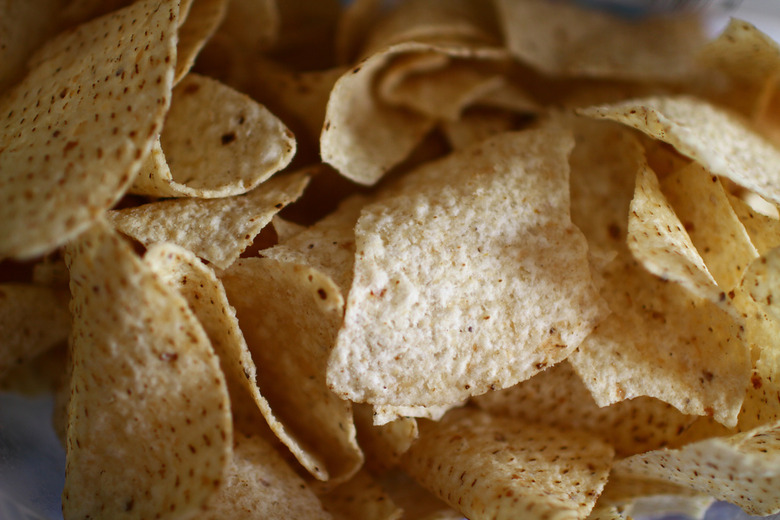 Any Tostitos UPC can be turned into a $10 Uber coupon on Super Bowl Sunday. (Photo: chriswaits/Flickr.
Tortilla chip brand Tostitos has created a sort of Breathalyzer chip bag in preparation for the upcoming Super Bowl on Sunday, February 5.
According to Fast Co.Create, the limited-edition bag is equipped with an alcohol sensor connected to a microcontroller that will tell you whether or not you're good to drive. LED lights on the bag either turn green or red depending on how much alcohol is detected. If it turns red, the bag will deliver a "Don't drink and drive" message along with $10 in Uber credit.
For those who have had too many to operate the Uber app, the bag is also equipped with near-field communication technology that'll call a car for you when you touch your phone to the bag. If you can't get your hands on a fancy Tostitos bag, the brand has partnered with Mothers Against Drunk Driving to turn any Tostitos UPC code into a $10 Uber coupon on February 5.