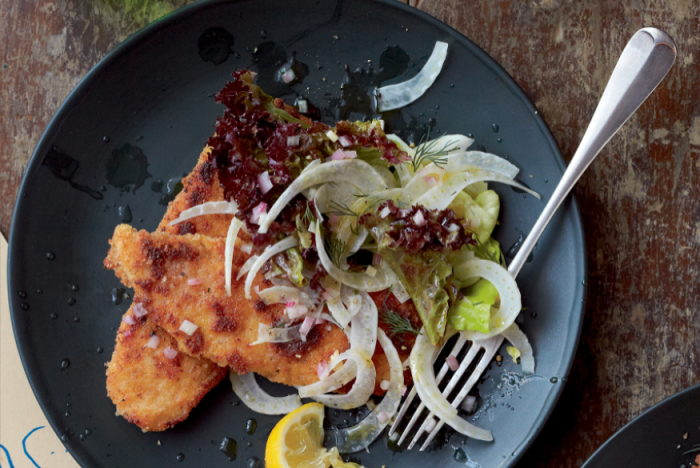 Check out 10 of our most seasonal, comfort-food-forward winter chicken recipes. Few ingredients are more versatile than a couple of pounds of quality chicken — breasts, thighs, the whole dang thing. Need some inspiration for that pack of poultry in your fridge? Great, that's what we're cooking tonight, too!  From crisp cutlets to tender braises, where there's a wing, there's a way.
Mounding the salad on top of the chicken, with its crispy, featherweight crust, results in a wonderful combination of textures, temperatures and flavors.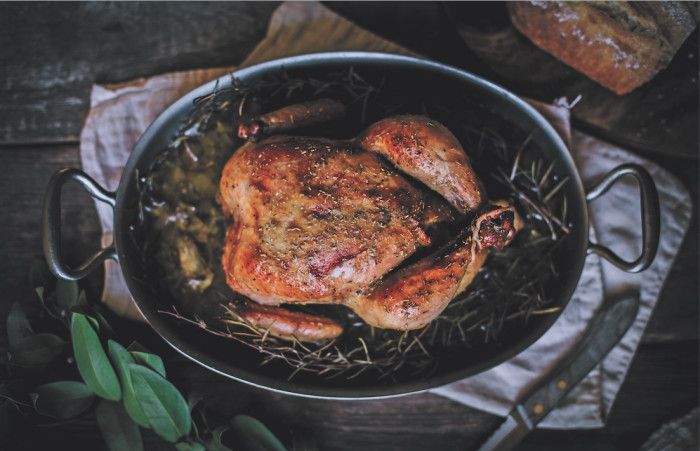 First, the chicken skin gets nice and crispy while roasting, but instead of only tasting like chicken skin, it also tastes like bacon. And second, since the bacon is under the skin, its flavors are relatively trapped under there and so, with nowhere else for the bacon juices to go, they start to seep into the breast meat of the bird, turning a relatively moderately flavored cut of meat into a delightfully bacon-filled fillet.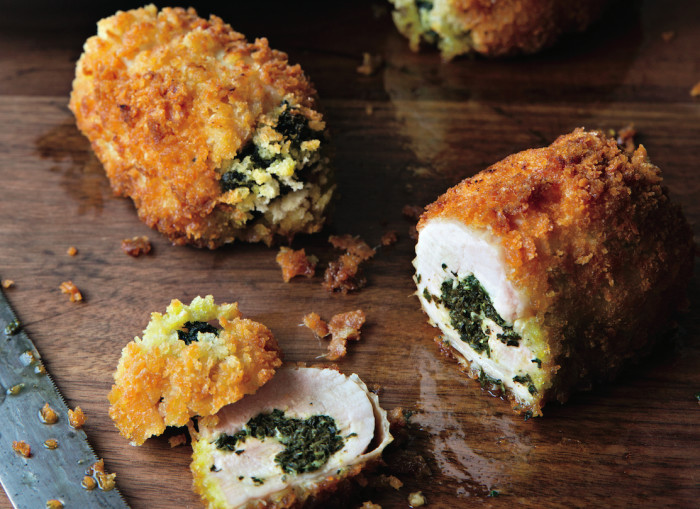 Renowned chef Mario Batali's new cookbook, America — Farm to Table, is a celebration of local farmers around the country. Travel from coast to coast with one of the nation's most beloved culinary faces and see how the master uses local fare to everyone's advantage. Ready to show kale the ultimate respect? Stuff it into juicy chicken, pan-fry and enjoy.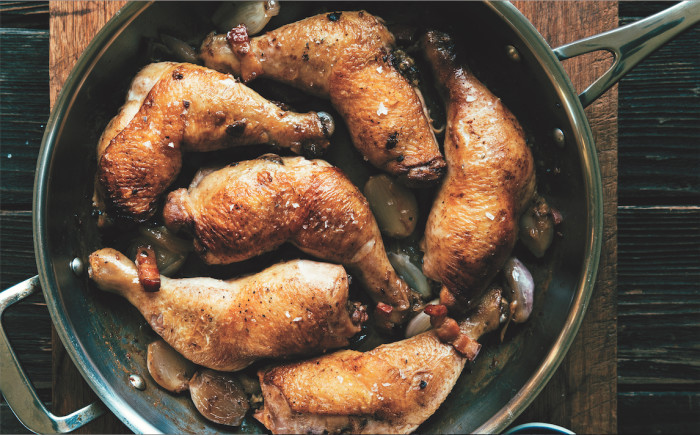 Chef, culinary instructor, cooking-show host and James Beard Award–winning cookbook author Joanne Weir has a new collection of recipes out, Kitchen Gypsy, and you're going to want it. Weir, a veteran of the famed Chez Panisse in Berkeley, California, specializes in simple, hearty food, focusing on the quality and availability of local ingredients in order to make meals that are as authentically delicious as they are beautiful to behold. Peruse the recipes, read her excellent tales and tell us you're not struck with an immediate, urgent craving for blue cheese–stuffed chicken.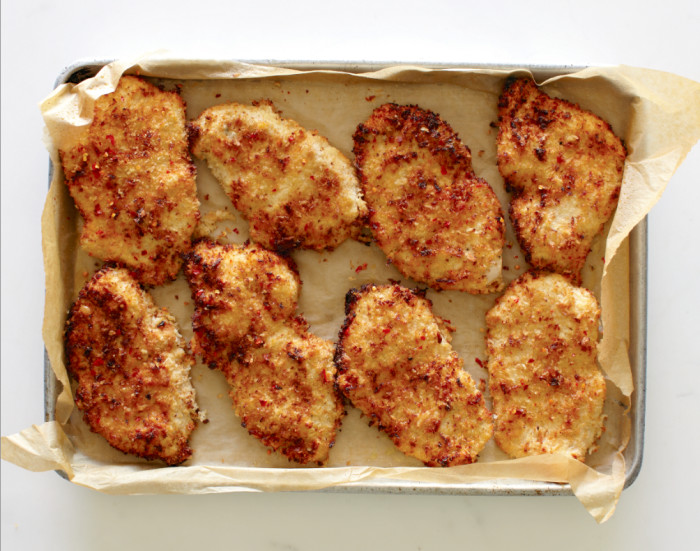 The key to any good fried chicken recipe is a buttermilk marinade, and this lightened-up version takes the same cue. Thankfully, it's still pretty easy to capture the crunchy goodness of fried chicken with a baked alternative.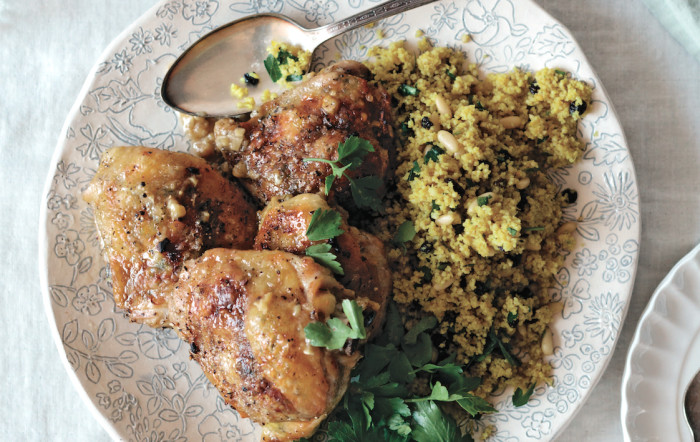 For this particular dish, I've added lemon just to give it some freshness, and I created a quick pan sauce, but you can feel free to skip it. The Moroccan couscous — with its mixture of warm spices, pine nuts, and currants — adds enough flavor on its own.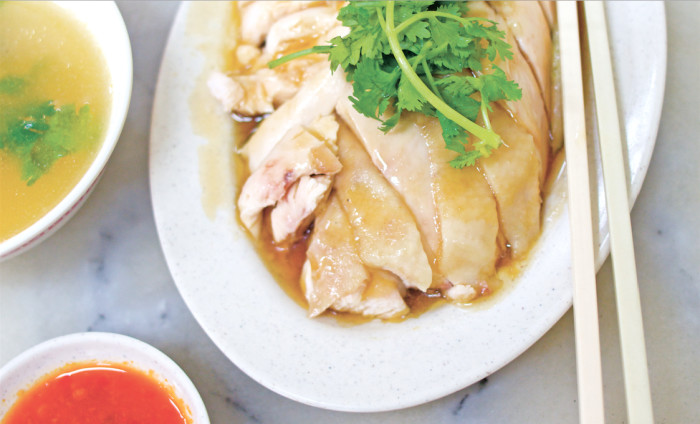 Some Chinatowns lean Vietnamese, others Thai. Some boast regional Chinese menu items you've never seen before, and some have the best darn plate of chicken and rice this side of the Yangtze. Both are cooked with lots of ginger in fresh broth, resulting in tender meat and flavorful rice so good you may never cook rice in regular water again.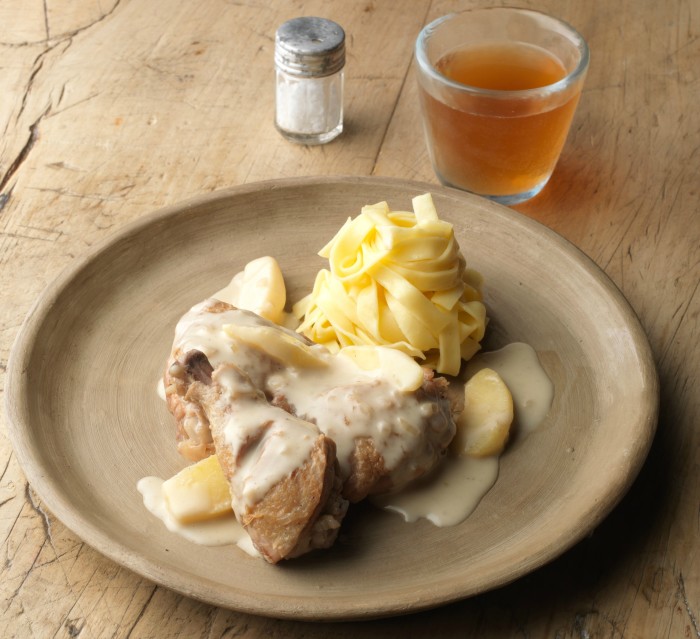 Normandy is famous for its apple-growing, so there they cook chicken in local cider. In Alsace, the same dish is prepared using Riesling wine. I think this dish is delicious served with buttered noodles, but purists often like it with mashed potatoes.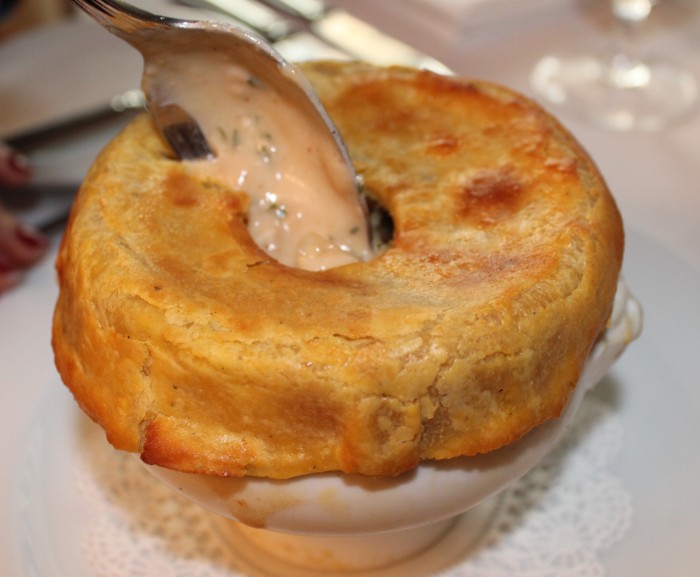 This spin on traditional chicken pot pie, a cold-weather comfort food staple, is a fun alternative to the tried-and-true, with some smoky flavor from chicken (or chipotle seasoning, depending on how you spin it). The crust features a little sweetness and color from the sweet potatoes. Make it for a crowd and watch everyone dig in with delight.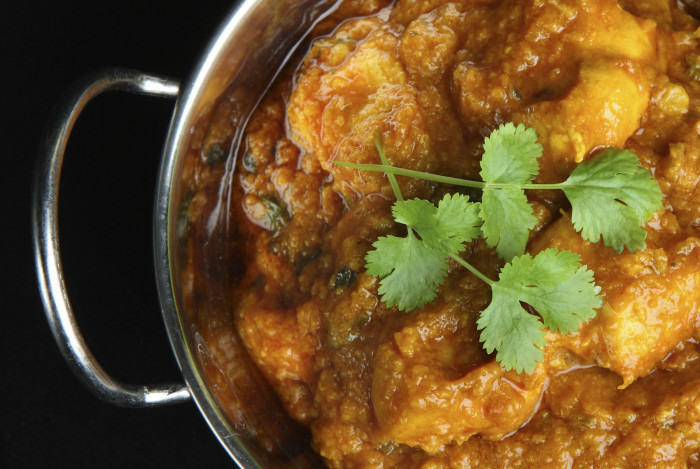 This curry is a great blank canvas and a superb way to feed a bunch of people who are tired of the same-old dishes one makes for a crowd. It's also my ultimate comfort food — my freezer is full of this dish at various stages, from the onion-garlic-ginger blend to the finished product. You can even simmer halved medium-boiled eggs in the sauce for a few minutes and serve on toast for one of the heartiest vegetarian brunches around.