Watch Edward Lee Make Fluke Crudo With Persimmon Vinegar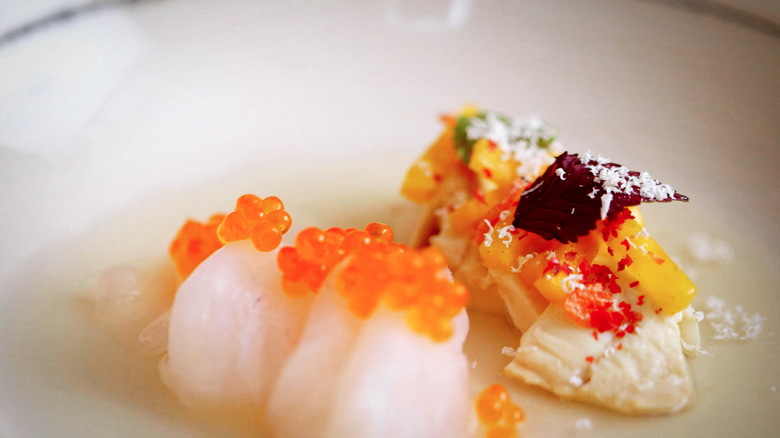 How do you make persimmon vinegar? In the premiere issue of Cured magazine, chef Edward Lee describes the strange, detailed process, which involves overripe fruit, vacuum-sealed bags and up to three weeks of time. In this video, Lee employs the ingredient in a fluke crudo with stinky tofu. Check it out, and for the story and the recipe for this dish, pick up your copy of Cured*.
*Use the code "foodrepublic" for $5 off the $20 cover price.