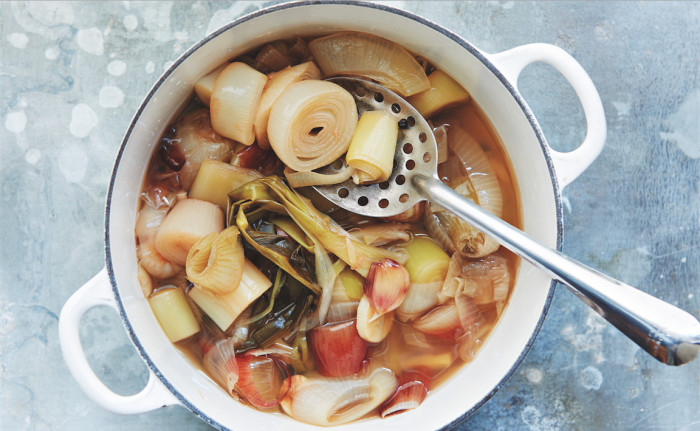 If your sturdy, heavy pot or Dutch oven needs an activity to keep it busy tonight, get your old friend on the stove and peruse these 10 restorative soup recipes that will nourish you inside and out. Keep it vegetarian, pump up your intake of immune-boosting garlic and other alliums or go nuts with beef shank and whole grains, but keep it low and slow and extra-healthy.
This simple clear soup has never been trendier, and despite what you may have heard, it doesn't have to involve bones. Break out some onions, garlic, scallions, leeks and shallots and prepare to sip on something wonderfully fragrant.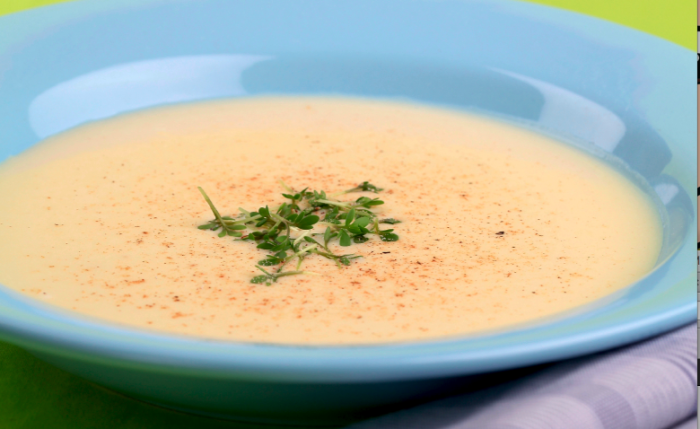 This hearty garlic soup is the perfect antidote to the winter blues (and flu season). And fret not about the amount of garlic: As long as your dining companion shares the soup, you can cozy up without fear.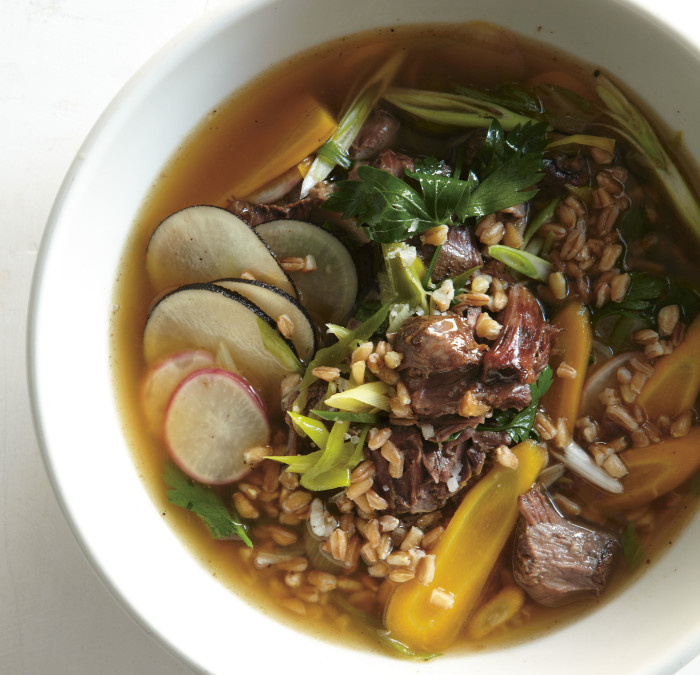 Beef shin in particular gives a great beefy essence to this soup. Be patient and leave yourself plenty of time to make this soup — the beef shank will take many hours to cook.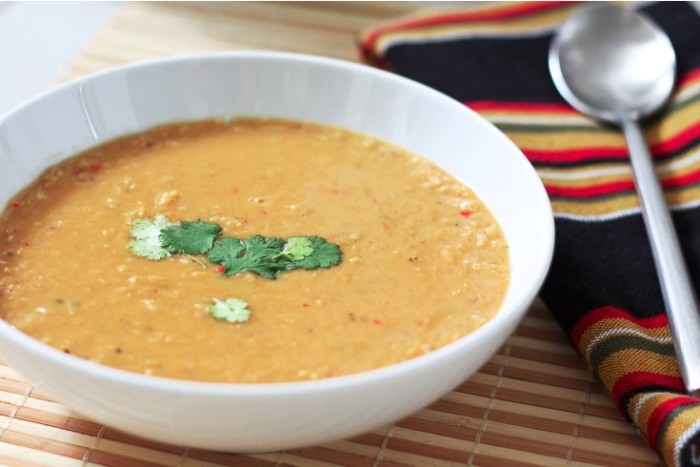 Although "spiced," this dish is not particularly spicy, even with the added chili and paprika. The spice is very mild and subtle but absolutely essential if you want the soup to burst with incredible flavor. Sheer aromatic excellence, if you ask me.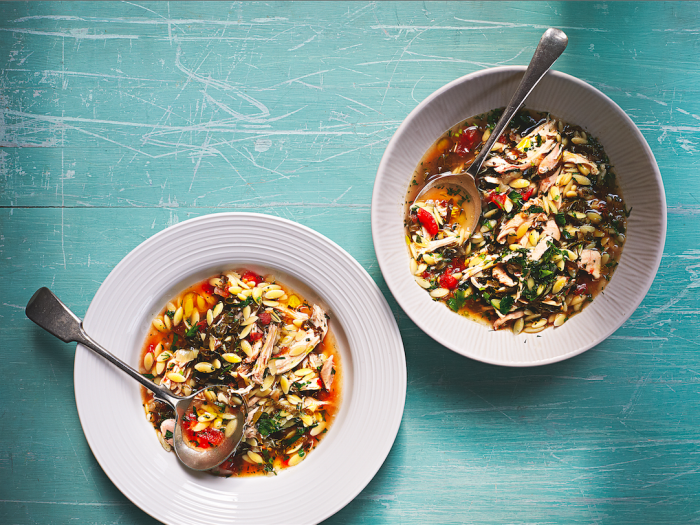 There's nothing more comforting than a bowl of chicken soup. I'd recommend you poach a whole chicken a day in advance. Or, if you have half a roast chicken left over, strip the meat from it and make a stock from the roasted carcass: Place the stripped carcass in a pot with 1/2 an onion, 2 cloves garlic, 1 rib celery, a bay leaf, and a carrot if you have one. Cover with cold water and place over low heat for 1 hour. Turn off heat and let cool before straining. Discard the carcass and aromatics, and your stock is ready!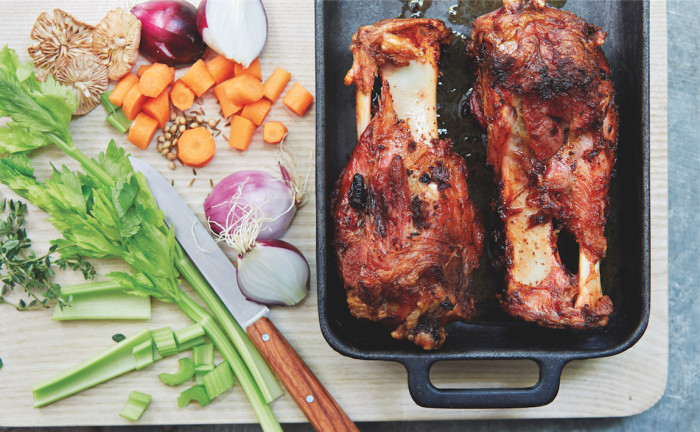 Not many would consider making a broth from a ham hock, and yet it is both delicious and an abundant source of marrow. You can buy ham hock bones from your butcher, who has cut away virtually all the ham-on-the-bone, and who will usually discard the bone altogether. Most butchers will just give you these. If you have ever cooked osso buco with veal bones, you know how tasty the marrow is from these bones, and the ham hock broth is similar. I have been known to smear the marrow straight onto the best spelt or rye toast and eat it with just a splash of lemon juice — delicious brain food, which you won't be able to buy in the store!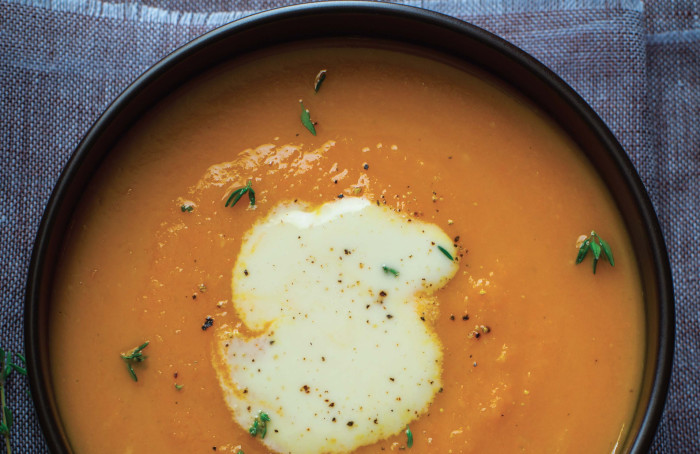 This soup is my personal health elixir. Anytime I feel the least bit under the weather, I turn to bowls of this ginger-y liquid, drizzled with creamy maple yogurt.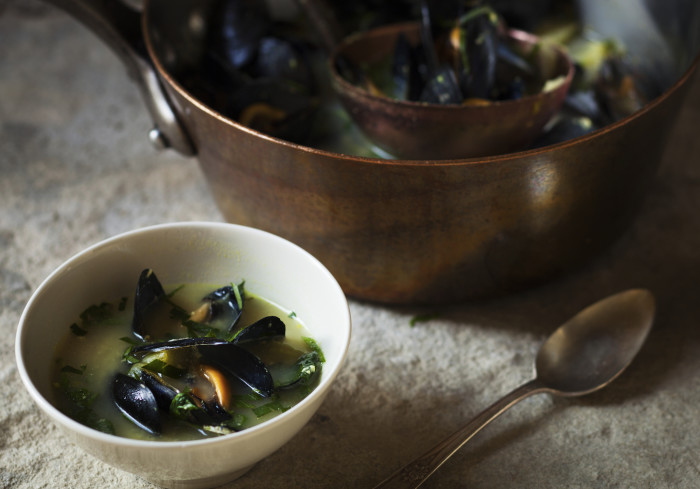 The mussels are so delicate and lightly cooked in this soup that they seem to float like little dumplings among the shredded bright green Swiss chard. I like to serve the soup as the first course of a meal that features a whole fish, like roasted sea bass Provençal.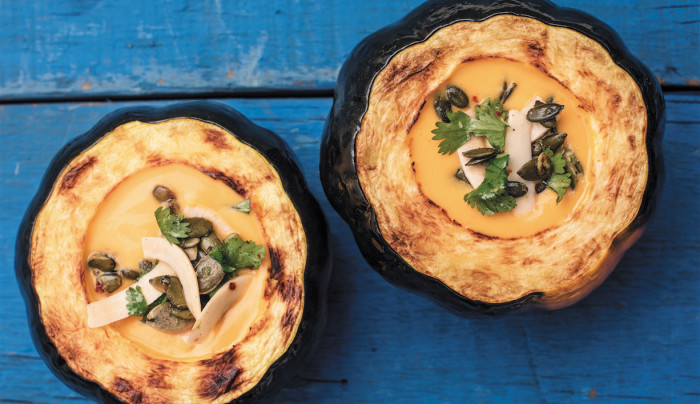 Every bite of this soup tastes like autumn. Kabocha squash is so satisfying because of its rich squash-i-ness—and I like that it's not as well known as butternut and acorn squashes. Plus, it's fun to say. You can use another fall squash for the soup, but whatever you use, puree only half and then mix the chunkier half with the smooth half. The pepita garnish is a little time-consuming but extremely tasty. Make it when the in-laws are on their way over and you want to impress. But if you're eating the soup in your sweatpants, just toast some pepitas instead!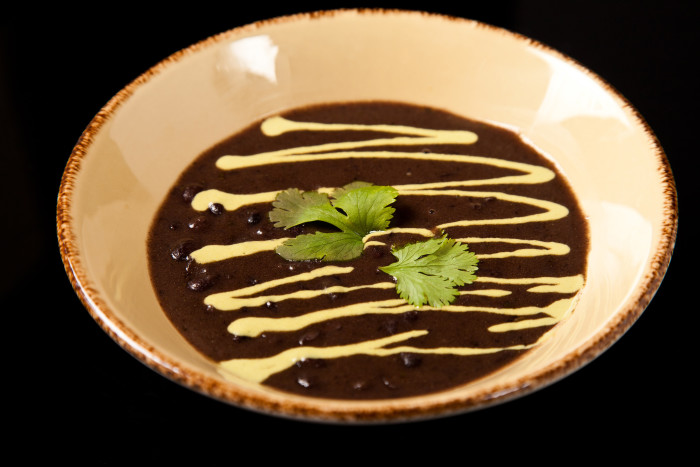 This comforting black bean soup is easy to make at home (provided you don't mind soaking the beans overnight), and the blend of spices helps awaken the palate for the other culinary treats to come.