Matthew Kenney May Be The Healthiest Chef In America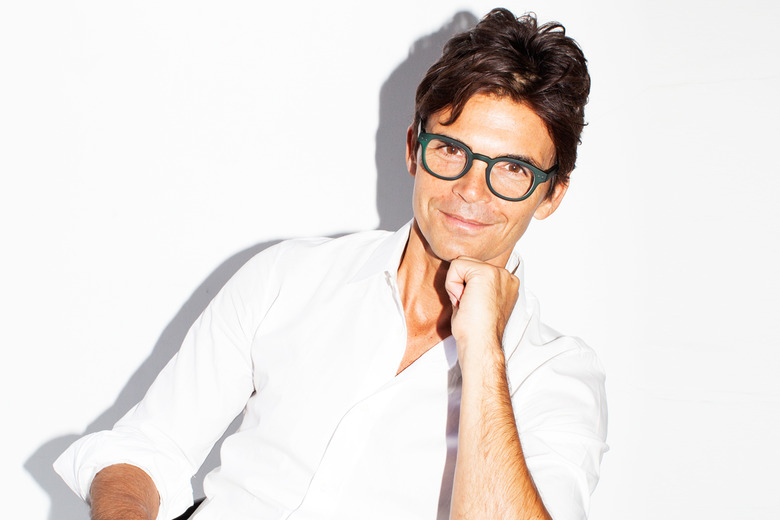 In honor of Food Republic's annual Healthy Living Month, we reached out to chefs about their diet and fitness routines and will be featuring these interviews throughout January. First up is Matthew Kenney, whose dedication to healthy living will be hard to beat.
A pioneer of high-end raw food and plant-based cuisine, Kenney has received two award nominations from the James Beard Foundation and has authored a dozen books. The chef operates eponymous culinary academies across the U.S. and will soon expand internationally. In addition to the academies, he owns Plant Food + Wine in Los Angeles and Miami; fast-casual spot Make Out in Culver City, California; Matthew Kenney NM in Beverly Hills; and plant-based pizza concept Double Zero in New York City. Upcoming projects include a restaurant in Bahrain, a café in South Beach and a Wellness division, all set to launch in 2017.
What's the first thing you eat or drink in the morning?
My fridge is full of green fruits and veggies. I have a go-to green juice every morning made with kale, fennel, ginger, lemon and a touch of pineapple — it's the best way to fuel my day before I go to yoga.
How do you manage to keep in shape/not snack while always being in kitchens?
I maintain a raw, plant-based diet. I love to eat at my restaurants, but the food I prepare at home is much simpler. You don't have to be a professional chef to eat this way!
What's your fitness routine, if any?
I'm a huge fan of yoga — I've consciously practiced mindfulness for more than 10 years. There's a lot of information that comes to me and through me each day, so it's important for me to not try to silence it but to sit and notice what flows freely through my mind. I try to do this in the morning and again at midday.
One of the newest ventures in the brand is the launch of Matthew Kenney Wellness in Kauai, Hawaii, which partners with ultra-luxury private club and residential community Kukui'ula. The program at Kukui'ula is a week-long itinerary, beginning with yoga and meditation followed by a nutrient-rich, plant-based breakfast, before beginning each day's main event (a beach day with swimming, stand-up paddleboarding and surfing lessons, to breathtaking hikes, island tours, farming and harvesting, zip-line adventures and free time for spa treatments, golf, lei-making and more). The program's mission is to truly help and inspire people to find their own path to wellness.
Any New Year's eating resolutions?
The beauty of living a balanced plant-based life is that you can simultaneously indulge and be healthy, so I haven't needed any resolutions regarding diet for as long as I can remember. I do always intend to focus more on completely raw foods, as they are incredible for energy and I love how they make me feel.
Have you ever done a fad diet? Juice cleanse?
I have tried a couple of cleanses, and I felt great. In recent years, I've generally always felt very good, so it hasn't been necessary, although I would highly recommend a more straightforward, mostly liquid cleanse for anyone not feeling their best.  
Any food or drinks you actively avoid?
I tend to avoid processed foods — plant-based or otherwise — and of course, all animal products. Whole plants are my source for everything.  
Have you ever struggled with your weight? 
I have been about the same weight for 35 years now, although as a teenager with a very poor diet, I saw my conditioning slip. That was when I first made the meaningful connection between diet and health — once I realized how food could make one feel healthy or otherwise.
Any go-to, quick-fire healthy recipes that you can provide us off the top of your head? 
Ezekiel makes some very easy-to-use sprouted wheat or corn tortillas that make a great base for a pizza. A friend showed me this trick years ago, and I've expanded on it to make all sorts of different toppings. My winter go-to is to roast a garnet yam and puree it — and to top the tortilla with that, sautéed kale, pistachios, perhaps some shiitake mushrooms, herbs and finish it with a fresh tree-nut cheese or the soft version from Kite Hill. I'll occasionally add some avocado at the end as well.