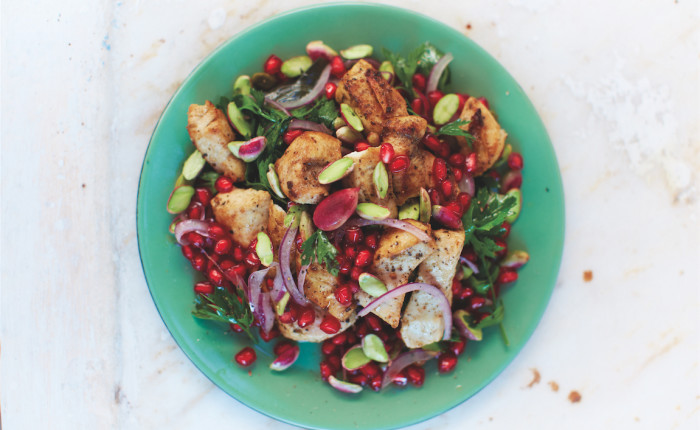 Let's lighten up dinner tonight with 10 of our favorite healthy fish recipes. Best of all, healthy fish recipes don't take a lot of time or effort — the key is in their simplicity. Grab some fresh seafood, crunchy vegetables and a bottle of extra-virgin olive oil. It's time to cook!
Food writer and editor Andy Harris's latest book, Eat Istanbul, is full of recipes gathered while eating his way across the country with renowned photographer David Loftus. From the stunning art to stories detailing the vast array of ingredients used in this vibrant, varied and incredibly photogenic cuisine, Eat Istanbul is an instant classic for any aficionado of Mediterranean and Middle Eastern food, or simply someone who loves to take pictures of their culinary handiwork. This swordfish salad is as delicious as it is beautiful.
I've sacrificed many an innocent fish in the interest of achieving a restaurant-worthy layer of crisped-up skin contrasted with a snowy, perfectly cooked fillet. All of the expected steps — making sure the skin was bone-dry, scoring it to prevent curling, using a panini press to keep the fish flat, trying nonstick pans and stainless — failed me. The skin would burn, stick to the pan, or crisp in parts, the flesh a victim of wanton culinary carnage.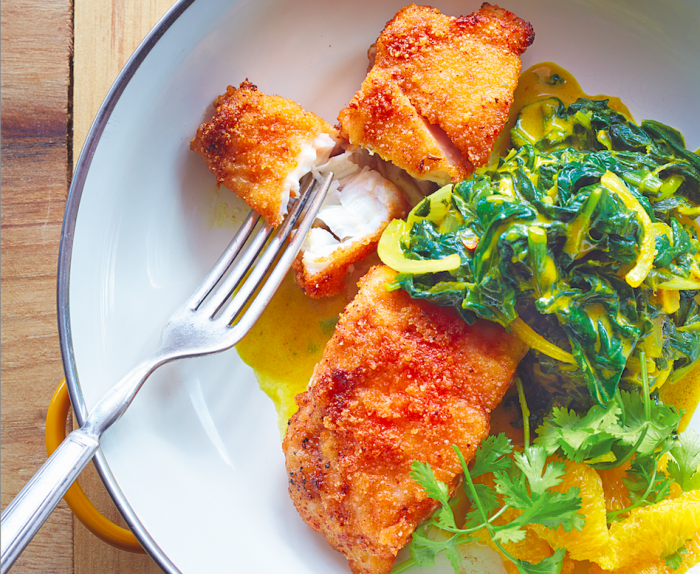 Crusting fish or seafood in lentils is a fun and easy way to add complexity, crunch and delicious flavor. I discovered the technique while experimenting with making flours from different grains. This lentil crust not only adds texture but a layer of flavor, too. The curry spices seem a fitting accompaniment as does the bright citrus and saag, a traditional curried spinach.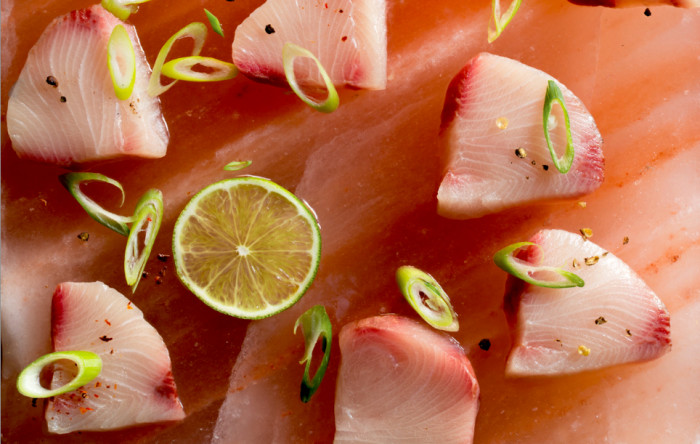 A cut of fish glistening from the sea asks that we honor it. Simple slices of pristine hamachi can't bear the insult of ornamentation, but they are exalted by salt. Resting fresh fish flesh on a chilled block of salt returns it momentarily to its birthplace, impregnating it with salinity, firming its muscularity.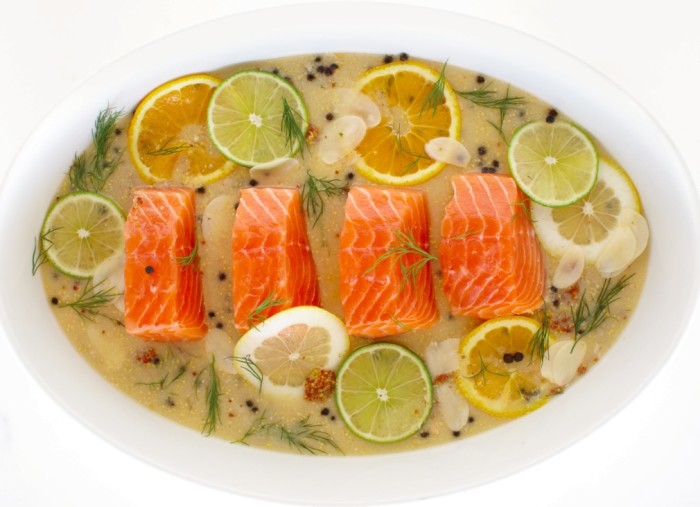 Poaching fish is an easy, healthy way to get dinner on the table in a flash — as in this citrus-poached salmon with Dijon mustard recipe. The bright, tangy citrus broth made with orange, lemon, lime, dill and white wine enhances the forward flavor of the salmon and doubles as the base for the mustard sauce. The poached salmon also makes a terrific salad for a hearty sandwich.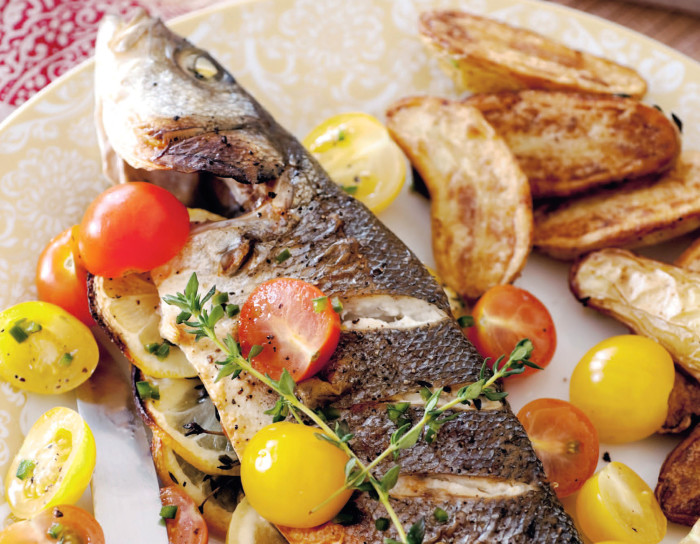 We love the New York Times food section, so we picked up a copy of The Essential New York Times Grilling Cookbook, with recipes from the past century (or so) of outdoor cooking. All your favorite authors contributed recipes, but we're crazy about this Greek-style fish recipe from Mark Bittman's The Minimalist.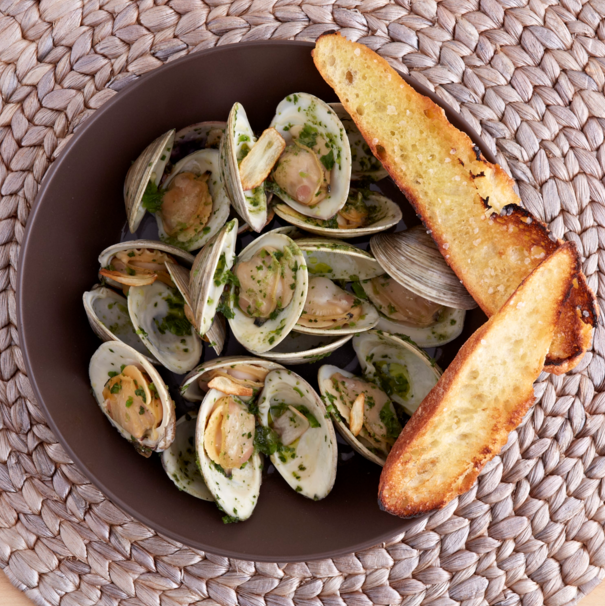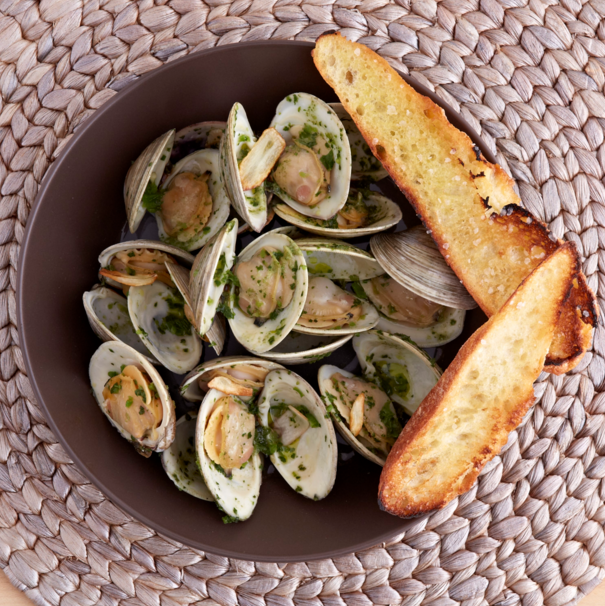 We reached out to chef, TV personality and IMUSA Cookware ambassador Aarón Sánchez for a quick Mexican recipe anyone can pull off at home. While shellfish may sound complicated and even downright "fancy," this recipe for clams cooked in homemade salsa verde goes from kitchen to table in 40 minutes flat. Take a quick break from tortillas for some hearty, crusty bread and make sure you don't burn yourself when chopping those jalapeños!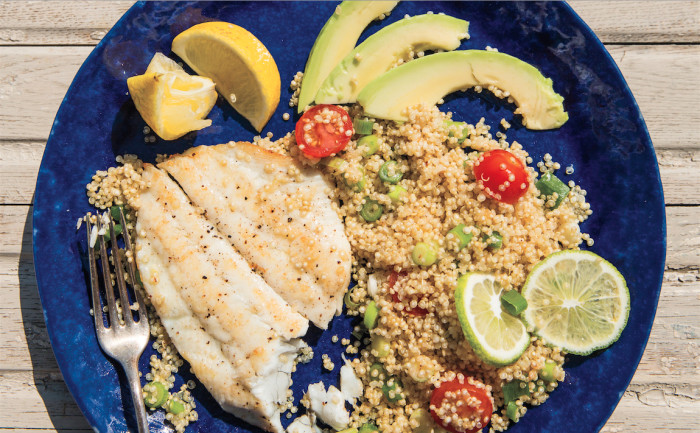 With a sweet white meat, fluke (which resembles a flounder) is a great eating fish. It's a bottom-dwelling flatfish that's also called a summer flounder (no, it's not a fluke) because they winter off the continental shelf and come into the bays during the summer months.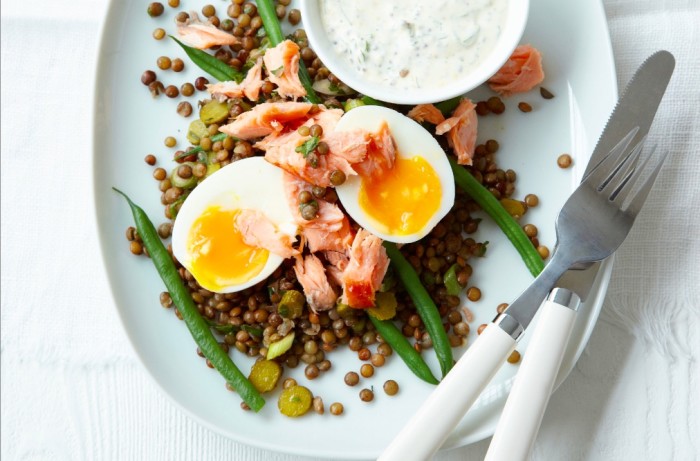 A wonderful light summer lunch. Everything can be prepared well ahead and then assembled just before serving. Hot-smoked salmon has a great texture, more akin to poached salmon than smoked. Some adventurous cooks hot-smoke their own fish, but I'm keeping this quick and simple.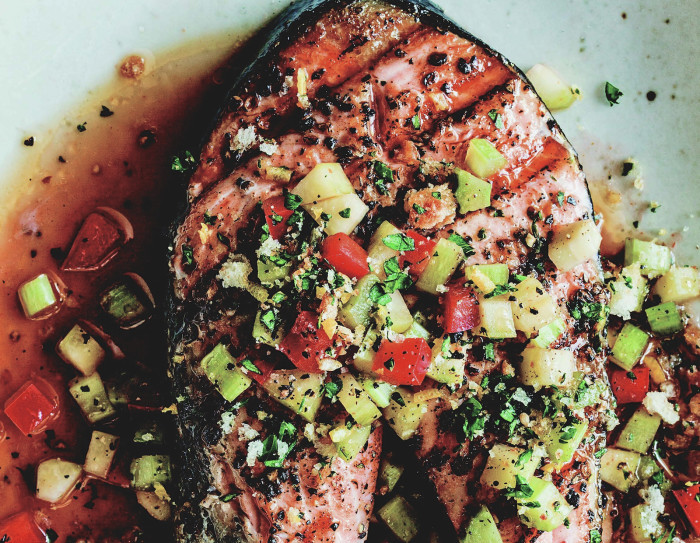 Chef Chris Schlesinger and Cook's Illustrated executive editor John Willoughby have combined forces once more with their new cookbook, The Big-Flavor Grill. These truly simple and delicious recipes don't take a lot of time or effort but are (as they say) big-flavor dishes. Try this easy spice-rubbed fish steak recipe on for size. The gazpacho relish takes about five minutes to make and adds a burst of bright flavor to the hearty fish.