World-class baking skills aren't necessary to whip up a homemade dessert that will impress and delight your loyal fans (also known as friends and family). Enter: Our 10 most popular desserts of 2016. With a great cookbook, top-notch raw material, a few hours to devote to the cause and an oven with an accurate thermometer (never underestimate the importance of an accurate oven thermometer), you can savor Food Republic's most clickable, Instagrammable, enjoyable desserts of the year. It's high time to mess up your kitchen for the best possible reason.

This rendition employs raspberry jam, which is spread on top of the rolled-out dough so that when you roll it up and slice it, the jam is spiraled throughout the individual buns. Served with a generous amount of sweetened crème fraîche drizzled on top, this version is my personal favorite, but as you'll see in the Spin-Offs, the possibilities are limitless.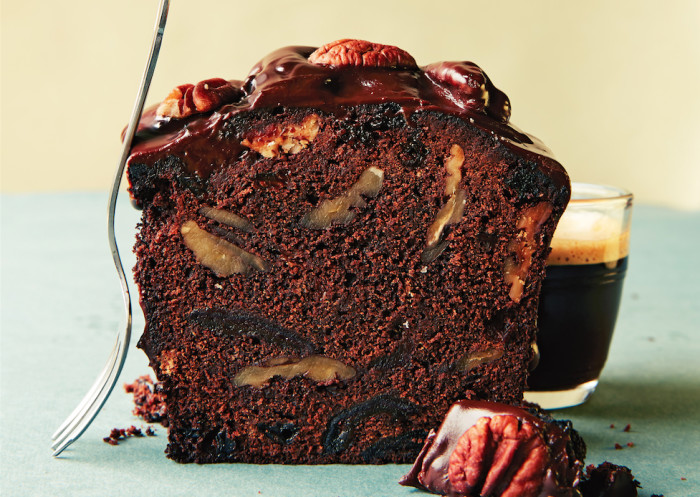 Yvette Van Boven, Amsterdam's beloved cook, TV host and magazine editor, has a new book out that spotlights her favorite baked goods. Photographed to perfection (see above gem), Home Baked is the one book the home baker, blogger, Instagrammer and general culinary show-off should pick up right away. Hey, everyone wins, right? This dense, chocolaty cake is spiked with pecans in all the right places (as in: everywhere) and a classic confection that will never disappoint.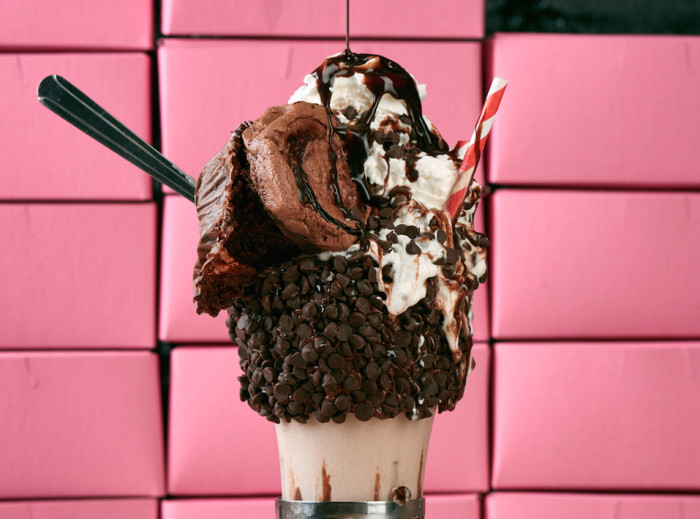 Sal, the owner of Little Cupcake Bakeshop, where I get coffee every day, is from Brooklyn. I'm from the Bronx. Most mornings you can find us at a table with our heads together in the great tradition of two Italian-Americans having a sit-down on the margins of old Little Italy, but the only deals we ever make involve desserts. Sal's award-winning blackout cake was the perfect New York inspiration for this chocolate shake, developed to commemorate the opening of Black Tap Down, the basement dining room we built underneath our original Soho bar.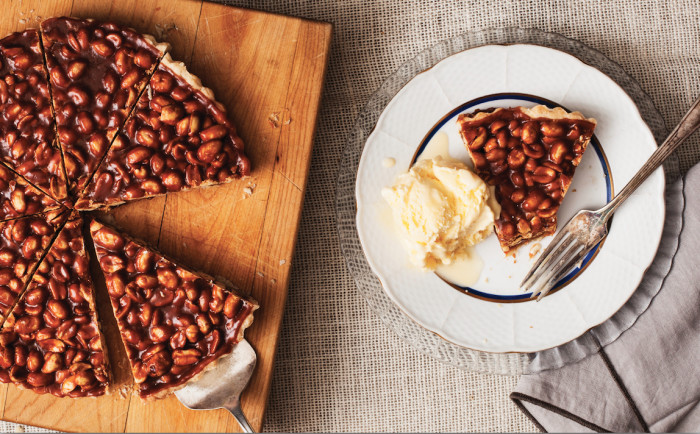 Frozen-treat gurus Bruce Weinstein and Mark Scarborough have a new book out dedicated to the art of topping with all manner of sweet, icy goodies — sorbets, custards, gelatos and more. With masterful pairings for your favorite pastries, À La Mode challenges the home cook to discern the main event from its accoutrement.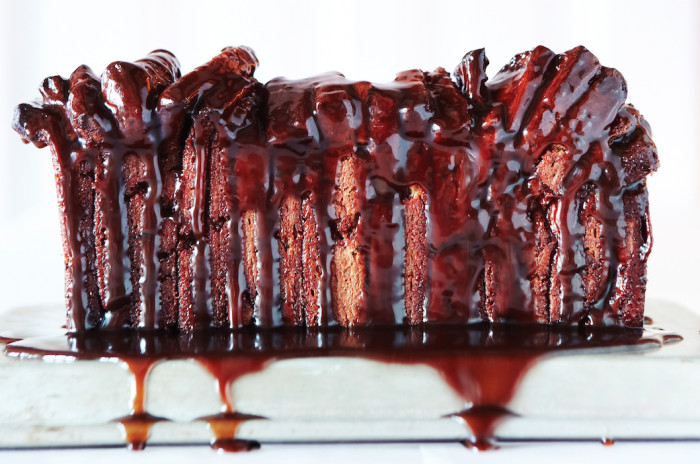 This cinnamon and caramel pull-apart bread is the sticky, gooey, sweet confection every brunch should end with.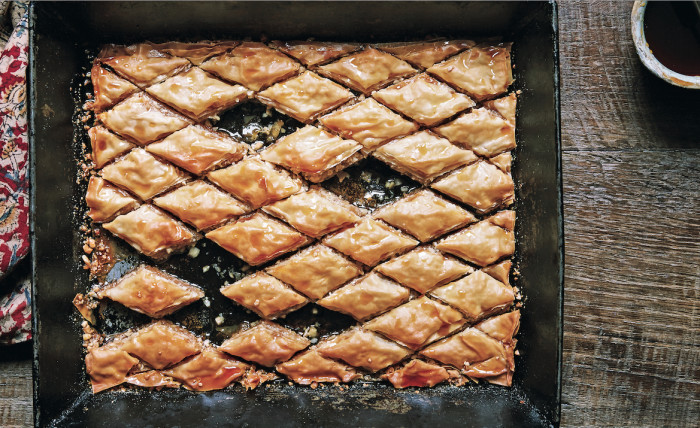 Crisp, flaky pastry leaves, crunchy cashews and almonds, sticky honey and the zingy blend of tea, fresh ginger, cloves and cardamom — this Asian twist on the famous Mediterranean pastry is easy to make and tastes sumptuous. It's great with a cup of mint tea in the afternoon.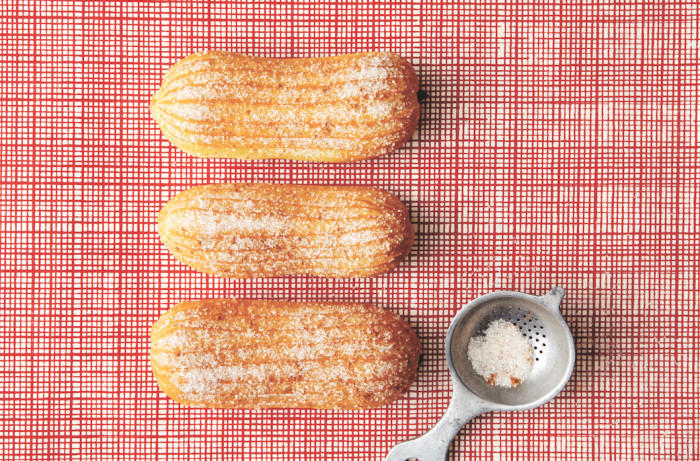 These fluted éclairs are like a day at the boardwalk or the zoo, but better!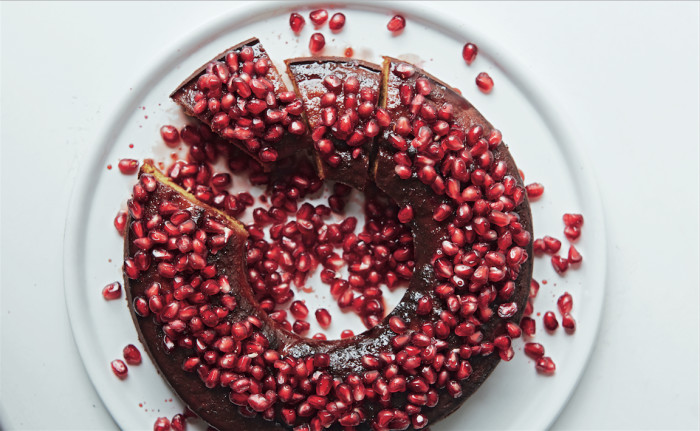 Make this stunning cake during the winter months when clementines are at their sweetest and best. It is a light and fresh alternative to the heavier food around at this time of year. When serving this cake, I like to cut open an extra pomegranate for its seeds, so that each slice is served with a generous amount of pomegranate "jewels."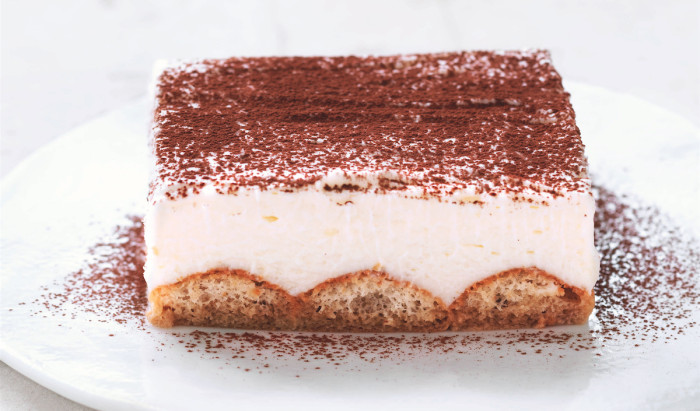 Tiramisù literally means "pick me up" in Italian, and it really does keep to its word. A single spoonful of this creamy dessert is an instant pick-me-up. With this recipe, you'll be able to make a light, airy, deliciously soft and creamy tiramisù, and what's more, it won't be runny at all. This is just how I like my tiramisù to be.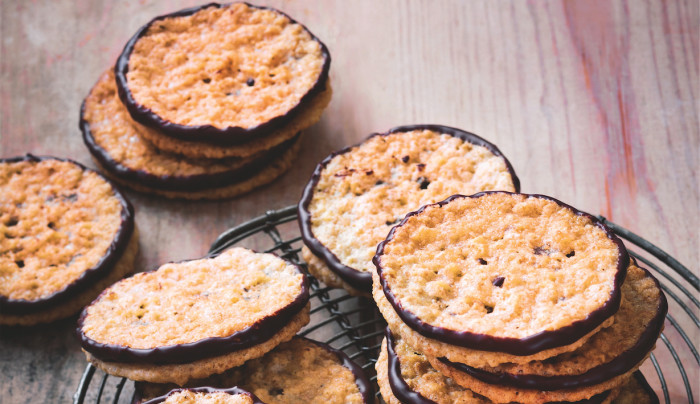 These cookies have become widely known ever since a certain international chain of Swedish furniture stores started selling them in its grocery section. The oatmeal cookies, sandwiched together with bittersweet or milk chocolate, are totally irresistible. They are also available without chocolate. If you make them yourself, you can choose which cookie you prefer and go for the best-quality chocolate.