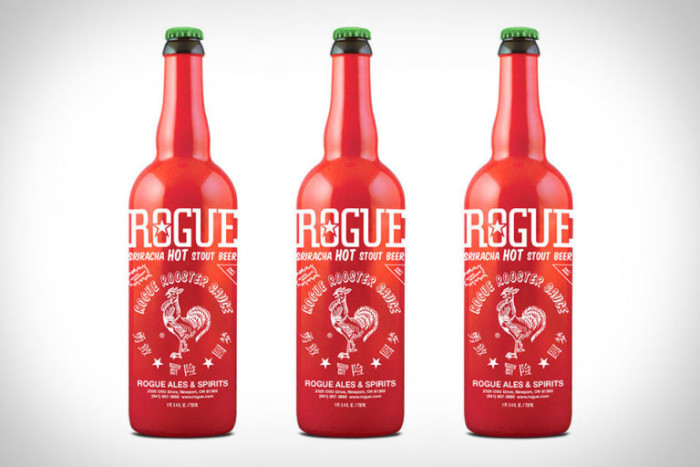 Imagine your favorite food. Now imagine an ice-cold bottle of your favorite beer. That combination sounds awesome enough, doesn't it? But what if there were a way to fuse the two together into one? Not only is this supposed hybrid possible, but it's easier to pull off than you might think.
Popular Mechanics recently spoke with several key figures from craft breweries around the United States. The consensus? More and more beers are being brewed with ingredients from popular foods, and some are actually being brewed with the food itself. So just what are some of these flavored brews?
New York–based Shmaltz Brewing's Pastrami Pilsner is assembled by picking apart a pastrami sandwich by taste, isolating ingredients to use. The result is a beer big on horseradish and caraway. True to form, the brew gives off the same aroma as an overstuffed creation from Katz's Delicatessen. Portland, Oregon's Rogue Ales also breaks down flavor components, using the city's famed Voodoo Doughnuts to make its Mango Astronaut Ale and adding Sriracha directly to its fermenters for its hot-sauce stout. It follows along the same lines for its chocolate stout, which utilizes a liquid chocolate from Belgium while the beer is aging.
One challenge that continues to face inventive brewers is properly incorporating savory flavors. While Michigan's Right Brain Brewery has mastered — after several attempts — a grilled asparagus beer and a porter brewed with real pig parts that won a gold medal at the Great American Beer Festival, not every experiment has such a happy ending. One such example is Rogue's garlic ale, brewed specifically for a garlic festival. "It was as bad an idea as it sounds," says Rogue president Brett Joyce.
Still, there's a realistic chance that that favorite food of yours might soon be available in liquid, alcoholic form. Count Right Brain's owner Russell Springsteen as one of the industry's most optimistic advocates. "No, absolutely not," he replies to a question asking if there are any foods he couldn't turn into beer. Now that statement takes some real liquid courage!