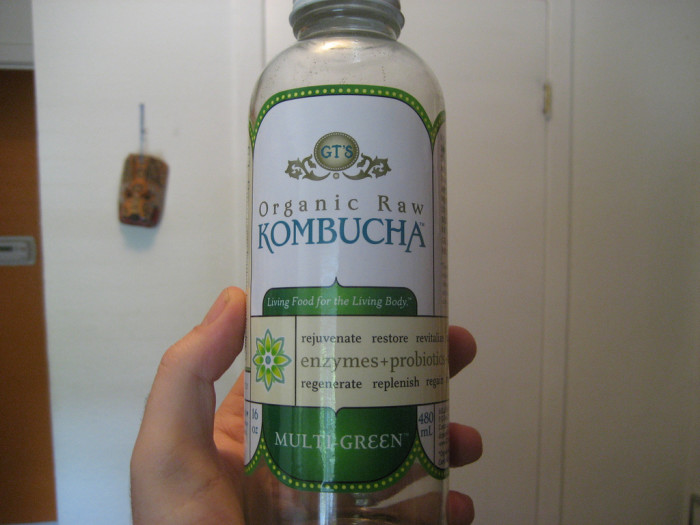 Everyone's favorite tangy, fermented tea, kombucha, is just trying to catch a break.
The Atlantic reports that some bottles were pulled off store shelves after they were found to be in violation of strict regulations because of their slightly alcoholic content. James Hamblin, a senior editor at The Atlantic, took to the streets of Washington, D.C., to talk to Jared Polis, U.S. representative from Colorado. Polis sees himself as a defender of small kombucha breweries and has worked with these proprietors to help sort through the strict legislation.
According to The Atlantic, the Alcohol and Tobacco Tax and Trade Bureau requires all drinks that are above 0.5 percent ABV to be labeled as such. In 2010, some kombucha brands tested between 0.5 and 2.5 percent ABV, making it illegal to sell the beverage to minors. As a result, Whole Foods pulled their stock of the fermented tea. The drink was then treated with the same regulation as beer once it returned to shelves. Hamblin writes that a store clerk asked him for ID when he bought a bottle of kombucha at a Whole Foods Market in Brooklyn.
Check out the video below in which Hamblin and Polis talk about the politics of kombucha, and read more about the drink in our post "8 Things You Didn't Know About Kombucha."