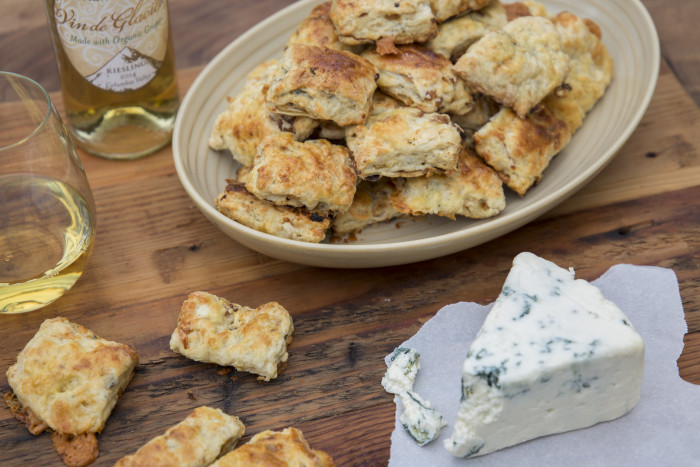 Holiday traditions are what make this season so special. Whether it's your Aunt Betsy's eggnog, wearing matching Christmas pajamas with your siblings even as an adult, or the very simplest tradition of gathering with friends and family, every person and every family has their own traditions that make the holidays uniquely dear to them.
Some of the most treasured holiday traditions, of course, are the parties. Cocktail parties, dinner soirees, gift exchanges — for many, the parties are what characterize the holiday season.
This party season, as you keep up old traditions with friends and family, why not break from tradition a bit on the food and wine side of things? Opening your event with a dessert wine is a perfect way to break with tradition, not to mention helping to create a festive atmosphere during the holiday season.
Dessert wines are classically served at the end of the night, on their own or alongside a similarly sweet dessert course. However, when paired with a bold flavor such as those in a good sharp, tangy blue cheese, Pacific Rim Vin de Glaciére stands up just as well and makes a big statement when served at the beginning of a meal. Your guests will be pleasantly surprised to find that Pacific Rim's Vin de Glaciére is not overly sweet or cloying — rather, the acidity and alcohol level make it quite refreshing and food-friendly.
These Caramelized Onion & Blue Cheese Biscuits are the perfect way to introduce Vin de Glaciére as a wine for all occasions. The sharpness from the blue cheese cuts the sweetness from the wine, while the natural sweetness from the caramelized onions eases the contrast, making for an ideal pairing. Small pours are all you need when it comes to a dessert wine, which makes it a great pairing with these little bites to get things started.
Caramelized Onion & Blue Cheese Biscuits
Makes about 30 biscuits
For the Onions
1 tablespoon unsalted butter
1 tablespoon olive oil
2 small yellow onions, halved and sliced 1/8 inch thick
For the Biscuits
3 cups all-purpose flour
1 tablespoon baking powder
1 teaspoon baking soda
1 teaspoon white granulated sugar
1/2 teaspoon salt
3/4 cup cold unsalted butter, cut into small cubes
8 ounces blue cheese, cut into small cubes or crumbled
1 large egg
3/4 cup buttermilk
1 large egg, beaten for egg wash
Directions
Preheat oven to 400°F and line a baking sheet with parchment paper.
To caramelize the onions, melt butter and olive oil together in a large skillet over medium-low heat. Add the onions and stir to coat in the butter and oil mixture. Stir every five minutes for 30-45 minutes, or until onions are a rich brown color. Remove the onions from the heat and allow to cool completely.
While the onions are cooking, begin to assemble the biscuits.
In a large mixing bowl, sift together the flour, baking powder, baking soda, sugar and salt. Add the butter to the bowl and, working quickly, cut the butter into the flour mixture by crumbling it into the flour with your fingers. Work the butter into the flour mixture until the butter-flour flakes are pea-sized.
Next, toss the cheese into the flour mixture and toss gently.
In a small bowl, whisk the egg and buttermilk together. Add egg mixture and caramelized onions to the flour mixture all at once, then use a fork to stir into a shaggy mixture. Once everything is just incorporated, stop stirring. You do not want to overmix as this makes the biscuits tough.
Turn dough out onto a lightly floured surface and pat into a ½-inch-thick square. Dip a sharp knife in flour, then cut the dough into ½ x 1-inch rectangles. Place the biscuits ½ inch apart on the prepared baking sheet.
Bake at 400° for 10-15 minutes or until golden brown on top. Serve immediately.
*Biscuits can also be frozen and reheated at 350° for 10 minutes.
---
Vin de Glacière is sourced from Wallula Vineyard, which sits on a ridge soaring 1,000 feet above the Columbia River. We pick the Vin de Glacière Riesling grapes at around 22.5 percent sugar in order to preserve the natural acidity of the grapes. The grapes are then frozen and pressed frozen, resulting in a concentrated press juice (about 36 percent sugar) and a low yield. The wine's aromatics portray an abundance of pear, jasmine and honey.