Here at Food Republic, we get it. It's dinnertime, so what are we going to do with this nice piece of pork to make a delicious meal everyone will enjoy? These 10 hearty fall pork recipes were handpicked for their seasonal goodness, general tastiness and whether or not they contain pork. (They all do.) From the super-easy to the moderately challenging, there's a pig preparation in the mix for you.
We take pork belly, press rice around it to form a ball and then fry it. We always serve it with a sweet component for accent. It's such a surprise, crispy on the outside and soft on the inside, and people really love it.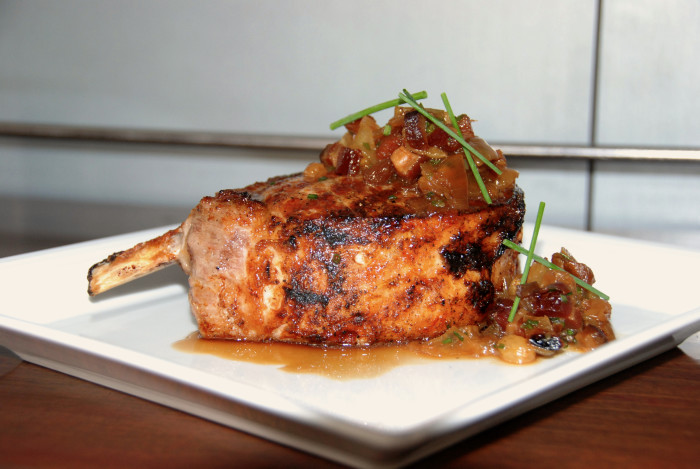 "I created the recipe thinking of the fall, and nothing says fall like apple cider! Brines are a great way to add flavor, tenderness and juiciness to dishes. You have to plan a little further ahead since most items need to sit for a day or more, but it's well worth it," chef Rick Gresh says.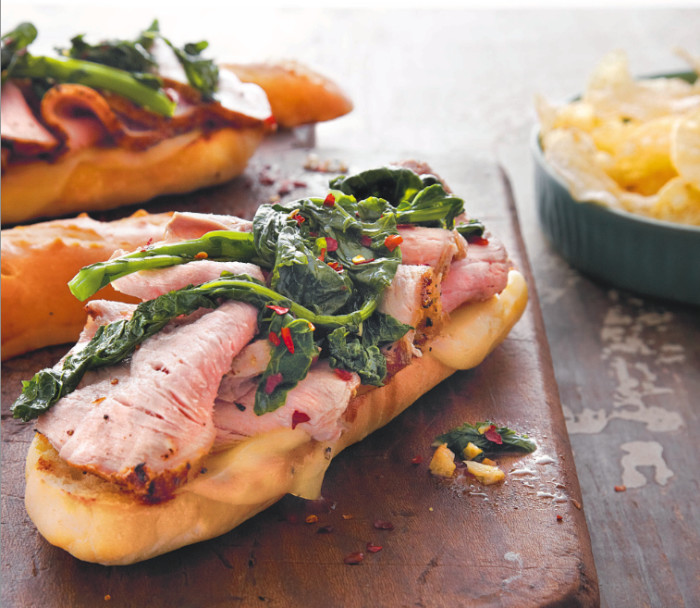 Pro pit master Troy Black, a regular on the Kansas City Barbeque Society circuit, teamed up with the editors of Southern Living magazine to pen All Fired Up, a cookbook that'll keep you busy at the grill all summer long. We presume you know of the Italian pork sandwich, a meaty bomb packed with spicy, garlicky sautéed broccoli rabe and sharp smoked provolone. Here's how to make a great one.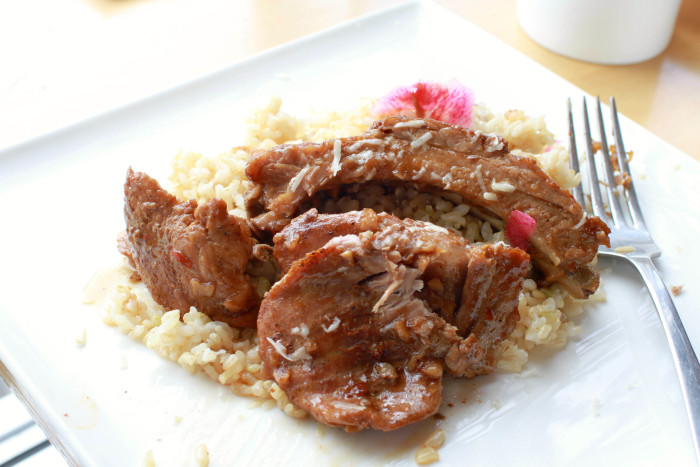 "Adobo is one of the most common dishes in the Philippines, but cooked in a variety of ways and with different kinds of meats. The most common ingredients of adobo are vinegar, garlic, soy sauce, bay leaves and black pepper," says chef Eric Pascual. I wanted to add another layer of flavor by adding the dry rub and roasting the pork in beer. The end result is tender, flavorful meat with a hint of spice and with the traditional adobo flavors."
Hong Kong Harbor is a Chinese restaurant just down the street from Woodfire Grill, where I used to work in Atlanta. One of their best dishes is salt and pepper pork chops. The chops are flash fried, so bone-in, thin chops work better than thick ones and will give you the best flavor. The breading is two parts all-purpose flour, one part cornstarch, and one part rice flour. This gives you a light, crisp crust. I retested this a few times to get it just right, and I can tell you that the dish won't be the same without the Sichuan peppercorns. They add that tongue-numbing buzz to the spice rub. The stir-fried vegetables add crunch. The chiles bring the heat. And all these elements combine to make the dish work as a whole. Serve it with cooked white rice.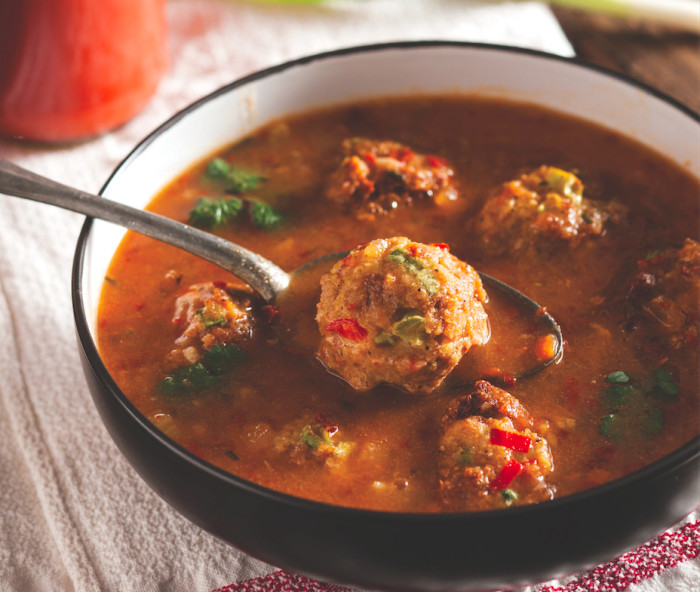 We're sinking our teeth into Southern food master and Food Republic contributor Chris Chamberlain's spectacular new cookbook, The Southern Foodie's Guide to the Pig. Suffice it to say, this beloved cuisine is centered around one animal in particular: the one country ham comes from. Packed with facts, recipes and more important hog knowledge, this book is one every lover of ham, bacon, pork, hocks, face, ears, tail and the rest of the mighty pig should own.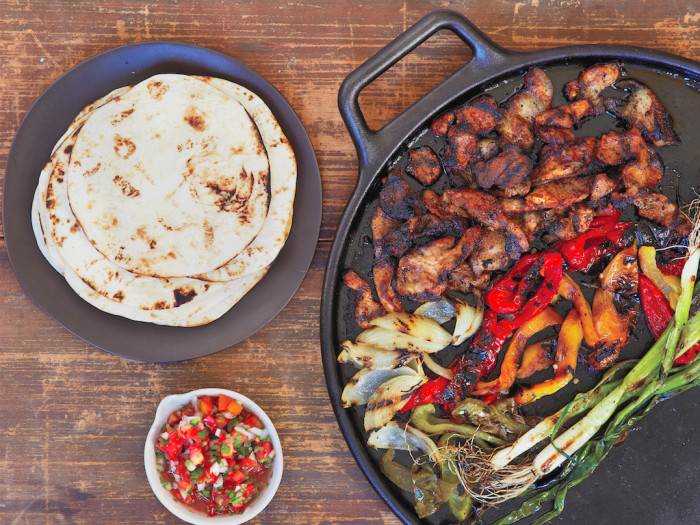 In Oaxaca, they use thinly sliced pork shoulder, which is loaded with fat, so it stays moist on the grill. If you have the patience, thinly slice boneless pork shoulder (we're talking poker chip thin here), or bribe your butcher to do it. Otherwise, use pork loin or tenderloin thinly sliced across the grain.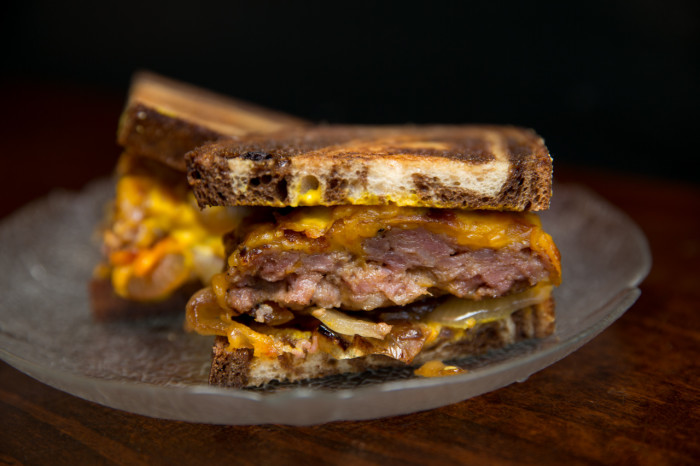 Talde loaned us a few invaluable recipes from his sadly now-closed restaurant Pork Slope, including the famous Porky Melt. DIY bratwurst patties and cheddar with mustard on buttery marble rye? Sounds like the perfect thing to chase a beer 'n a shot.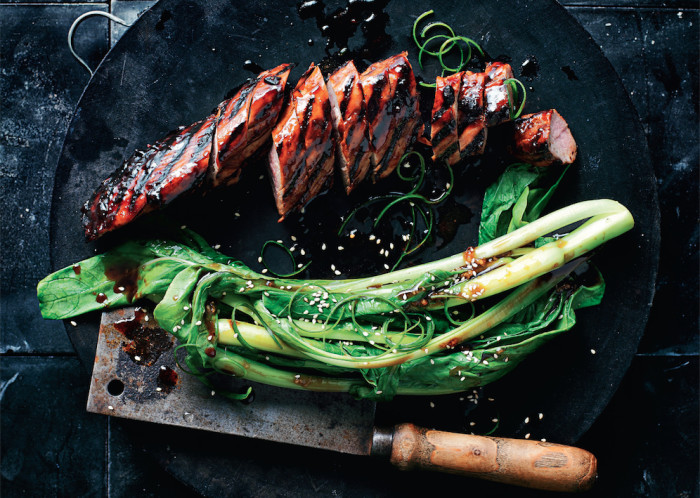 This shiny, lacquered pork pairs beautifully with Asian greens and looks beautiful on a platter.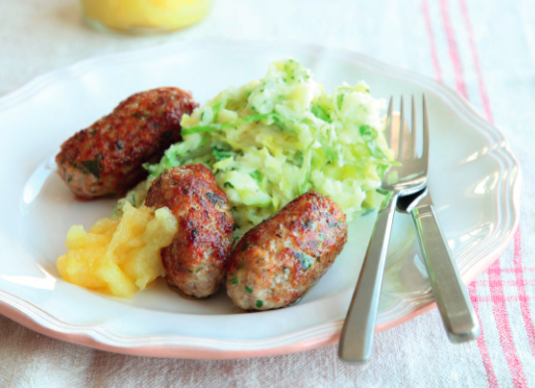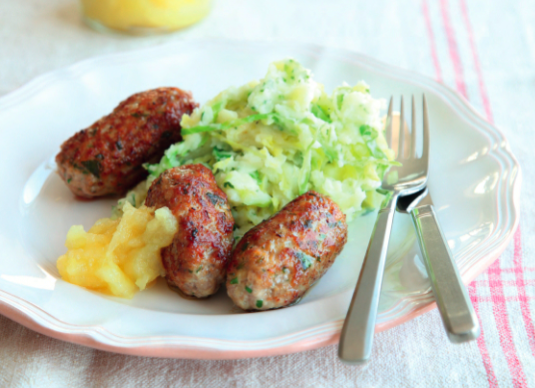 For me there is nothing quite so comforting as bangers and mash, and these homemade sausages are ever so tasty and easy to make. Colcannon, which is a traditional Halloween-time Irish dish of mashed potato with cabbage, is a perfect winter food.