Eco-friendly vineyards with a state-of-the-art winery, a carbon-neutral hotel, expansive grounds, eco-lodging opening out onto the vineyards and a fine-dining restaurant? This isn't Napa, it's Portugal. Opened in August 2015, Monverde Hotel is the first hotel of its kind, not just in the idyllic Douro wine region (where Vinho Verde wines hail from), but in the whole country.
Home to Quinta da Lixa winery, which produces a range of Vinho Verde wines, Monverde is in the countryside near the village of Amarante, about 30 miles east of the city of Porto (where you'll find Portugal's famed port houses). It's a 74-acre estate of gently rolling terrain and rows of grapevines leading to a stately main building designed by local architect Fernando Coelho. The property houses 15 guest rooms, a restaurant, a bar and a luxurious vinotherapy spa that utilizes restorative grape seeds, skin and stems in treatments. The expansive indoor/outdoor pool, which includes a Turkish bath and sauna, is divided by mirrored glass and lined with white chairs for lounging. You can choose from a range of massages including Ayurvedic and hot stone, with materials sourced from the nearby Tâmega River.
Restaurant Monverde is all about modern Portuguese cuisine — including lots of seafood, as is typical around the country — with an expansive wine list covering all the wine regions of Portugal. The intimate hotel bar houses delights for the spirit geek, including Portuguese brandies (think Armagnac- and Cognac-reminiscent, elegantly aged brandies to grappa-esque, unaged "aguardente"). Chef Marco Gomes serves creative bites like pink peppercorn foie gras bonbons encased in dark chocolate (paired with rosé) and garlic pork loin with cornmeal fritters.
The Look
The building is made of granite, shale and pine, weaving seamlessly into the landscape, glowing and reflecting the changing sunlight throughout the day. Expansive patios and decks are ideal for soaking up the sunset and magic at dusk. The lobby area and restaurant are outfitted in soothing pine and cool, soft greens with plenty of glass offering unobstructed vistas across the surrounding vineyards.
The Rooms
Once a selection of run-down farm buildings, the stone and wood guest houses at the edge of the property offer many rooms that open right into the vineyards.

There are 15 rooms in the main building and 15 divided between the guest houses, with minimalist Scandinavian design by Portuguese native Paulo Lobo. Think Arne Jacobsen–style chairs, sleek pine woods and soothing and neutral colors, in addition to streamlined, modern bathrooms with some some rooms offering a wood-lined alcove with a sleek, white bathtub.
The Douro
Monverde is in the remote Douro countryside — all about retreat and relaxation — so you're going to need a car to get around, but exploring the spectacular Douro region is well worth the rental. From steep, mountainous cliffs to gently rolling rivers, the terrain is varied, dramatic and as lush green as its famed "green" wines. Across the region, there are dozens of fantastic wineries where it's a joy being schooled on the variety, well beyond the famed crisp, white Alvarinho.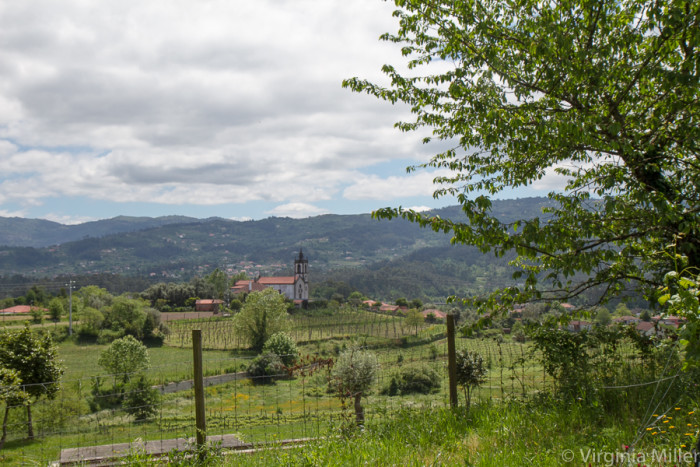 It's a delight to find that sparkling wines are vibrant and affordable around the region and that red wines can be complex and fascinating — many of them with distribution in the U.S. The international cult love for natural wines reaches its apex at Aphros, which produces wines with character, funk and elegance. Some of their most impressive bottles can be found at tiny family-run wineries like Santiago, with beautiful rosés and Alvarinhos, or Quinta de Covela, with clean, mountain-grown, modern wines and killer aguardente.
Wineries like Casa da Calçada house memorable restaurants like Michelin-starred Largo do Paco in the historic town of Amarante, serving inventive dishes like cod and its roe accented with parsley puree, onion sorbet, cornbread and pepper coulis.
Just under an hour's drive from Monverde, the city of Porto sits dramatically on the Douro River, lined with the famed port houses of Portugal and the Maria Pia bridge (Ponte Maria Pia) designed by Gustave Eiffel (yes, of the Eiffel Tower). Portologia is about as good as it gets when it comes to a port bar. In a comfortable space with knowledgeable, multilingual staff, you'll be schooled on all categories and styles of port — not to mention countless small producers you won't have access to outside of Portugal — in flights or pours. You can veer toward lush, sweeter ruby port, oxidized, complex tawnys or even the likes of 20-year aged white ports.
A good three-and-a-half hour's drive down the coast, the grand dame of Lisbon is a romantic, underrated European city of steep hills, cable cars, a Golden Gate Bridge–esque red bridge and winding streets (more than a little in common with San Francisco). The region of Lisboa is packed with unforgettable food and drink, often at reasonable prices compared to other European cities.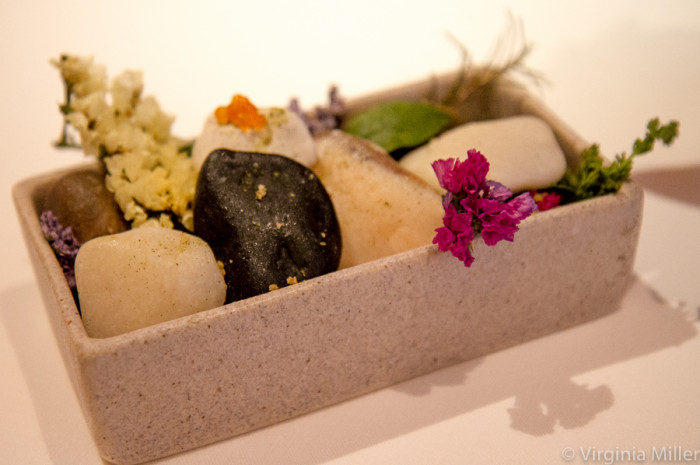 The first restaurant to be awarded two Michelin stars in Portugal (the highest in the country), Belcanto is a transporting experience where chef José Avillez turns out magical bites hidden in plants, among stones or in a dish mimicking the porthole of a ship, dotted with exquisite seafood and sea water. On the cheaper end, the much-heralded, utilitarian Cervejaria Ramiro offers barnacles and other rare, local seafood picked fresh out of the tank.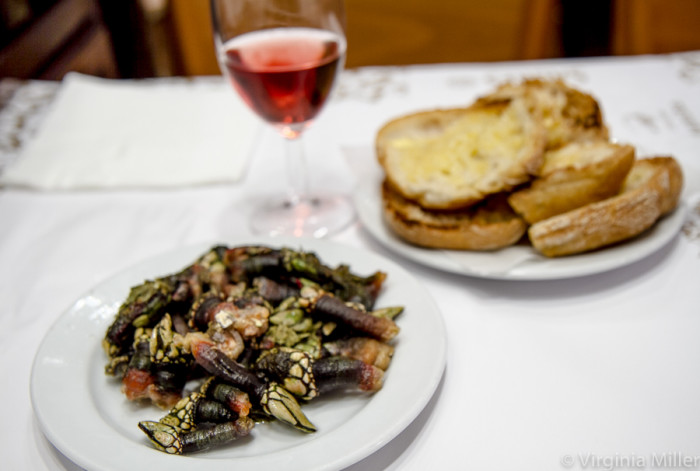 The closest to real Mexican food I've had yet in Europe is charming, hip Pistola y Corazon. Bustling crowds pack into this tiny, festive space all night, hungry for al pastor tacos, fresh salsas and mezcal. The cocktail menu is as playful as it is well crafted.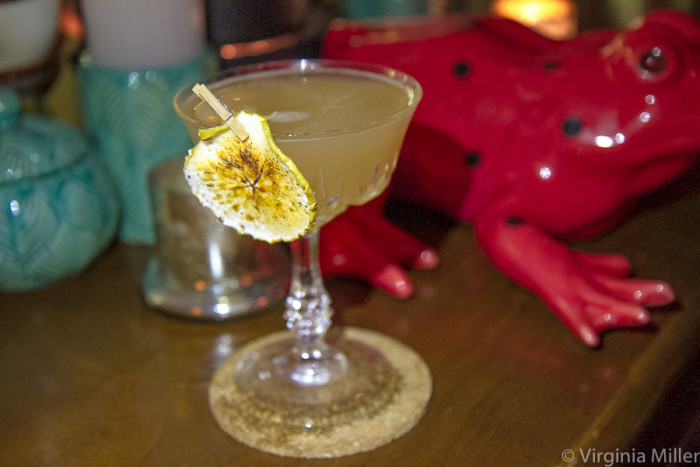 Speaking of cocktails, Lisbon is set to explode with a craft cocktail scene on the verge — there are just a few notable bars for cocktail geeks now, from pioneering Cinco to the fantastic lawn and view at Pharmacia, but the energy and excitement of the few signal more. Red Frog Speakeasy is, yes, a 1920s-style speakeasy hidden behind stately doors given away only by a red ceramic frog. Here, skilled staff serve expertly crafted cocktails set to retro tunes at just the right volume to maintain a conversation. Heads up: There's a hidden room, ideal for groups, in the back of an already hidden bar. Sleek and cool Tabik would fit well in any city, a hip, airy space just under two years old serving gorgeous cocktails from Nuno Figueiredo and team, like the lush Olivia, combining Gin Mare, a house olive cordial, June Liqueur, lemon, orange and fresh rosemary, poured out of an olive oil carafe.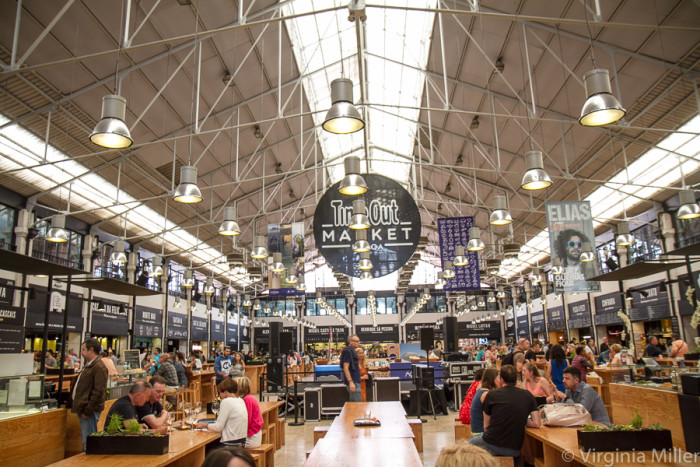 Mercado da Ribeira, opened by Time Out Lisboa, is a must for food lovers and anyone wanting a sampling of Portuguese cuisine in one space. It's overrun with tourists and lined with wooden communal tables seating more than 500 diners. But the festive, massive food court, which opened in 2014 in a historic 1892 market, offers stalls of food from some of the country's biggest chefs as well as wine, beer and cocktail bars, all to varying degrees of quality but packed with gems and international inspiration.
Monverde Hotel
4600-761 Teloes
Amarante, Portugal
monverde.pt
Rooms start at €120 or around $135 USD
---
In Hungry Concierge, we travel the world to spot hotels that operate with their guests' food and drink needs squarely in mind — hotels, both big and small, that are located in neighborhoods rich with bar and restaurant options. Because there's nothing worse than having your trip derailed by crummy room service.