Watch Danny Bowien And Friends In The Mind Of A Chef Potluck Music Special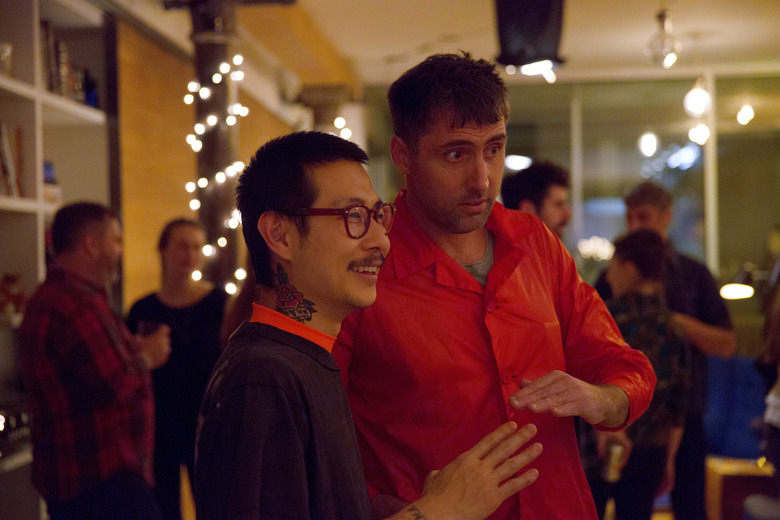 Recently, Danny Bowien and the whole-home audio company Sonos, along with Spotify, teamed up with our parent company, Zero Point Zero Production, to put together The Mind of a Chef Potluck Music Special. The 45-minute episode of the documentary series has Bowien and executive producer Anthony Bourdain inviting chefs Sean Brock, April Bloomfield and Iñaki Aizpitarte to create a dish and a Spotify playlist, all shared at a private party in New York City's Chinatown.
Prior to the soirée, the MOAC crew traveled to Nashville, rural England and Paris to check in on the progress of Brock's, Bloomfield's and Aizpitarte's dishes — as well as their lives at their respective restaurants. It's an intimate look at these groundbreaking chefs' culinary methods, and a glimpse into their personal lives. And it all culminates in one hell of a party, in which Bowien and friends meet up in New York to blow each other's minds with thoughtful, perfectly executed dishes. Watch the full episode below and scroll down a bit further for Aizpitarte's excellent Spotify playlist.