Anthony Bourdain And Eric Ripert Made A Chocolate Bar And This Is Where You Can Get It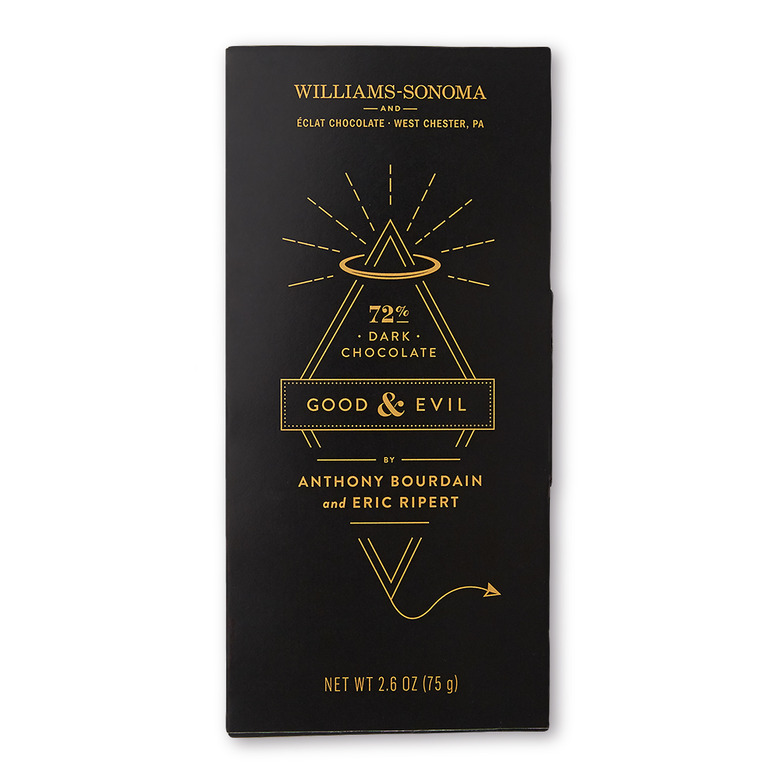 This special chocolate bar can be purchased only at Williams-Sonoma. (Photo: Business Wire.
Chefs and friends Anthony Bourdain and Eric Ripert teamed up to make a little sweet treat just in time for the holiday season, according to Business Wire.
Named after their affectionate description of their alter-ego personalities, the Good & Evil Chocolate Bar will be available only at Williams-Sonoma stores. The bar is made up of 72 percent premium Fair Trade cacao and was crafted in traditional European style by Éclat Chocolate's master chocolatier Christopher Curtin.
Both Bourdain and Ripert will be at the Columbus Circle Williams-Sonoma store in New York City to sign books and bars on December 2 at 5 p.m.