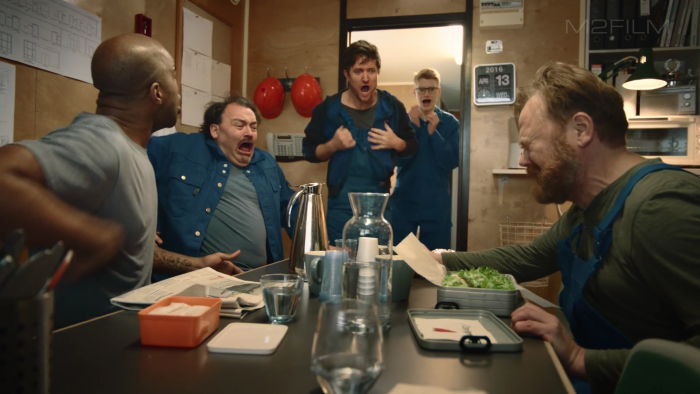 In a world where the patriarchy is so fragile that a salad has the power to bring it turmoil, turning all speech into various alarm sounds, one food must restore man's faith in lunch. Popular Danish pâté brand Stryhns swoops in and saves the day in this award-winning commercial.

Grabbing gold for the food category at this year's Epica Awards, the "Food for Men" spot was produced by Danish advertisement creators M2Film. The Epica Awards recognizes achievements in advertising media and is judged by journalists who write about the industry.

Check out the alarmingly funny video below and watch the English version here.