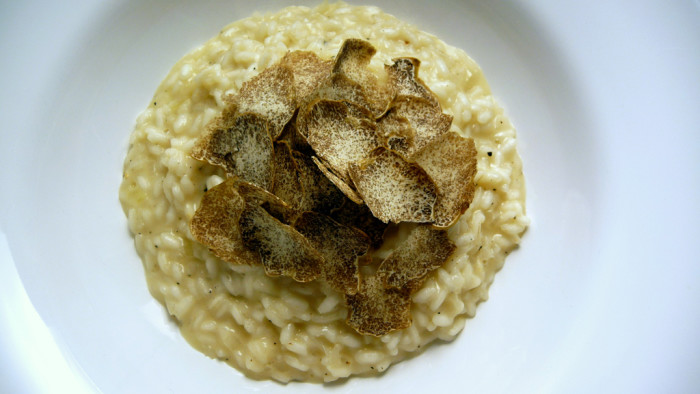 Last week, simultaneously in Philadelphia and Piedmont, Italy, people bid upwards of $50,000 for precious Alba white truffles at the 17th annual World Alba White Truffle Charity Auction, according to NPR.
Held by the National Italian American Foundation, the auction played host to many restaurateurs from the mid-Atlantic. The truffles started at $458 per ounce. Weighing in at over two and a half pounds, the Grande Truffle was the prize of the night for the chef-owner of Beijing's Da Dong Roast Duck, Dong Zhenxiang, who bid $112,000 on the fungus, besting the auction runners Frank Giordano and Joseph Del Raso's $75,000 bid.
The night's charity earnings amounted to $60,000, which will go to earthquake relief funds in central Italy through the NIAF.