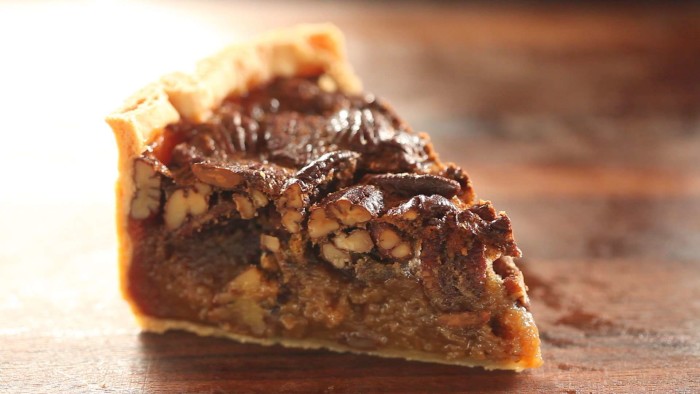 Ready to make plain old pumpkin pie hopping mad? Here are a few of our favorite desserts for Practice Thanksgiving. It's the same as regular Thanksgiving, but with way fewer people to share with — and almost none of the kvetching. Believe us, between these seasonal fall dessert recipes there's something for every sweet tooth. Just don't try to make your own pumpkin pie filling.
When it comes to building deep, delicious flavor, pecan pie has it all. The molten, molasses goodness of brown sugar, the aroma of real vanilla that permeates every room of your house and reminds you that a vanilla pod really is the fruit of a flower, and, of course, the pecans themselves.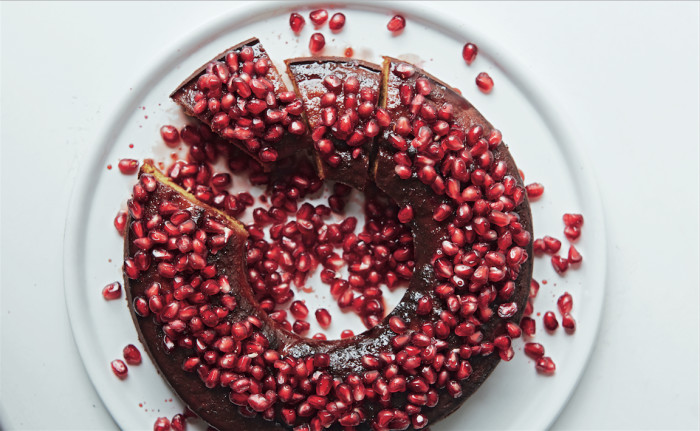 Make this stunning cake during the winter months when clementines are at their sweetest and best. It is a light and fresh alternative to the heavier food around at this time of year. When serving this cake, I like to cut open an extra pomegranate for its seeds, so that each slice is served with a generous amount of pomegranate "jewels."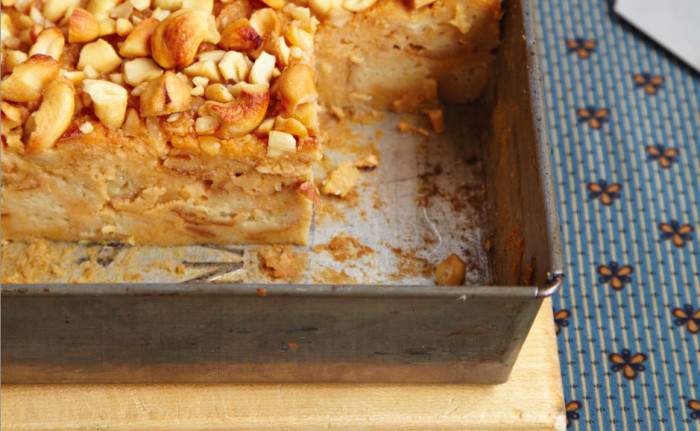 My friend Jessica Cutter, a former pastry chef for Emeril, shared the recipe for this twist on New Orleans's most well-known dessert with me. Over the years I've adapted it by adding cashews as a crunchy topping.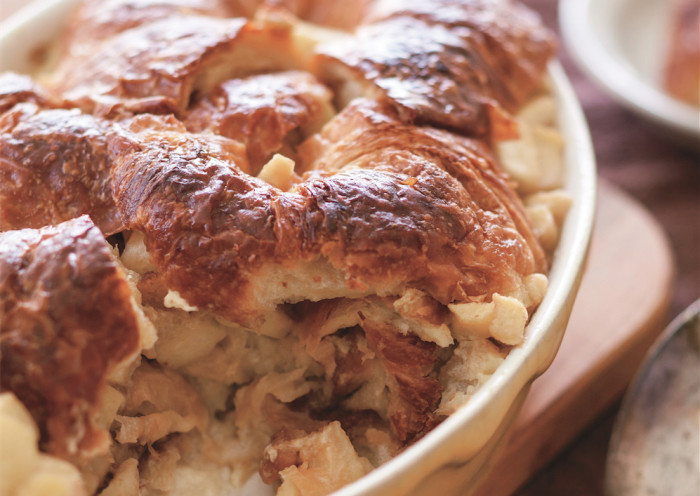 Originally a thrifty and simple way to use up stale bread, bread pudding has evolved into a dessert sophisticated enough to be served in upscale restaurants, where it's frequently made with brioche or croissants. This version features croissants coated with apple butter and layered with apple cubes that have been sautéed in butter and sugar.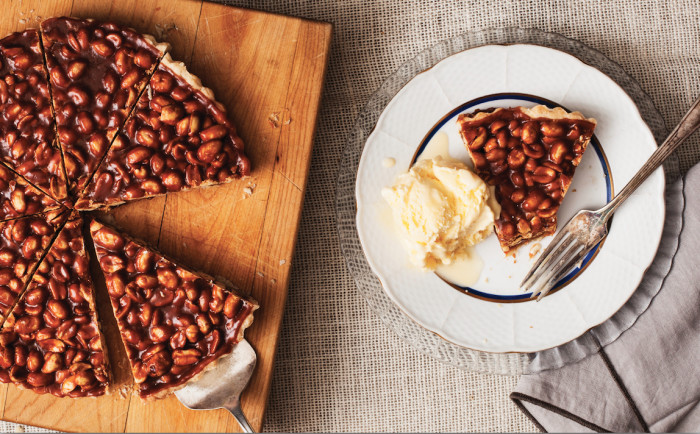 Frozen-treat gurus Bruce Weinstein and Mark Scarborough have a new book out dedicated to the art of topping with all manner of sweet, icy goodies — sorbets, custards, gelatos and more. With masterful pairings for your favorite pastries, À La Mode challenges the home cook to discern the main event from its accoutrement.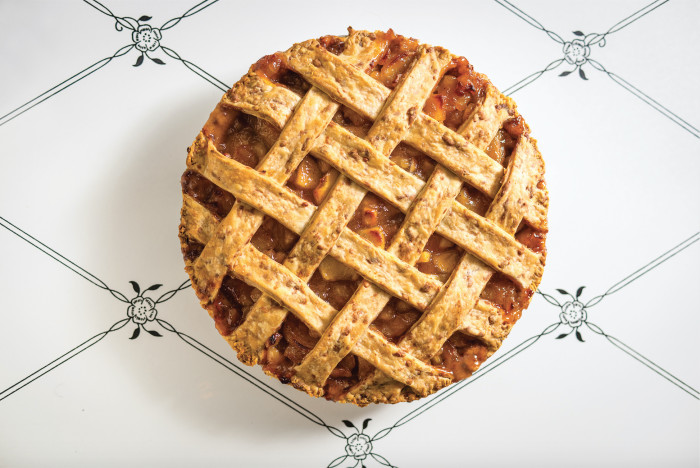 This apple pie benefits from its rich cheddar pastry. There is enough dough to make a standard double-crust pie. If you make a lattice crust, you'll have some leftover pastry. You can use any of it to make little hors d'oeuvre tartlets to fill and bake with a savory quiche filling.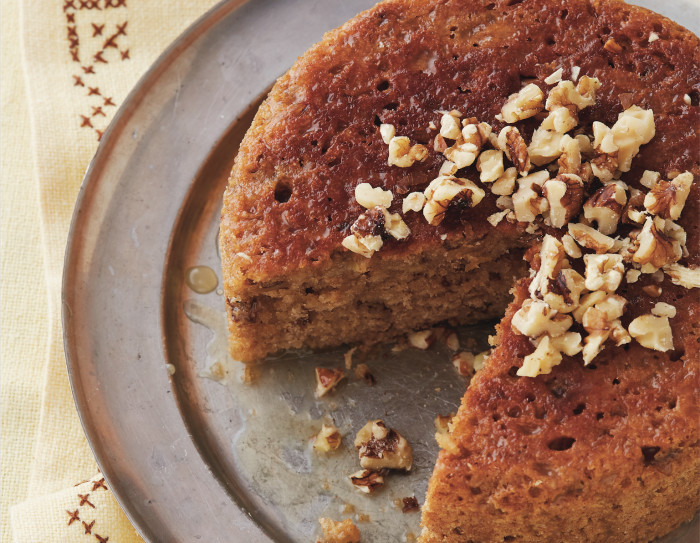 We both grew up near a famous local apple orchard and have fond memories of picking the apples, then rushing home to bake apple cakes and pies. Even if you don't pick them off the tree, be sure to bake this cake on a fall day. It will fill the kitchen with a sweet and spicy aroma, and you will enjoy a wonderful old-fashioned apple cake.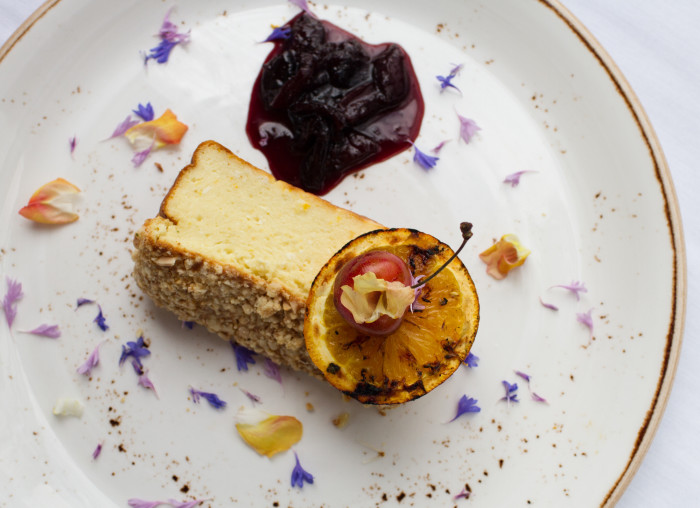 "This isn't a typical American-style or New York cheesecake," says chef Erin Clarke. "The recipe calls for Rainier cherries for their delicate sweetness, Corbezzolo honey for its unique bitterness, and sheep's milk ricotta for its grassy notes, but feel free to make substitutions if these specific ingredients are not available. Thick slices of this cheesecake topped with luscious cherry compote make an elegant and not-too-sweet dessert, but I think it's perfect for brunch instead of the usual pancake or waffle."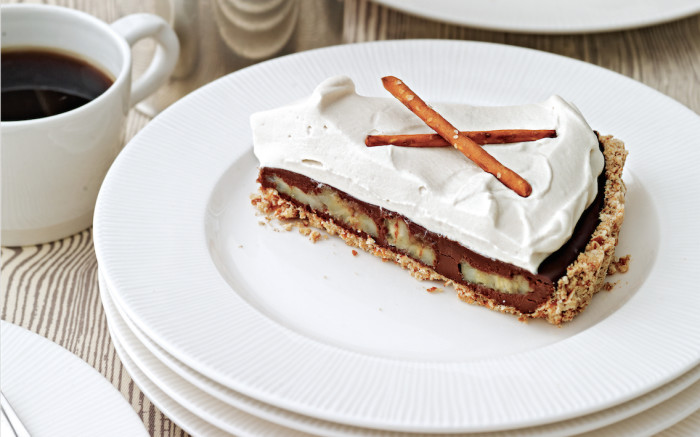 Don't be fooled by this tart's appearance. While it looks like a simple chocolate cream tart, a thin wedge of this rich, fudgy confection is all that's needed to satisfy one's chocolate passion.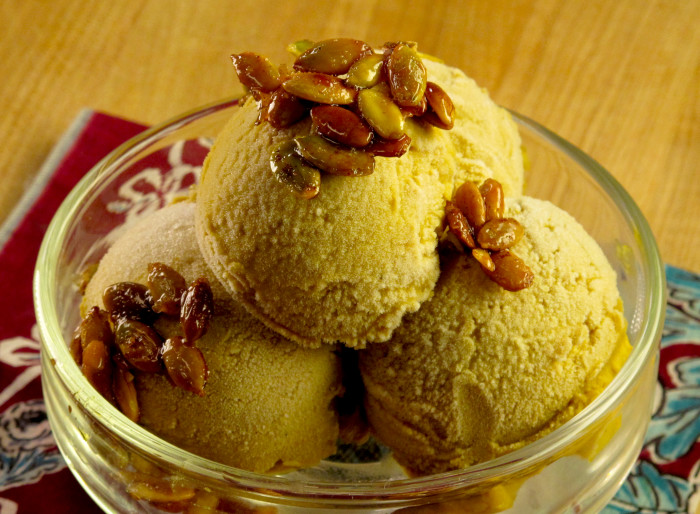 Maybe the days are getting colder, but I've always loved ice cream on a chilly day, and who doesn't want to eat everything pumpkin during autumn? I spent forever coming up with a really, really creamy ice cream that just shouts, you know, ICE CREAM. Tofu is just fine, but it can be, um, tofu. And coconut milk is sometimes just too icy for me. This ice cream is where it's at.
---
Looking for a wine pairing to take you from turkey through dessert? Riesling simply is the most versatile, complex and food-friendly of all the noble grapes. If you enjoy discovering new wines and inspiring your palate, then Riesling is your ideal wine. Riesling's crisp, vibrant characteristics are a fresh alternative to heavier, oak-laden white wines. No other varietal can be crafted to express so many different and wondrous characteristics — from bone dry with floral aromas to dessert sweet with spicy aromas. And Washington's Columbia Valley — home of Pacific Rim — provides the ideal soils and climate for growing Riesling. There's no end to Riesling's versatility.