Here's The Scoop On The Mind Of A Chef, Sonos, Spotify Playlist Potluck Special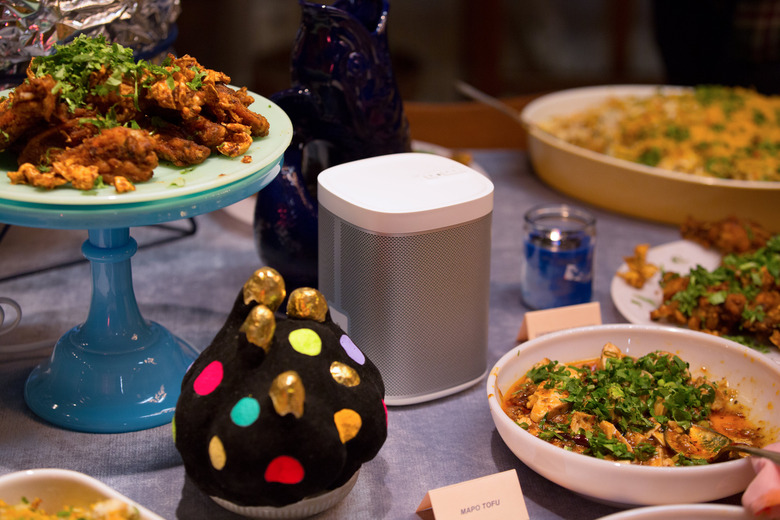 "Mind of a Chef," Sonos and Spotify want to help your party go smoothly. (Photo courtesy of Sonos.
Hosting a holiday party, no matter how great you are at it, can prove to be a monster of a task. From planning the menu to execution and decorating, being the host(ess) with the most(est) leaves your plate full. Planning a musical playlist that suits everyone only makes it tougher. Sonos, Spotify and our colleagues from Mind of a Chef want to ease that headache with the Playlist Potluck.
The idea is that after accepting the party invitation, guests send a song request to the host via Playlist Potluck. Guests will also be able to add more tracks to the playlist through the Sonos or Spotify apps during the party.
On December 1, Mind of a Chef will be premiering the special holiday episode on YouTube with Danny Bowien, renowned chef and owner of Mission Chinese, who hosts his own Playlist Potluck party with other star chefs. But wait, there's more! Sonos is also offering the chance to win your very own Playlist Potluck experience: You can win a pair of Sonos speakers and a dinner prepared at your house by a well-known chef. Check out the video teaser below: