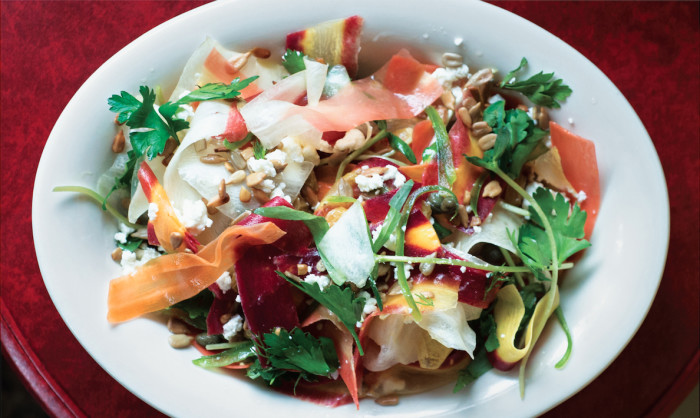 People take salad the wrong way sometimes. As in, "salads are not fall fare." Below are our favorite seasonal salads for everyone, from the carrot-obsessed to the kale purist, beet-loving and octopus-curious. Make these colorful dishes before these lovely veggies disappear from farmers' markets.

Beautiful rainbow carrots have recently been showing up at farmers' markets, and chef Martinez uses them in this bountiful and refreshing salad — a tangle of vibrant yellow, orange, and purple carrots drizzled with tangy orange vinaigrette and tossed with hunks of sheep's milk cheese, pickled raisins, capers, piquant chilies, and sunflower sprouts; it's all topped with fresh herbs and toasted sunflower seeds.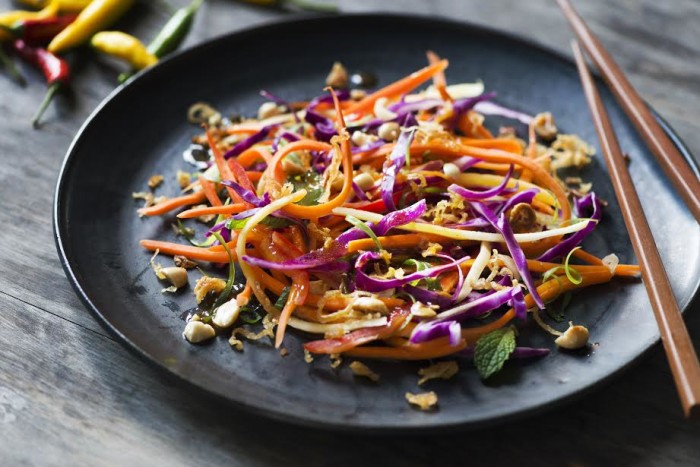 Crunch doesn't always have to start with the deep-fryer. In fact, some of the most alluring examples come in the form of raw vegetables, which offer the advantage of (gasp!) nutritional value and gorgeous color. I've combined a bunch of them here, swapping out the hard-to-find young papaya so common in Asian salads with unripe mango, which you can buy in just about any supermarket.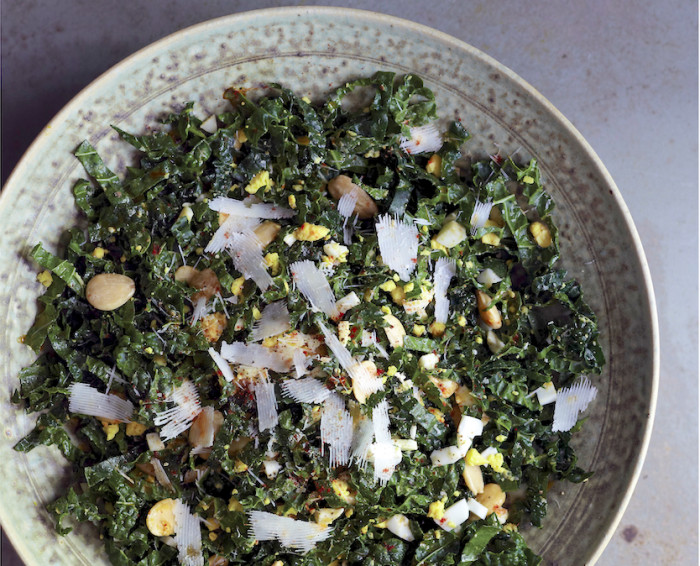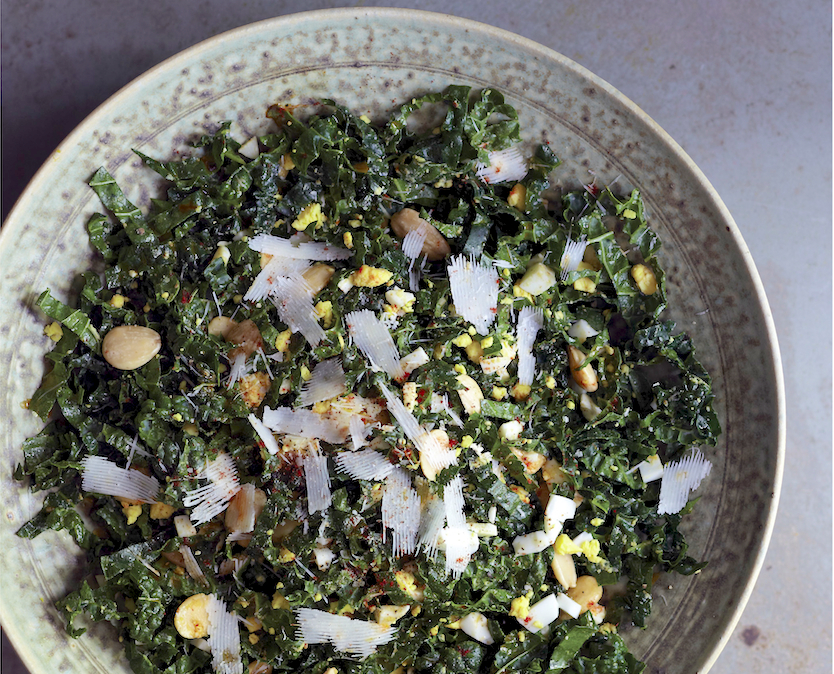 Over the past few years, raw kale salads have become one of my favorite foods, making it difficult to narrow down which recipes to share. One reason I like them so much is because they take well to all kinds of tasty additions, such as fruits (grapes, dates, figs, pomegranate seeds), nuts (pine nuts, walnuts, almonds, pecans), diced avocado, roasted bell pepper, and aged or salty cheese (goat, feta, Parmesan, pecorino).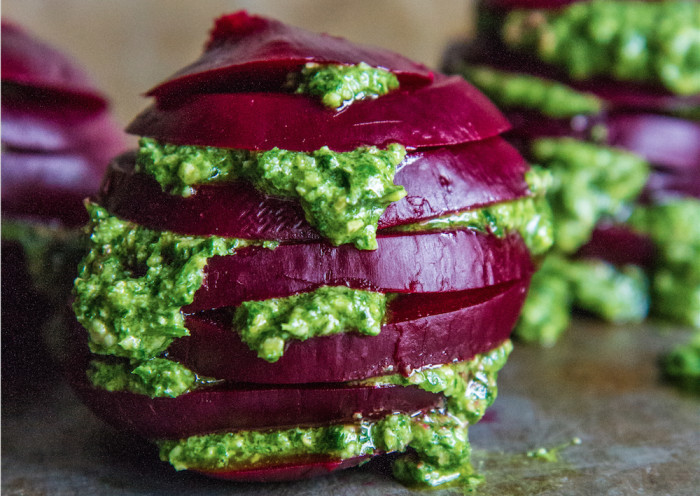 I find the sweet, earthy flavor of beets is well complemented by this fresh herbal pesto, highlighted with fresh mint and thickened with pumpkin seeds. It's a full-flavored salad with ravishing colors that's right at home on a fall table.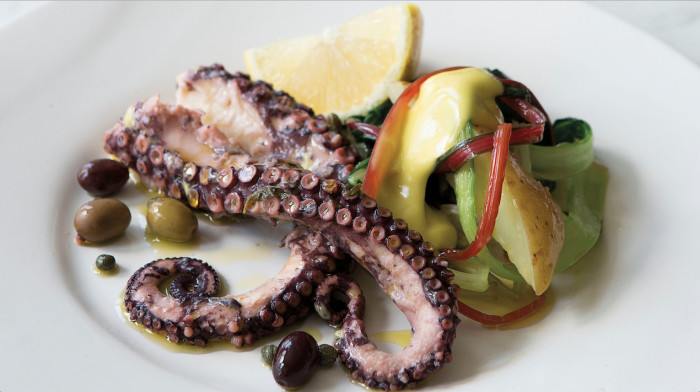 Octopus — cooked slowly until it is meltingly tender — is wonderful to eat, and its long, languid, purple-colored tentacles have a striking appearance on the plate. Scattered with capers and olives, and accompanied by nutty young potatoes and cima di rapa, it tastes perfect at room temperature. As a rule, I am averse to the use of frozen food, but this cephalopod is an exception — octopus that has been frozen first gives a much more tender end result.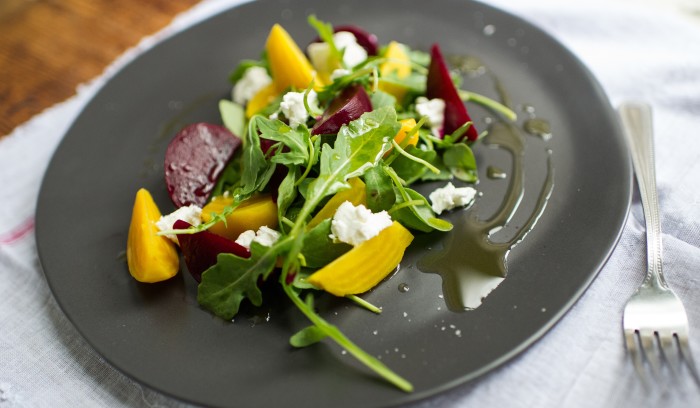 Beets and goat cheese are like peanut butter and jelly: they go together perfectly. Add some oranges and fennel to make this salad really pop with flavor.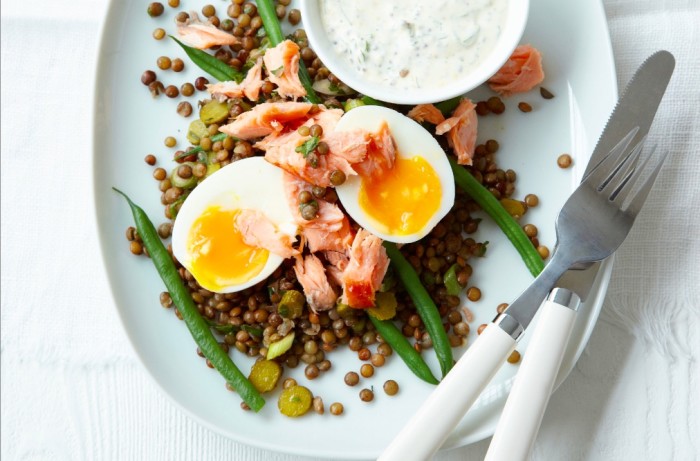 A wonderful light summer lunch. Everything can be prepared well ahead and then assembled just before serving. Hot-smoked salmon has a great texture, more akin to poached salmon than smoked. Some adventurous cooks hot-smoke their own fish, but I'm keeping this quick and simple.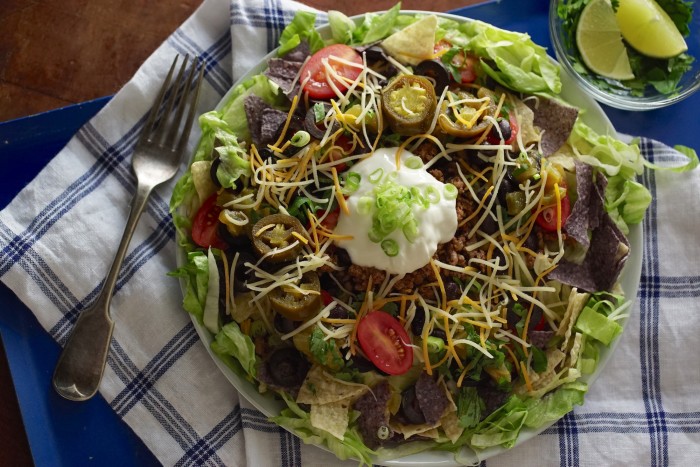 A taco salad can be superior to a taco on many occasions. This recipe was inspired by my inability to eat tacos for a working lunch, owing to the drippy, falling-apart nature of the beast and the sensitive nature of my computer.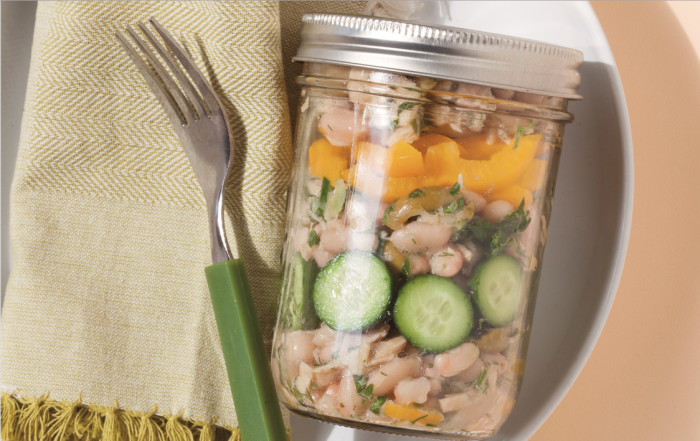 If you squeeze fresh lemon over this salad just before eating it, it will taste like you just whipped it up in the kitchen — even if you made it the night before and are dining al desko.