October has been quite the month for the members of legendary alt-rock band Green Day. Not only did their new album, Revolution Radio, debut at the top of the Billboard charts, but frontman Billie Joe Armstrong and bassist Mike Dirnt also utterly disrupted the coffee industry to demand a huge change.

Fed up with the routine practice of around 18,000 single-serve coffee pods being tossed out every minute, the duo just unveiled their side hustle Oakland Coffee's compostable coffee bags and pods, the first to market. They'll be compatible with Keurig machines, and you can pick up three-packs of Oakland Coffee's Gardenista blend (in compostable packaging) at Costco.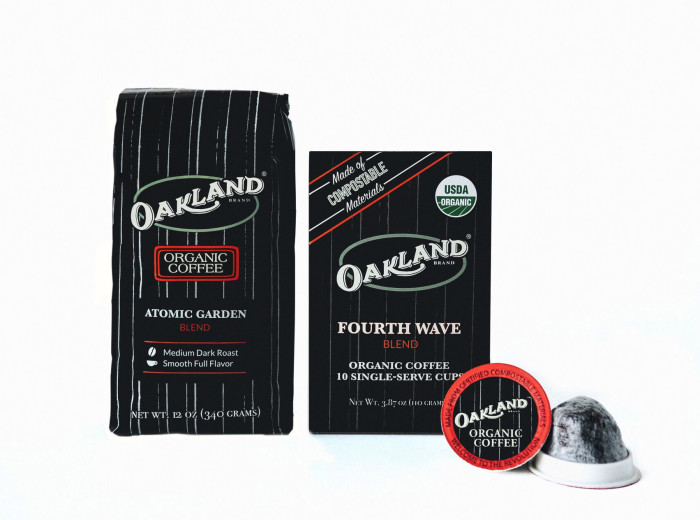 The brand's signature blend is aptly named Fourth Wave. "First there was diner coffee, then there was 'second wave' coffee, like Starbucks, then came the third wave with artisanal coffee. This is the next step: organic, truly high-quality coffee that fairly supports the farmers who grow it and that comes in packaging made from fully compostable materials," says Dirnt, also a part owner of Rudy's Can't Fail Cafe in the Bay Area. "It's no-compromise coffee in no-compromise packaging."
It's also a product line that gives back. The company has a charitable arm called Fueled by Love that supports farmers and communities in countries that grow their beans, including Colombia, Peru and Honduras, with projects like a new medical clinic, water safety testing and a learning center.
Oakland Coffee's compostable products will soon be available via Amazon, with the hope that they'll stimulate industry-wide change.