Idolize whichever sports icons and celebrities you want, but the real champs are the culinary folks in the kitchen, hacking apart meticulously sourced animals, seasoning and curing them and making charcuterie out of the best (and worst) bits. We've chewed the fat with some of the top masters of mousse, pros of pâté, champions of culatello and purveyors of all things funky and meaty in the country. Pull up a baguette and a slab of something spreadable and check out our favorite chats.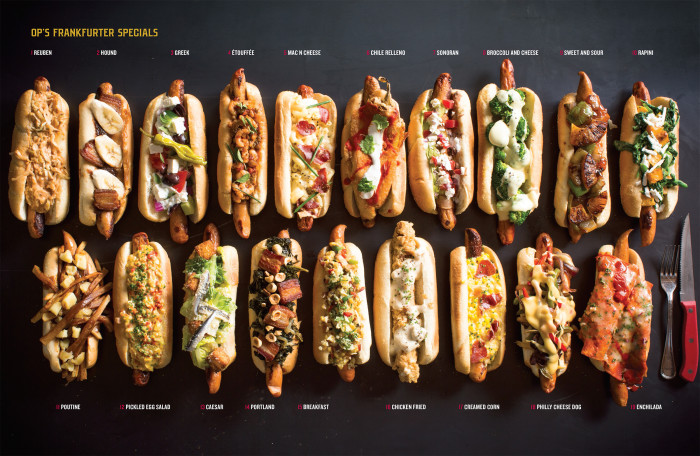 Elias Cairo, salumist and owner of Portland's award-winning Olympia Provisions, doesn't just make salumi and own a restaurant and meat plant. You don't just decide one day to become the kind of charcutier he is — the skill and mind-set are cultivated over a lifetime. The man is also a historian, an artist, and a scientist, too.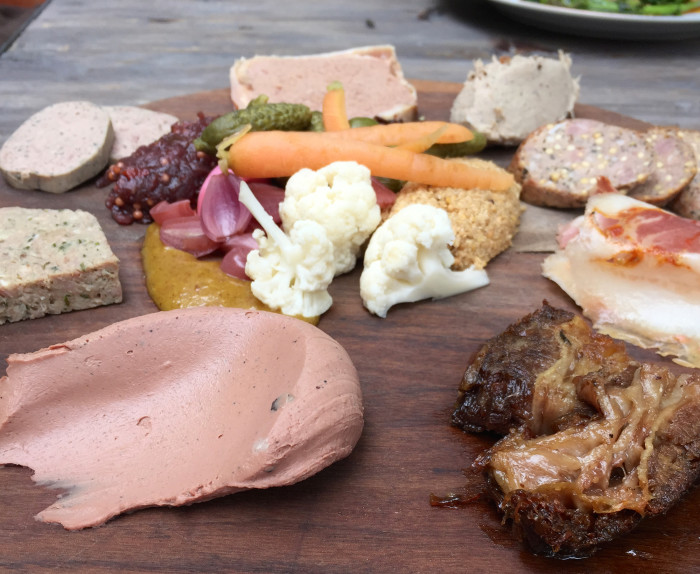 So you're in Los Angeles and craving charcuterie, eh? Well, you lucked out this time. In a health-conscious, Mexican and Korean cuisine-driven city that's not exactly known for restaurants specializing in the age-old European practice of preserving fatty meats and livers, chef Kris Morningstar is proudly sourcing pig blood.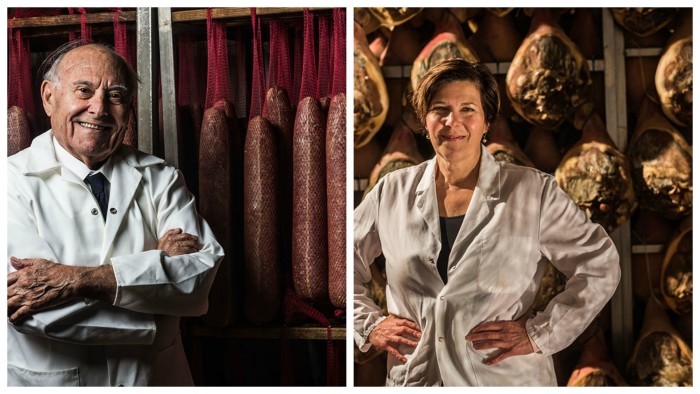 St. Louis's famed Italian-American neighborhood the Hill has a true institution in its midst. John Volpi, an Italian immigrant, opened shop on a corner of the neighborhood in 1902, soon importing his nephew Armando Pasetti from Italy to help with the growing business. Today, the company has grown into one of the biggest makers of prosciutto, salami and other cured meats in the country, and its headquarters is now several sprawling buildings a short walk from that original shop, where you can still buy a hunk of pepperoni today. Pasetti would eventually become CEO of the company, and he's succeeded by his daughter Lorenza, who continues to grow the brand — and expand the family name — from atop that hill in St. Louis. Volpi also served as the launch sponsor of Cured magazine.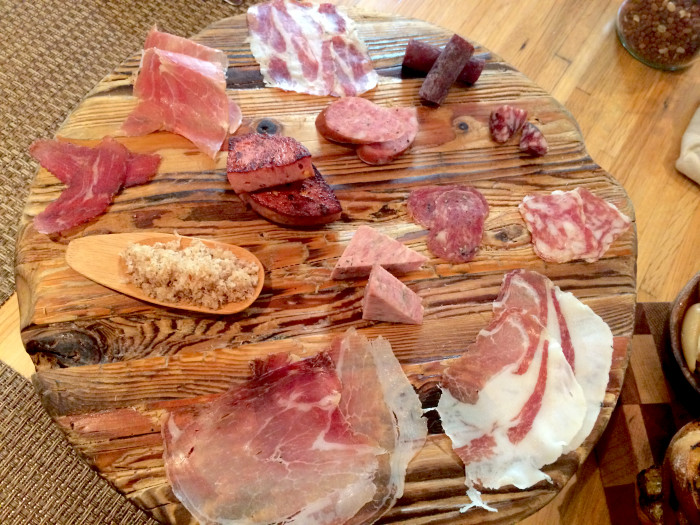 If I'd just gotten a reservation at Charleston chef Sean Brock's famed Husk, it would have been enough. But I didn't get into this business for "enough"; I got into it for things like fried pig's heart and cheddar bologna and lengthy peeks into fridges of duck prosciutto and homemade Slim Jims the circumference of a silver dollar. So I wrangled a tour, led by Husk's longtime general manager (and resident "everything" expert) Dan Latimer and brought full circle by sous-chef and charcutier Justin Cherry, during my weekend at the recent Charleston Wine & Food Festival.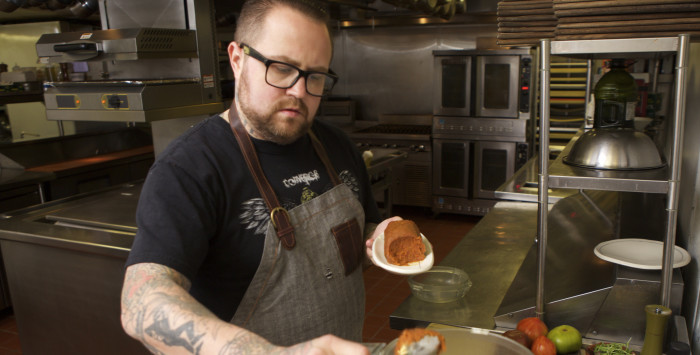 James Beard Award–winning Toro and Coppa chef Jamie Bissonnette knows his way around the vast world of preserved meat and fish. He's a master of charcuterie (coppa is Italian cured pork neck) and an avid collector of canned Spanish seafood — an enviable hobby if you've ever loved a smoked mussel or glistening sardine in your life. Equally praise-worthy: his faculty and creativity with 'nduja, a spicy, spreadable, melt-in-your-mouth fermented sausage.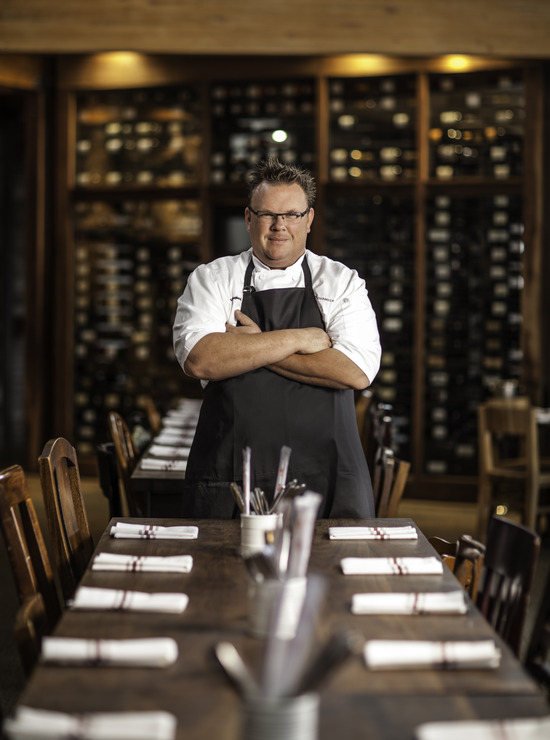 When it came to charcuterie, Chris Shepherd of Underbelly in Houston started out small scale. "I started like every other chef, with just a little wine fridge," he recalls. "My early education was a lot of reading, but it's the oldest form of preservation in the world — just add salt and let it sit — so I figured I could pull it off."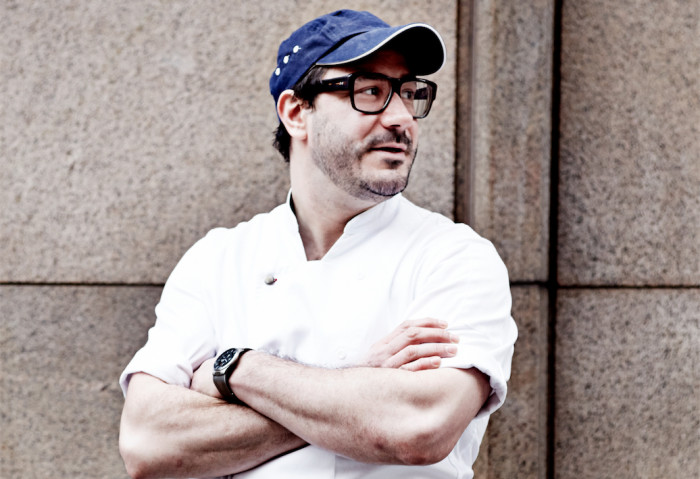 Francis Derby: executive chef, sausage scholar, pâté deity and all-around MVPP (Most Valuable Pork Person). The longtime NYC restaurant vet (and no-contest winner of 2015's Cochon 555) helms the protein dream team at the Cannibal Beer & Butcher, a beer lover's dream of a gastropub in New York's Flatiron district with an outpost in Hell's Kitchen.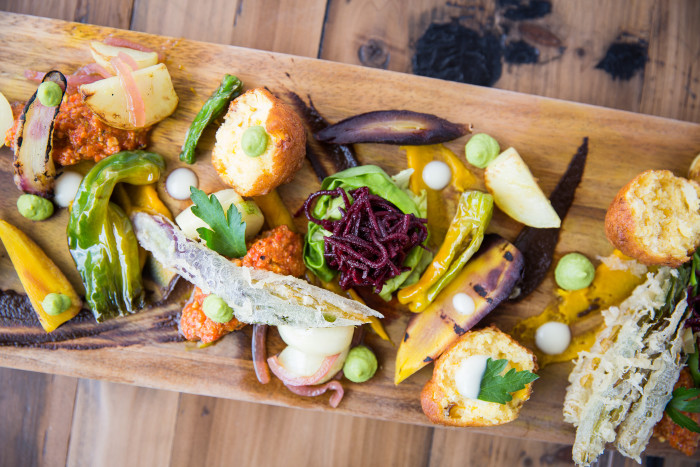 How many carrots does it take to make up for the fact that you are not eating capicola? Well, none if you're vegan, but if you're a person who would travel a long way for a cannelle of chicken-liver mousse, then the answer is definitely a few…which is how I ended up not sharing a Forage Board at Harold's Cabin in Charleston, South Carolina.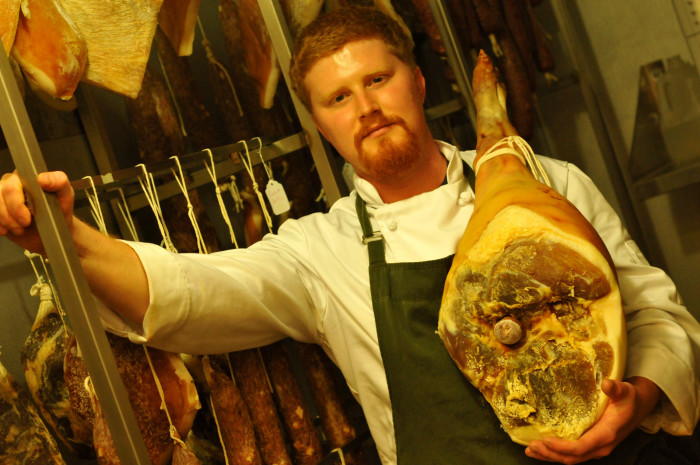 The bearded guy with the band saw behind the butcher case isn't especially fond of the usual butcher-board terminology. "To call it charcuterie doesn't make a whole lot of sense to me," says Baltimore executive chef and head butcher George Marsh of his dislike for the term.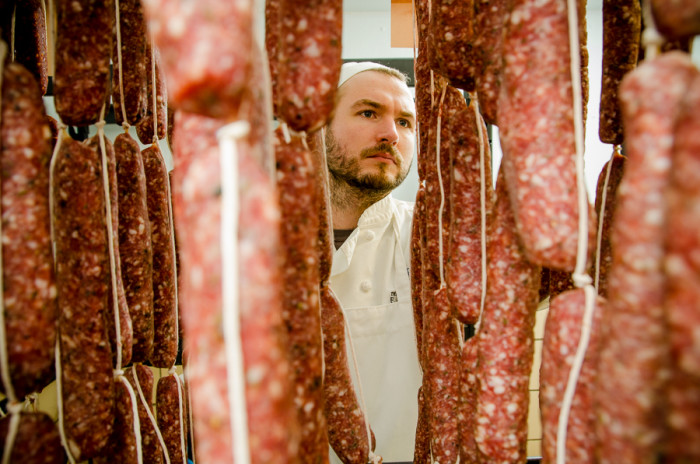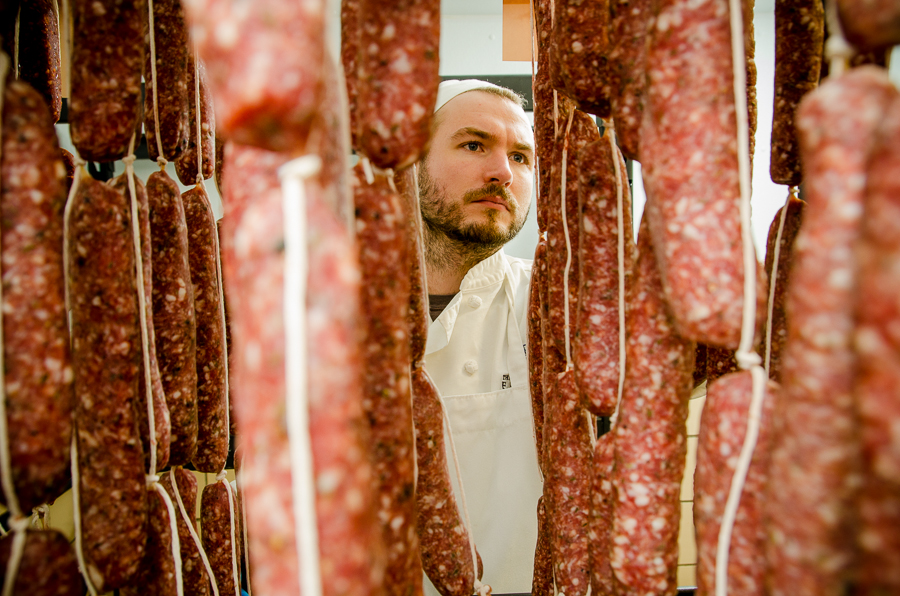 Sitting in a clinical-feeling room, with a sausage grinder and a few refrigerators around us, Jack Peele tells me about the genesis of his ambitious new company, which already produces a variety of more than a dozen sausages, dried sausages and bacons.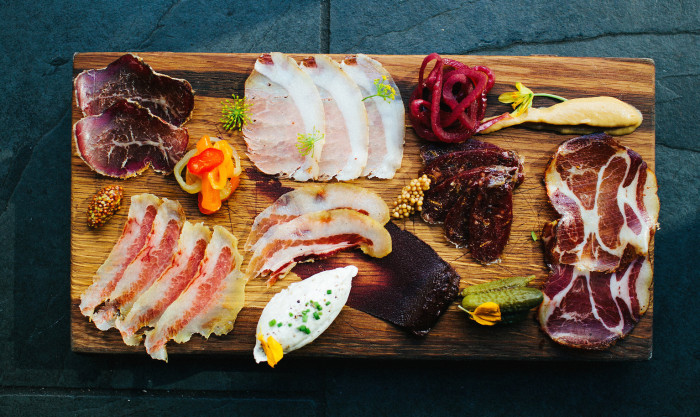 Downtown Pittsburgh is home to Butcher and the Rye, a New American meat-centric restaurant by chef-owner Richard DeShantz, which has been nominated twice for a James Beard Award for Outstanding Bar Program. In the kitchen, you'll find chef de cuisine and chief charcutier Dan Carlton.