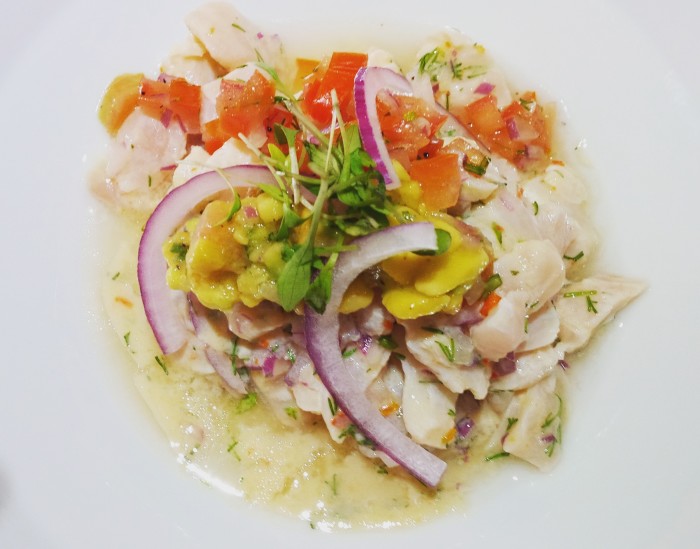 White-sand beaches, crystal-clear seas and rosewater-hued flamingos are just three of the many reasons to visit the tiny, beautiful Dutch Caribbean island of Aruba. Local divi-divi trees sway ever so slightly with the lightest cool breeze. And yet it wasn't any of these island fantasies that stood out most during a recent weekend jaunt to One Happy Island. Don't get us wrong: The peaceful scenery and all-around jovial vibes are more than enough to warrant a return trip. But it's the fresh, barely seared cubes of locally caught red snapper, served as ceviche with a touch of house-made papaya hot sauce that we'll remember most fondly.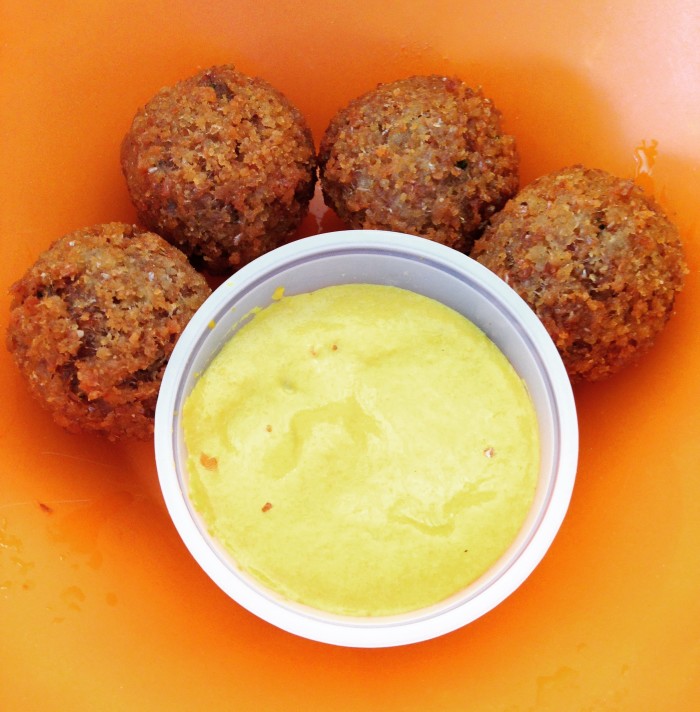 Simply put, food is a huge part of Aruban culture. Chef Urvin Croes, an Aruban native who's behind the island's fantastic Kitchen Table restaurant, says a massive number of influences are visible in Aruban cuisine. "Aruba has 90 different nationalities living on the island, and they are all important to the cuisine," he says. "The influences in the food are mostly Spanish and Portuguese — a lot of heavy stews and soups — which date all the way back to when the Spanish colonized the island." Dutch influences are, of course, also present, albeit in subtler ways. Snacks like bitterballen can be found on menus everywhere, but they are commonly mixed with Aruban flavors like curry chicken in lieu of more traditional Dutch fillings.
The strong identity and high quality of Aruban cuisine is somewhat of a novel concept. "In the past, Aruba was known for tourist cuisine," says Croes. "You'd see a lot of, say, grouper on the menu. Nothing on it was actually from Aruba!" Croes credits the influx of people of diverse nationalities, along with the tourism board's Eat Local program, with helping to evolve the island's food scene. The program, for example, promotes Aruban culture by mandating that every local restaurant feature at least one item from the island on its menu. Here are five popular local dishes you are likely to find at restaurants around the island.
Keri keri

This typical Aruban stew derives from leftover fish. In its most common form, white-fleshed fish (or shark) is stewed with local spices like annatto, basil, tomatoes and bell peppers.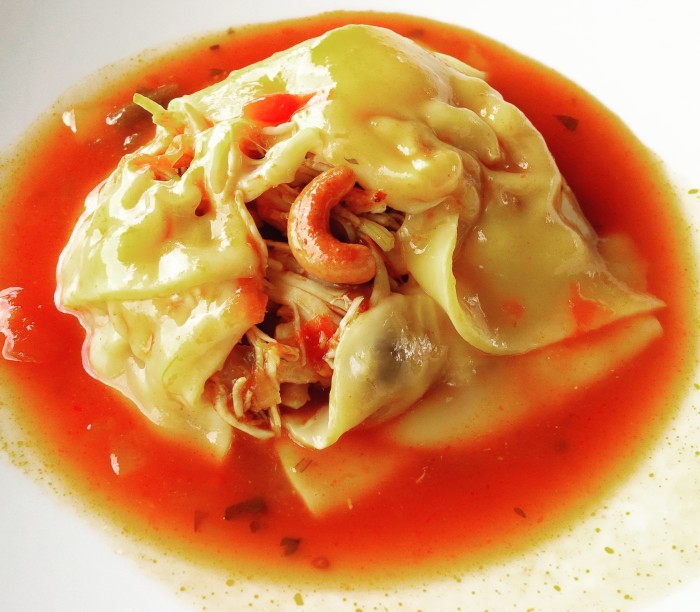 Keshi yena
Shredded chicken, beef or pork with prunes or raisins, local spices and peppers, and cashews or chestnuts wrapped with Dutch Gouda cheese that's baked in the oven and served with a fresh tomato, garlic and basil sauce.
Carni stoba

This is a classic Aruban beef stew. The leg or shoulder is stewed for two to four hours and is then mixed with local flavors like annatto and basil, along with celery, carrots, potatoes and onions.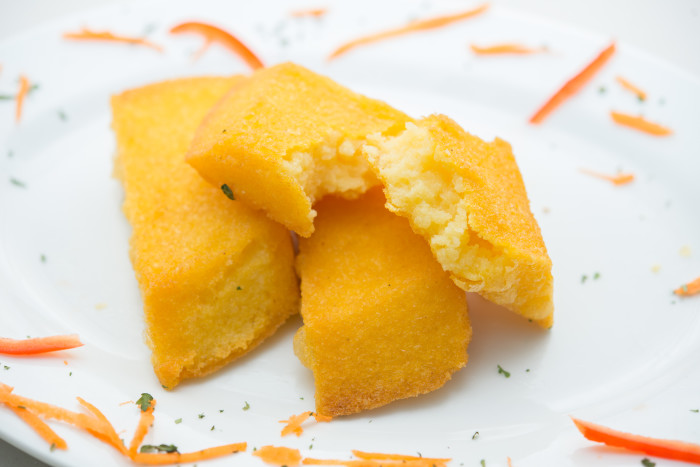 Funchi
"That's our version of polenta," explains the chef, a note of pride rising in his voice. Funchi consists of cornmeal cooked in water, salt and butter. After the water reaches a boil, the heat is reduced to very low and the mixture cooked more until it is very stiff. It can be served with a variety of dishes — sweet or savory — and is most commonly seen alongside soups and stews.
Cabrito stoba

This Aruban goat stew can be found everywhere around the island. Similarly to the stews above, it's commonly served with local spices and herbs, along with potatoes. Chef Croes says it can also include a little bit of curry.