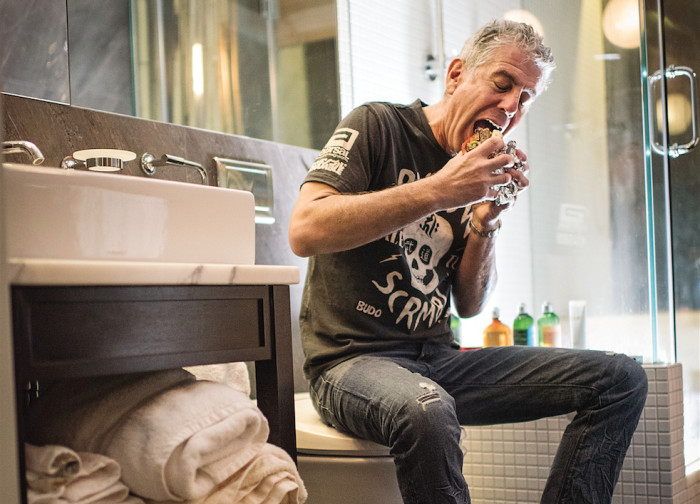 Anthony Bourdain's new cookbook Appetites, cowritten with his assistant Laurie Woolever, is his first in a decade. If that's not a big deal, we don't know what is. It's packed with approachable, practical, beautifully photographed dishes and staples that are reflective of his hometown of New York City as well as his favorite things he's eaten while filming his award-winning world travel shows (produced by Food Republic parent company Zero Point Zero Production). Appetites was written with chilled-out home entertaining in mind and is meant to be an actual kitchen reference book instead of a coffee-table tome, and you'll hopefully get a little grease and sauce on it. There's a lot of lusciousness here to sink your teeth into, but we can't wait to start with these eight recipes.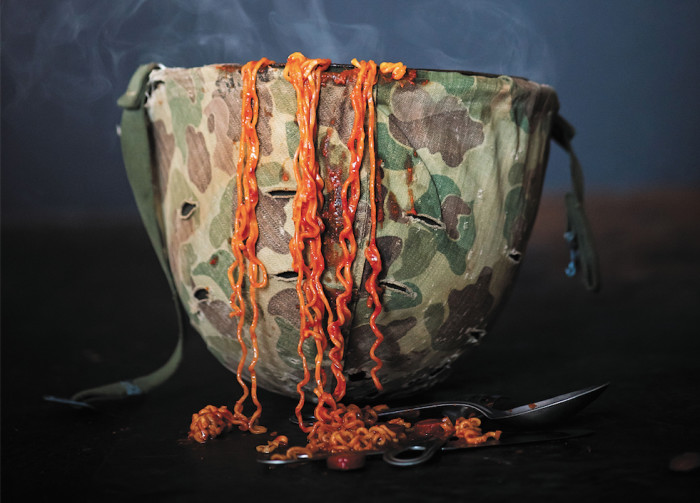 Budae Jjigae
Bourdain describes this dish as "Korean Army stew," which he ate on the Seoul episode of Parts Unknown. But with its unapologetically lowbrow mix of ingredients readily available during and after the Korean War, like instant ramen, hot dogs, baked beans, kimchi (fermented cabbage) and gochujang (fermented chili paste), it also sounds like "American comfort stew." Let's fire it up ASAP.
Do Chua Salad With Herbs, Scallions, Sprouts and Egg
Bourdain's do chua salad is a quick-pickled crunchy Vietnamese side dish that can also be used as a dressing for pork and lamb. It looks like one of those dishes you can learn in a snap and show off with until the end of time. Good lookin' out, sir.
Mashed Potatoes, "Kind of Robuchon Style"
French master chef and prolific restaurateur Joël Robuchon is considered one of the godfathers of the modern culinary world. Bourdain spins his version of Robuchon's dreamy, buttery mashed potatoes (half-butter, half-potato to be precise) in a fraction of the time. Once you've had these, you'll never be satisfied with another recipe.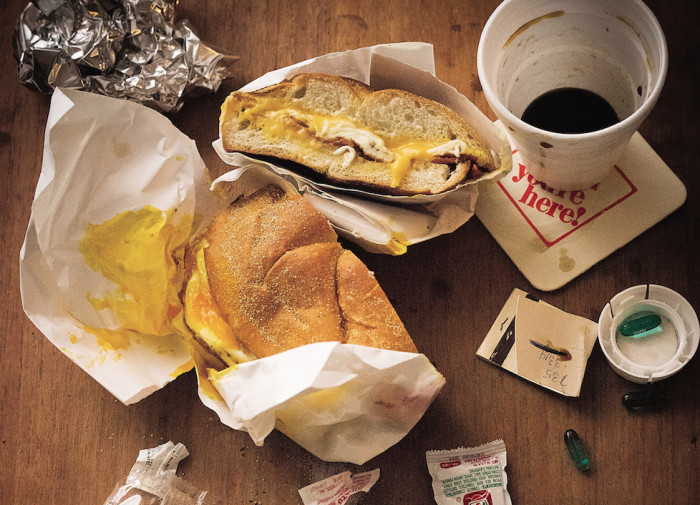 Bodega Sandwich
One of the real charms of Appetites is that the recipes are a smart balance between the duality of both the refined and the pavement cuisine that Bourdain experiences, so it only feels right that he'd tell you how to make an irresistible bacon, egg and cheese that you might find housed in a squishy roll in a possibly seedy corner store (known fondly as a bodega) in New York City.
Sausage and Pepper Hero
He also takes on the NYC street-food favorite sausage and pepper hero (photo at top of page). Mercifully, his take is expressly designed to avoid the digestive distress that can follow eating a real one from the steel food cart on the corner. His go-to technique uses a combo of sweet and hot Italian sausages.
Shellfish Stock
Bourdain calls his simple method for making shellfish stock a "transformative" staple that couldn't be easier to learn, despite sounding like an advanced part of your arsenal of basics. All you have to do to make it is save and freeze shells/heads/abdomens in a large zip-top bag the next time you make a shellfish dinner — shrimp, lobster or crab. There's your excuse to make a shellfish dinner right there, and the stock makes superior soup, risotto and anything else that needs a bit of the sea. He's also got octopus stock in here, but we're probably not the only home cook who doesn't save octopus trimmings.
Spaghetti Alla Bottarga
Bottarga (salted and cured fish roe) is one of those fancy ingredients that you buy at the Italian market and then have no clue what to do with. Rather than let this rare treat go to waste, let Bourdain show you the way with a Sardinian dish that's leaps and bounds easier to make than spaghetti with marinara sauce. One thing the book does masterfully is reinforce the notion that sophistication doesn't have to equal a lot of time in the kitchen.
Sunday Gravy With Sausage and Rigatoni
What could be cooler than having an epic all-day weekend affair where you can brag that you've made Bourdain's Sunday gravy for your loved ones? He's not Italian, but he reveals that watching Tony Manero (John Travolta) eat with his family in Saturday Night Fever made him want to be. Now we can all share in that delicious disco dream.