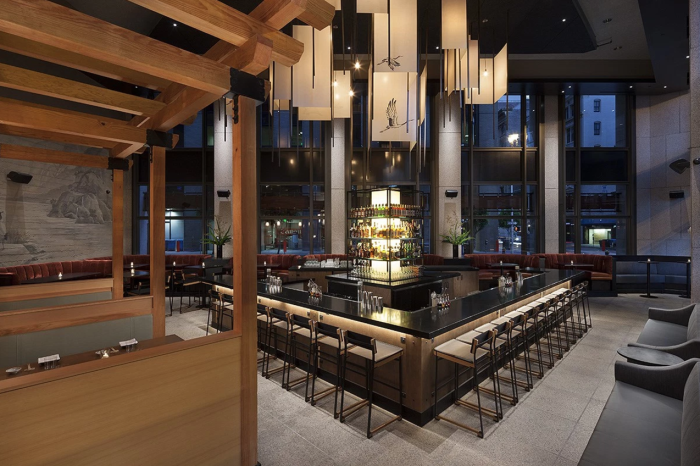 Food Republic has partnered with hospitality technology platform Reserve to bring its readers new content from the restaurant world. Love to eat? Check out Reserve, where a version of this post first appeared, for the latest food trends and U.S. restaurant tips.
Looking to explore your favorite restaurant from a new vantage point? Want to find a great restaurant and bar combination to take care of your whole night out? Pull up a bar stool and experience all the atmosphere has to offer with a delicious drink in hand. Whether you're ordering cocktails, snacks or going all out with a full meal, the bar is a great spot to take a seat and enjoy. Here are 28 beautiful bars to explore from major cities around the U.S.
Restaurant and Bar Hit List
1. Townsman (Boston)
2. Saxon + Parole (New York City)
Sip on Saxon + Parole's house-made whiskey while posted up at the equestrian-themed American eatery's bar, complete with warm wood accents and soft candle light.
3. Presidio (Chicago)
4. Caufield's Bar and Dining Room (Los Angeles)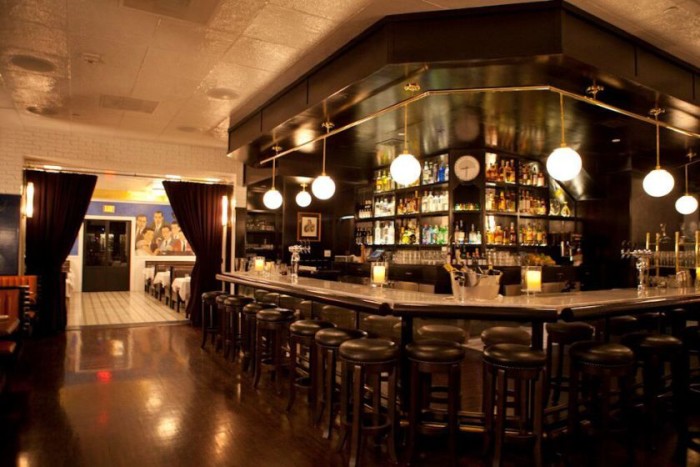 5. Pläj (San Francisco)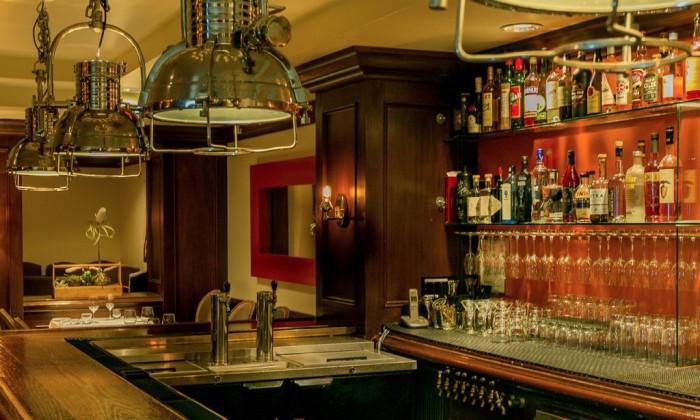 6. Oficina Latina (New York City)
7. The Duck Inn (Chicago)
8. The Chef's Counter at South (Philadelphia)
9. Bar Bolonat (New York City)
10. Wallflower (Los Angeles)
11. Sportello (Boston)
12. Il Buco (New York City)
13. Celeste (Chicago)
14. Mourad (San Francisco)
15. Osteria Morini (New York City)
16. The Gander (New York City)
17. Lula Cafe (Chicago)
18. Pabu (San Francisco)
19. Salero (Chicago)
20. Kapnos Taverna (Washington, D.C.)
21. Hinoki & the Bird (Los Angeles)
22. Almond (New York City)
23. Wildcraft (Los Angeles)
24. STK Downtown (New York City)
25. Little Sister (Los Angeles)
26. Jardiniere (San Francisco)
27. Travelle Kitchen + Bar (Chicago)
28. The Dawson (Chicago)
---
Reserve is the country's premier hospitality technology platform, helping restaurants and guests connect. Reserve helps guests discover restaurants, make reservations, get personalized service and seamlessly pay the bill.