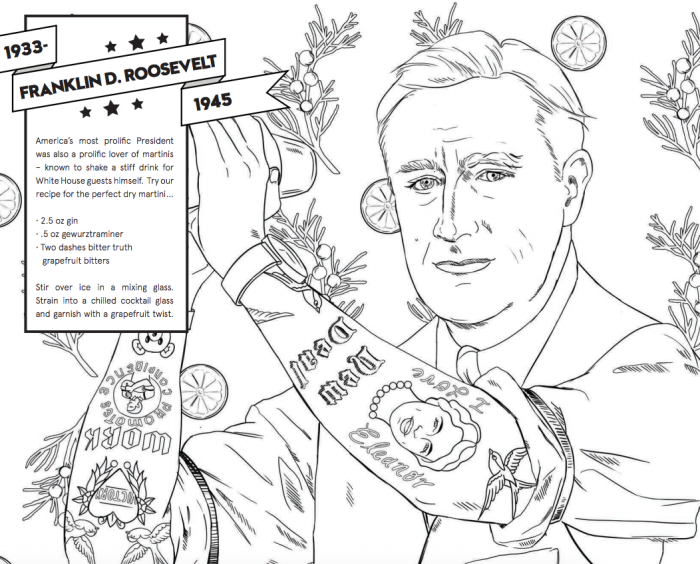 In an attempt to lift spirits that continue to plummet due to this election season, W Hotels in the U.S. will be offering an adult coloring book featuring all-star presidents and their drink of choice. All the President's Cocktails will be exclusively available to guests of the EWOW suite, the W's version of the presidential suite.
The 12-page book features George Washington and a whiskey old-fashioned, Rutherford B. Hayes with a rum lemonade punch, John F. Kennedy and a daiquiri, Abraham Lincoln with a nonalcoholic cucumber stiletto mocktail and others. Recipes are included so you can pretend to talk politics over drinks with the former commanders in chief.
The book was illustrated by Lindsay Mound, whose work has also been featured in Vanity Fair, Nylon and other publications.