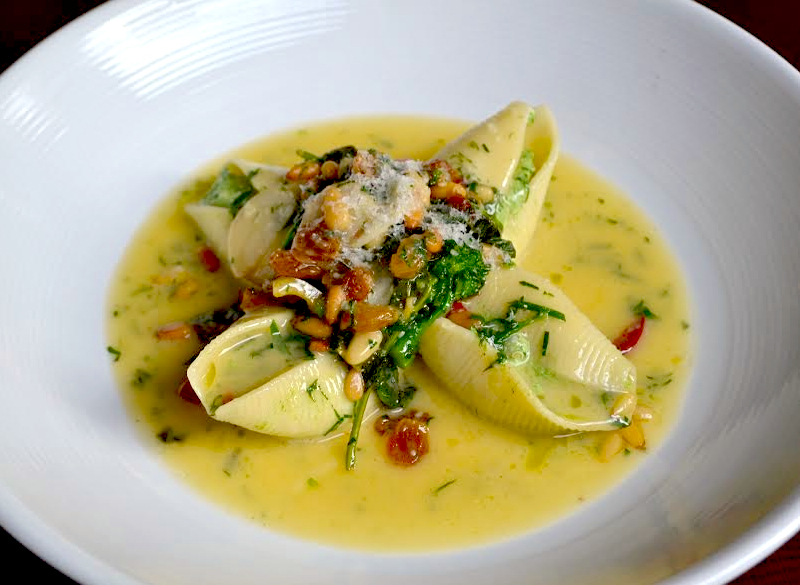 If pasta doesn't deserve a national food holiday, nothing does. In honor of this great staple of the kitchen, a favorite of professional chefs and culinary novices alike, we present eight of our favorite pasta recipes. From the verdant vegetarian to the completely carnivorous and everywhere in between, there's sure to be a pasta recipe in here for everyone at the table.

"Being half Italian, I grew up eating a lot of baked pasta dishes as a kid. I am always looking for modern ways to include them on new menus," says chef Harold Dieterle, winner of the first season of Top Chef.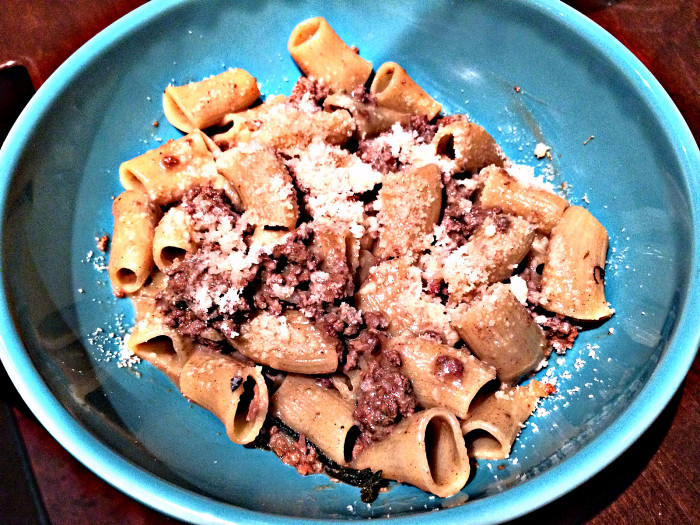 The dish's origin comes from Marc Vetri experimenting in the kitchen. "We were really into making sausages at the time, and I had sent some leftover chicken livers through the grinder to see if they could work as a terrine." The terrine didn't quite turn out, but Jeff Michaud, who's a longtime chef/partner, had the idea of using the minced livers to make a simple ragu and tossing it with pasta. "BOOM! It was amazing, and a new dish was born."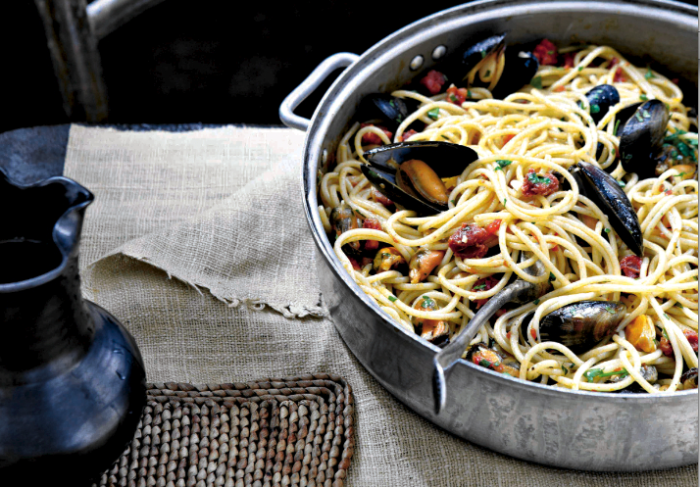 Pasta is popular in the east of Spain. You might wonder why a Spanish chef is cooking with pasta, but so many Italian chefs are cooking wonderful dishes with chorizo, so why not? I created this dish with my friend Diego in Barcelona. I still remember buying the mussels from La Boqueria, the famous food market in that city, and marrying the flavors with a very nice glass of red wine from Priorat.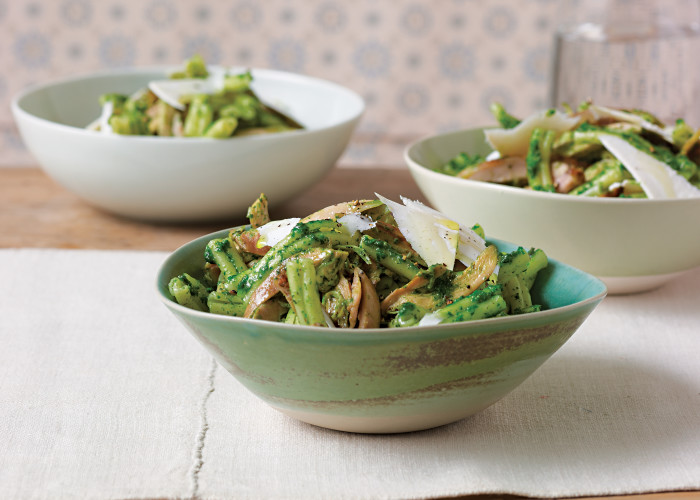 Strozzapreti, "priest strangler" in Italian, are fun, twisty short pasta. Other short types, like farfalle, fusilli, orecchietti, and rotelle ("wagon wheels") work well here, too. The combination of spinach and basil makes for a healthy, bright green pesto, and ricotta salata — a fresh-tasting, mildly salty cheese — adds a slightly nutty touch. To boost your protein intake, add some of that easy roasted chicken you made the other day and you've got an easy dinner recipe that's delicious hot or cold.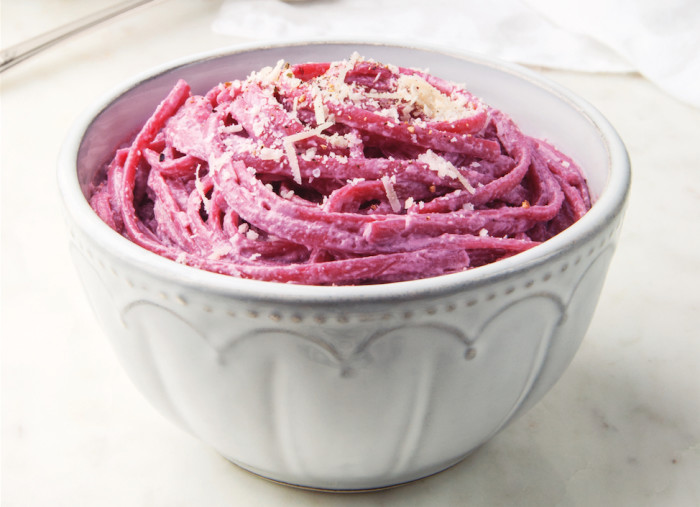 This unique pasta dish is one of my husband's absolute favorites. The shocking pink color is a fun twist on traditional Italian and features one of my most beloved vegetables, the beet.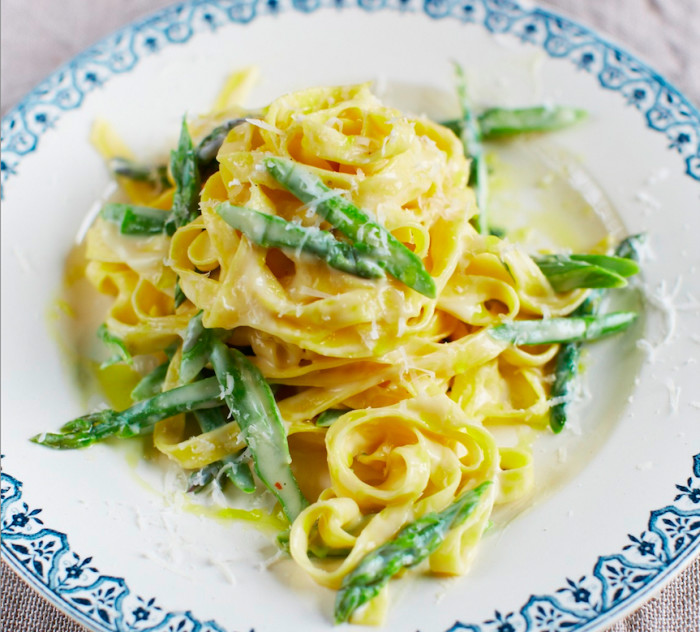 This entire dish is right out of Rose and Ruthie's River Café playbook, with just a few tweaks of my own. They taught me how to make fonduta, a silky sauce rich with crème fraîche and egg yolks. It takes less time and just a bit more effort than tomato sauce and turns a plate of pasta into an elegant and impressive meal. Get yourself some asparagus spears that are as thick as your pointer finger — not those thin or sprouty ones — and you'll enjoy the juicy slivers in each bite.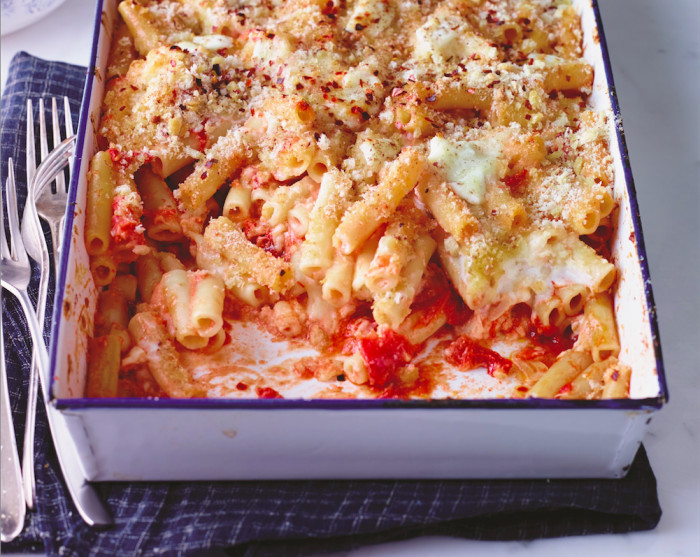 The last time I made baked ziti arrabbiata, based on a recipe from the maestro of Italian cooking, Mario Batali, I started cooking early in the afternoon, giving myself ample time to "fail and fix" the dish if necessary.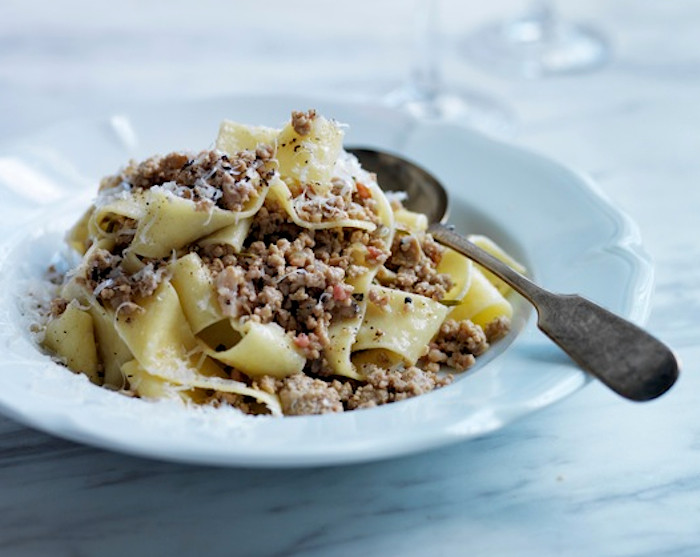 Andrew Carmellini serves this tomato-free take on the classic Bolognese pasta sauce at Locanda Verde, his modern Italian taverna inside Robert De Niro's Greenwich Hotel. He simmers ground veal and pork in white wine and half-and-half, creating a velvety cream sauce to toss with pappardelle.