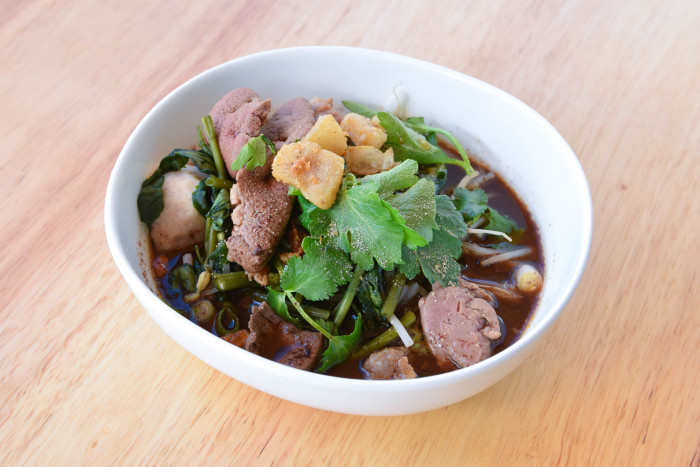 Would you attempt to make 
blood sausage in your home kitchen
? What about adding a splash of blood into a sauce? Would you bake with blood? Chefs around America are reaching for this life-force liquid, but why? And why does mere mention of blood as an ingredient make us so squeamish?
"I think there's definitely an issue," says Chris Cosentino of Cockscomb restaurant in San Francisco. "It's taken so long because of fear. We push all these zombie movies and vampires and all that stupid stuff. We have this constant fear surrounding consuming blood. But blood is amazing. It has minerality, depth and character. Other cultures use it all over the world — the French, the Vietnamese, Thai, the Philippines and Spain — and now you are starting to see it here in America."
We hit up Cosentino and a few other culinary stars to find out where to get blood, how to use it and what they are bringing to their own menus this fall featuring blood.
---
FR: "What animal bloods are best to cook with and is there a difference between them?"
Cosentino: "There are so many different bloods out there, but it can be hard to get some of them. I've done a duck-blood sausage, and duck blood is more available. Chicken blood and sheep blood are good, but harder to find. Pork blood is the most common, due to all the different cultures that use it. If you're a chef looking for blood, you can contact small farms, but I think what a lot of people don't immediately realize is you can also go to Asian markets or Chinatowns and buy it in different forms. They even sell it with vitamin C added as an anticoagulant."
Favorite dish: "We always bring back our Chef's Last Supper. That's a cooked duck egg, with blood sausage and poached oysters with grilled bread. It will be on the menu this fall."
---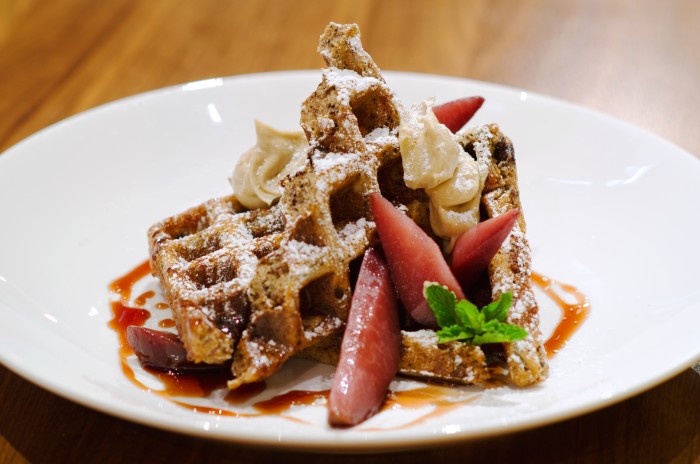 FR: "Why should restaurants and adventurous home chefs be reaching for blood?"
Chef Brad Farmerie of Public in New York City: "Every animal counts between 3 and 6 percent of its body weight in blood. That's potential that goes down the drain. That's part of our fight as chefs who are using it now. People don't apply sustainability to blood, and it's 95 percent protein. It has amino acids, iron and hemoglobin, which no other meat has. We get ours from D'Artagnan Foods. They didn't keep it in stock years ago, and when I spoke to the owner, she had over 5,000 restaurants. Only 10 of them requested blood. Now, in the last two years, there has been an awakening. Charcuterie blew up in the last three years, too, and I think blood sausage has been a point of pride for the nose-to-tail people."
Favorite dish: "In fall, we add a black-pudding waffle with pork blood in a ground-up black pudding. We top it with poached pear and foie gras. It's the way to go if you are hungover."
---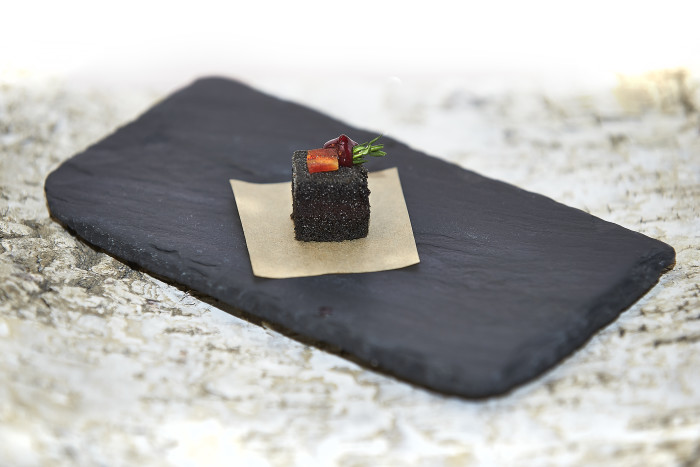 FR: "What about freshness and storing blood? How soon should it be used?"
Chef Emma Bengtsson of Aquavit in New York City: "No matter how you're using blood in the kitchen, be sure you're getting it from a reliable supplier. Unlike a cut of meat or fish, where you can smell and see the quality, the freshness of blood can be a bit trickier to nail down. A good way to know if you're getting fresh blood is by the color. It's much brighter than the blood you see in the movies. Look for a very bright, illuminating red color. We rarely store the blood, as we try to use it as quickly as possible in order to capture the freshest flavor profile. However, if we must store it, we will place it in the fridge for a day or two."
Favorite dish: "I'd say the version (of Swedish blood pudding) that we prepare at Aquavit is more modern. We really punch up the flavors with a lot of spices and a lingonberry coulis. We begin by heating the blood a bit. Once it is heated through, we blend it until very smooth, mix in flour, butter and our secret spice blend. We allow the mixture to rest overnight in the fridge. The next day, we bake it in a water bath. Once the seasonal or chef's tasting menu is requested, we slice and sear the pudding to order."
---
FR: "We know you can make savory sausage from it, but what about sweet dishes?"
Chef Angie Mar of the Beatrice Inn in New York City: "Recently, I've been branching out and using it in different ways. I made a blood velvet cake, which was my first experiment. I was competing at Cochon 555, which is a whole-pig cooking competition. I wanted to do a cake that utilized pig blood. In my research, I found out that chef Andoni Luis Aduriz in Spain was making macarons out of pork blood. When you think about it, blood and egg whites are the same chemically. If you make boudin noir and you overcook the blood, it will curdle like eggs curdle. You can use blood in sweet applications like you can in savory. For my cake, I replaced the weight in egg whites with the equal weight in blood. Overcooking is easy with blood, so in a way, experimenting in the sweet realm is actually easier than making sausage first."
Favorite dish: "We opened the Beatrice Inn back up this fall. We have a boudin noir, and I will add one or two things to our dessert menu with blood."
---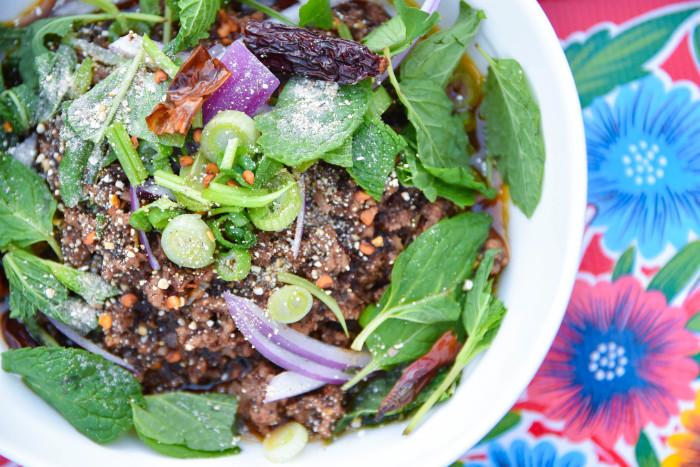 FR: "If we wanted to try something international but more traditional, what should we venture out for?"
Chef Thai Changthong of the Thai-Kun Food Truck at Whistler's Bar in Austin, Texas: "It depends on the region of Thailand — you can get recipes with or without blood. Larb with blood is more common in Northern Thailand in Chiang Mai. We infuse our larb with pork blood and lemongrass and cook it with ground pork and our own base of spices, then season with lime, toasted rice powder, Thai chilies and red onion. Then we serve it with cucumber, cabbage and mint."
Favorite dish: "We have boat noodles currently on our lunch menu. Boat noodles are a dish I always crave, and it's a really popular dish if you do it right. We keep the portions small to keep it rich."