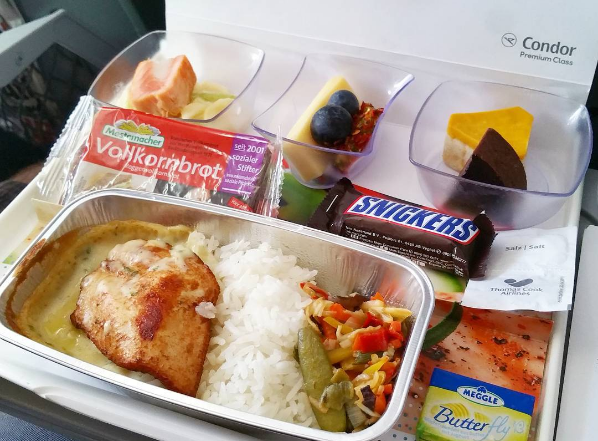 The sad, dried-out airline meal has been the punch line to a bad joke for too long. Enter frequent business flier Nikos Loukas, shining a light on today's "not bad" and sometimes pretty tasty-looking in-flight snacks, meals and desserts. From tandoori chicken and Greek meatballs to hand-rolled sushi and yuzu noodles, Loukas's Instagram account and blog display rare moments of civilization in these increasingly grim situations.

Sure, airplanes may not have the glamorous bars as they did in Pan Am's heyday, but Hello Kitty–themed meals and Iberico ham salads are definitely a step up from the damp chicken sandwich you got off the trolley. It's still a far cry from Jennifer Aniston's famous mile-high adventures, however.
With meals from first class, business and economy, In Flight Feed is a beacon of hope that one day flights may prove more than a hungry sit in a depressing aluminum can.