The FResh List: Celeb Chef Sammies, Transparent Binging And 20 Or So Other Obsessions Of The Week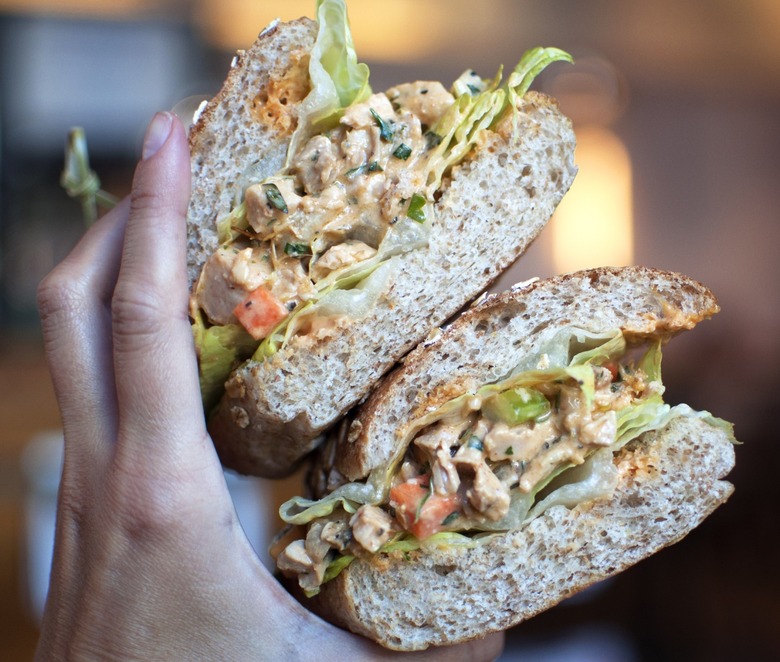 Welcome to the FResh List! Every Friday morning (OK, except the past two weeks, but we were soooooo busy!), the dedicated staffers in FR's New York City office compile a list of all the random things on their minds about the world of food and drink and beyond. These are their latest obsessions, rounded up in a somewhat organized fashion:
1. Hillary Clinton's cookies from her First Lady days are much, much better a day old.
2. Paul Simon's Graceland is 30 years old and still sounds incredible.
3. In Transparent's third season, Sarah Pfefferman (Amy Landecker) proposes serving tacos for Shabbat, which might be one of the most Los Angeles things we've ever heard.
5. Dan Barber's carrots.
7. Getting braisers out of the basement
8. Reading about booze. Two to recommend: the just-published A Proper Drink by Robert Simonson, and our own Chantal Martineau's How the Gringos Stole Tequila.
9. What'd you drink during the debate?
10. The Tecate Beer Wall ad:
11. World's biggest soup dumpling. Nothing was wrong with the smaller versions.
12. Healthy pizza?
13. What is Aleppo? Well, a spice for one thing. And a foreign leader to admire is Justin Trudeau.
14. Cosi goes bankrupt.
15. Hawaiian plate lunch needs to become a thing on the mainland.
16. Celeb chef sandwiches.
17. MLB's postseason (RIP José Fernandez).
18. Wouldn't air rage be less of an issue if airlines served better food?
19. Donald Trump's sniffles vs. Seinfeld's sniffling accountant.
20. Effervescence.
21. Short Stack Editions' latest: Tahini by Adeena Sussman
22.Are you pro or anti pumpkin spice? (We'd be fine never hearing about it again, thanks.)