Get To Know Baltic Porter, Beer's Style Disruptor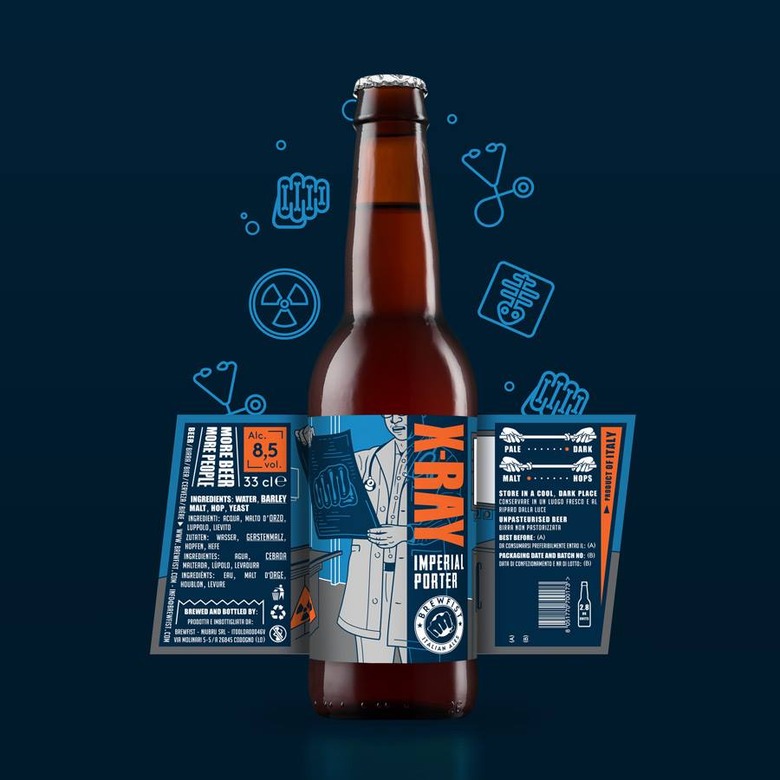 (Photo: BrewFist/Facebook.
We may receive a commission on purchases made from links.
Two great families have reigned o'er beer for centuries: lager and ale. Lager is traditionally lighter-tasting and thinner in body; ale is usually heavier and thicker. Lagers are generally what you drink on a hot, sticky day. Ales are warming on cooler, cloudier evenings.
Then there's Baltic porter, modern beer's most prominent disruptor. It is a lager style that is heavier, denser and richer than most ales — stronger, too, with alcohol levels to rival the heartiest barleywine. The name "Baltic porter" itself speaks to its stylistic envelope-shredding.
First, a little history. The ale style porter arose from stout, likely in the London area during the early 18th century. Like stout, porter was dark and dense, though not necessarily alcoholically strong. Porter, also like stout, had a roastier taste and some sweet fruitiness due to the ale yeast. (Porter was so similar to stout that the style terms have become virtually — and kind of sadly— interchangeable.)
Whatever its attributes and its similarities to its antecedent, porter became a smash hit, especially in the U.K. and its many colonies. George Washington and his fellow founding fathers quaffed porter (some brewed it, too), and the ale by the early 1800s was on its way to becoming for a time perhaps the world's most popular beer style.
It was during that commercial peak that porter ale spawned a lager offshoot.
Here's what happened. Scandinavia and the Baltics had long embraced porter, first through imports from the U.K. and then through local breweries. Russian empress Catherine the Great was so fond of stronger, British-brewed iterations of porter at the tail end of the 1700s that those iterations became known as imperial stout or Russian imperial stout — nicknames that endure to this day.
Soon, Scandinavian and Baltic brewers started creating their own strong porters-slash-Russian imperial stouts. Just as they did so, lager commenced its rocket-ship rise in central Europe, in styles such as helles and especially pilsner, going forth to conquer the beer-drinking universe.
In lager brewing, the yeast sinks to the bottom during fermentation amid much cooler temperatures than top-fermenting ale brewing. Northern Europe had cooler temperatures in spades. Thus, when the approach reached its shores, many Scandinavian and Baltic brewers embraced lager brewing even for porters.
Welcome, then, Baltic porter, a lager that resembles the richest ales in their meal-in-a-glass thickness—the perfect lager, then, for these cooler fall and winter months. Here are a few to ease you into this most disruptive of beer styles.
Zywiec Porter
9.5 percent alcohol by volume; 45 international bittering units
The Heineken-controlled Polish brand is one of the most widely available and is one of the best examples of Baltic porter in the world. It's malty sweet, the bitterness pushed to the finish. It's thinner in mouthfeel and not as filling as comparable ale styles, yet much stronger alcohol-wise than most of its lager brethren.
Carnegie Porter
5.5 percent ABV; 40 IBUs
The vagaries of Swedish alcohol regulations for much of the 20th century rendered this Carlsberg-made Baltic porter a little weaker than usual. It's still delightfully full-tasting and sweet.
X-Ray Imperial Porter
8.5 percent ABV; 60 IBUs
This offering from northern Italy is inky black and almost syrupy thick. Chocolate and coffee come roaring through.