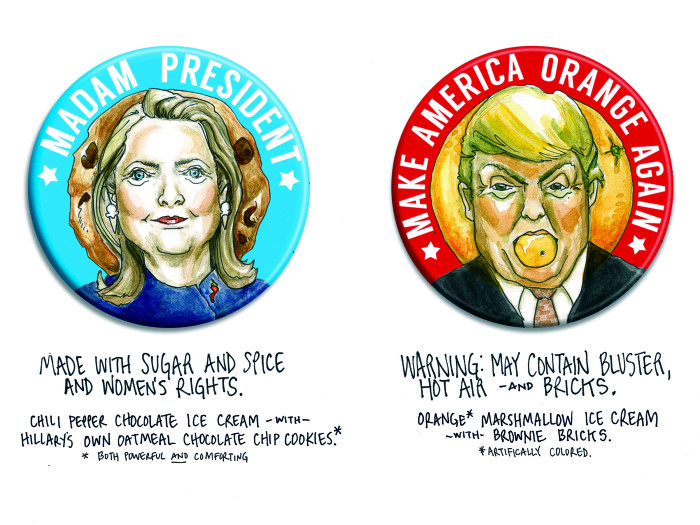 The crazy whirlwind of name-calling and perpetual scandal that is the 2016 presidential election is in need of a sweet pick-me-up. Cue Brooklyn's Ample Hills Creamery.
The award-winning ice cream shop debuted two new flavors inspired by the Democratic and Republican candidates, just in time for tonight's first presidential debate.
Ample Hills owners Jackie Cuscuna and Brian Smith may be hinting that they're "with her," naming the Hillary Clinton–inspired flavor "Madam President." It does have a pretty fantastic ring to it. The flavor combines "sugar and spice and women's rights" with chili-infused chocolate and the former Secretary of State's own chocolate chip cookie recipe from her First Lady days.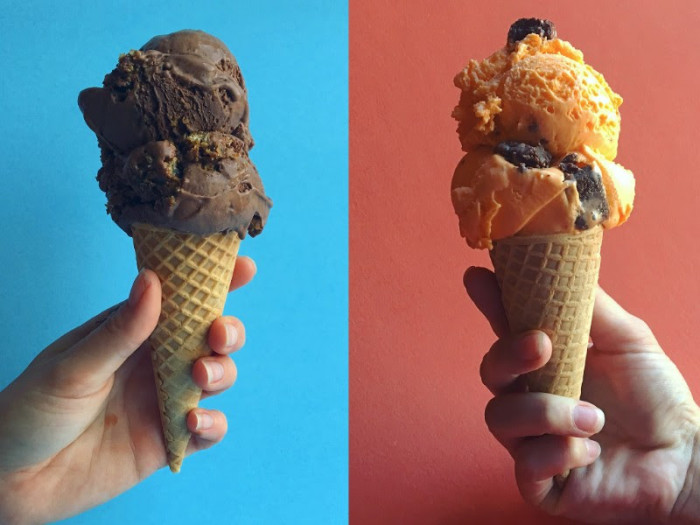 Her opponent's flavor, "Make America Orange Again," contains orange marshmallow creamsicle with chocolate brownie bricks.
You can pick up presidential scoops and pints, as well as buttons (so you won't have to wear your support in the form of an ice cream stain) at Ample Hill's New York locations. Get these flavors while you can — they're available until Election Day. A portion of the proceeds will be donated to Michelle Obama's Let Girls Learn initiative.