Stash your weed-infused gummies for later, because today's makers of potent edibles are trying their hand at all sorts of unique and fun products. Imagine soda spiked with cannabis, protein powder powered with THC, and gourmet chocolates you would eat even if they didn't have an extra-satisfying kick.

How does the whole thing work? Unlike smoking, when you ingest marijuana, it has to pass through your digestive tract before releasing THC (or CBD, a non-psychoactive compound). That means the effect of your goodies comes on gradually and smoothly, rather than a straight shot to the head. If a product features mainly THC, you can expect a heightened sensation in your brain. With CBD, the effect is felt more in the body, and can give you a boost of energy. You'll also want to note which kind of marijuana the edibles are made with. You'll find two types: indica, which gives you more of a body high and helps calm anxiety; and sativa, the more "chatty" strain that can boost creativity. No matter which you choose, you can expect a lovely feeling to kick in at the one- to two-hour mark. The flavor of your goods, however, will please upon first bite. Here are a few winners from the great state of Colorado, where all this stuff is legal. (For the rest of us, use this as a wish list for the eventual day of legalization.)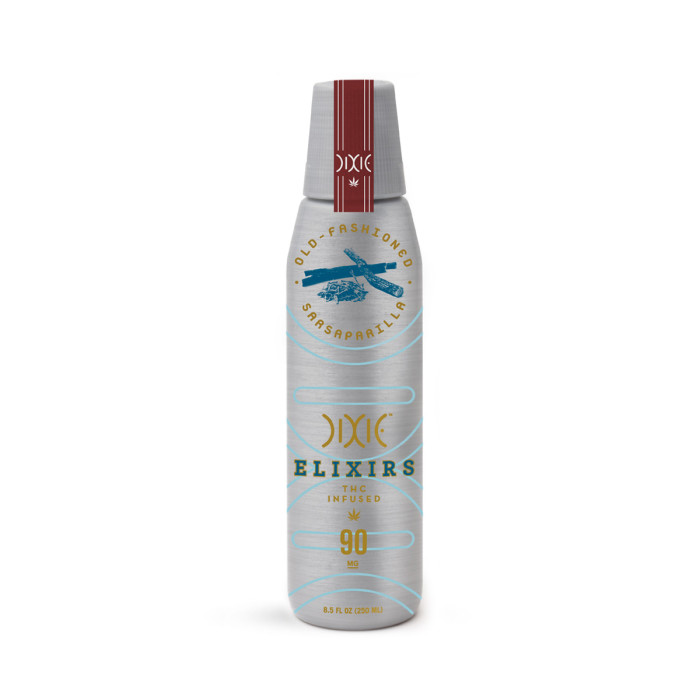 Sensational Sodas
Who doesn't love an adult-themed root beer float or refreshing glass of loaded lemonade? While these beverages get their kick from alcohol, Dixie Elixirs has created a bevy of unique carbonated beverages that feature marijuana. Take the old-fashioned sarsaparilla, for example, with 90 milligrams of CO2-extracted THC per bottle. It even comes with a dosing cap so you don't accidentally overdo it. Simply pour the drink over ice, add a scoop of ice cream and a straw, and voilà — a float that will float you! The company also makes a peach iced tea, a sparkling blueberry lemonade and an intriguing concoction by the name of watermelon cream. Keef Cola is another soda company making tasty bubbly beverages with distinct strains of pot. For example, the Blue Dream has indica-dominant blueberry and sativa-dominant haze, giving the drink a weed boost as well as a pleasing berry flavor.
Great Granola
If you have ever been to Colorado, you know people here like to hike. And what says climbing mountains and traipsing through nature better than a hearty bag of nut- and seed-packed granola? Julie's Natural Edibles whips up its signature gluten-free mixture filled with rolled oats, almond slivers, raisins, coconut, maple syrup, sunflower seeds and clarified canna-butter for those who like a little extra nature on the mountain.
Fair-Trade Pot Chocolate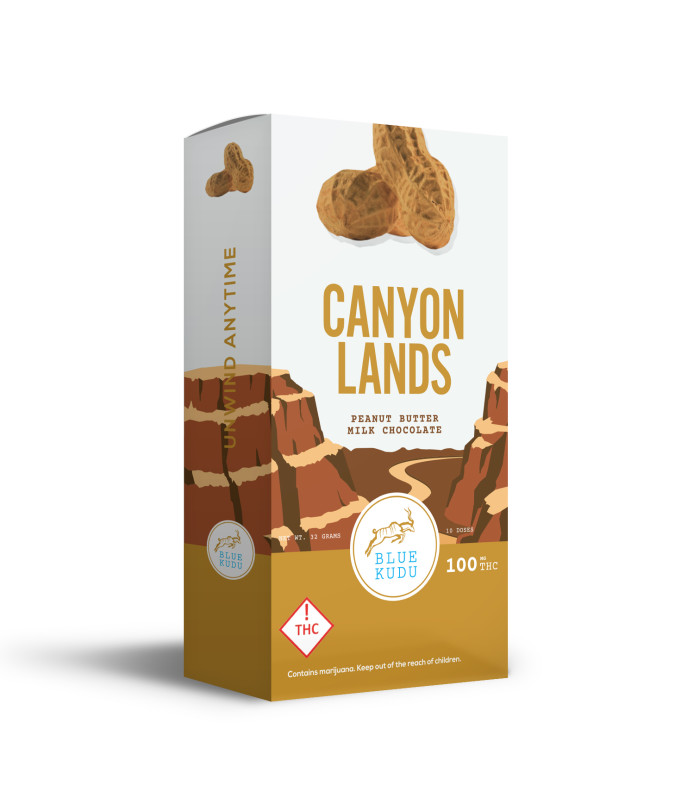 You can get a cannabis-spiked chocolate bar at nearly any dispensary, but why not go the extra mile and try one that you actually want to eat? Add a little fuel to the fire and make that a Fair Trade USA and Rainforest Alliance–certified bar by BlueKudu, a small company that's gone above and beyond when it comes to enhanced treats. These producers go through about 1,000 pounds of chocolate per week to create enticing flavors like their popular Alpine Glacier, a mint-infused dark chocolate; Canyon Lands, a milk chocolate swirled with peanut butter; Tierra del Sol, a Mexican-inspired dark chocolate with chili and cinnamon; plus seven other flavors. "We want to offer a spectrum of flavors to accommodate every palate and preference," says BlueKudu founder Andrew Schrot. "The bars come in dark, milk and white chocolate, mixed with ingredients such as almonds, cherries, peanut butter, mint, cookies, orange, cinnamon, chile, toffee, coffee crunch — the list goes on." With that kind of delicious lineup, you might as well try them all! As a bonus, the packaging is sleek and stylish, making it a great gift for the right person.
Powered-Up Protein Powder!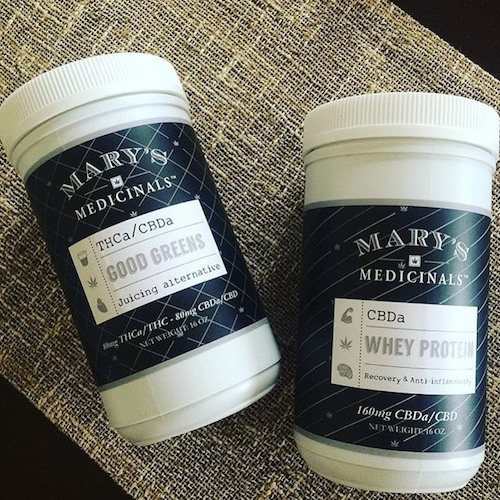 Give your morning power shake a boost with Mary's Medicinals' "Good Greens" and whey protein powdered-drink mixes infused with cannabinoids. Mary's cannabinoid powder is blended with high-quality greens mix or whey protein, hemp flour and a rich assortment of plant-based nutrients to produce the perfect mix of nutrients and buzz. "Our research and development team, lead by Dr. Noel Palmer, found that by pairing CBD with a high-quality source of protein, athletes can benefit from improved recovery and muscle growth," says chief scientist Graham Sorkin. "We realized that there are many otherwise healthy people who deal with inflammation and pain as part of their fitness training regimen."
Tea Time
A cup of tea can be both relaxing and stimulating, but when you add two and a half milligrams of THC to your mug, it's downright heavenly. For those looking for a classic cup of tea, Still Water's black tea with uplifting sativa is an excellent choice. Still Water also sells a green tea blended with a both sativa and indica, as well as caffeine-free mint paired with a mellow strain of indica. Best of all, you can't smell the marijuana in the blends, so if you wanted a calming cup, say, at the office in the afternoon, no one would be the wiser. And because the doses are so small, you won't end up too stoned to be productive.
Bonkers for Baked Goods
When one thinks of edibles, brownies and other baked goods usually come to mind. That's what you'll get at Sweet Grass Kitchen locations, but better! In the summer, they whip up single-serving key lime pies, in the fall you can enjoy tiny pumpkin pies, and year-round you can enjoy peanut butter and jelly cups, snickerdoodles and chocolate chip cookies. The secret to making a really good cannabis treat is the butter, and, as many bakers know, butter makes everything better. Each piece from this seven-year-old bakery contains a fair dose of 10 milligrams.