If nothing else, Cerasuolo is gorgeous. The cherry-colored rosé is a version of the Italian red wine Montepulciano d'Abruzzo. But Cerasuolo is more than just a pretty face: lighter, softer, and more refreshing than its fuller-bodied counterpart, it has long been treasured by the Abruzzese. And yet, Cerasuolo is only now being taken seriously — thanks, in part, to Marina Cvetic, wife of the late winemaker Gianni Masciarelli. Building upon the revolution started by her husband, Cvetic is redefining eastern Italian wine, and introducing the international market to an age-old product poised for a renaissance.

The Masciarellis are no strangers to stirring the pot. In 1984, Gianni was the first to overturn centuries of tradition by updating the methods of growing Montepulciano, the grape used to make Montepulciano d'Abruzzo, the "table wine" of the Abruzzo region. Friendlier, fruitier, less tannic and deeper in color than wines made with Sangiovese (the most prevalent Italian variety), Montepulciano's approachability had, in a way, prevented it from being seen as a world-class grape with great aging potential.
But six years after he first began making traditional Montepulciano d'Abruzzo, Gianni Masciarelli upgraded the traditional canopies used to grow the grapes, disposing with the French Guyot training system's unsightly concrete sticks. Wooden Guyot canes are not only gentler on the fields, they add aesthetic "harmony and beauty," according to Marina Cvetic. And in the most "talented vineyards," Masciarelli would spend 450 hours of work per hectare — three times as many as he would spend to make his original product — and age the juice in new French oak, a previously unheard of practice.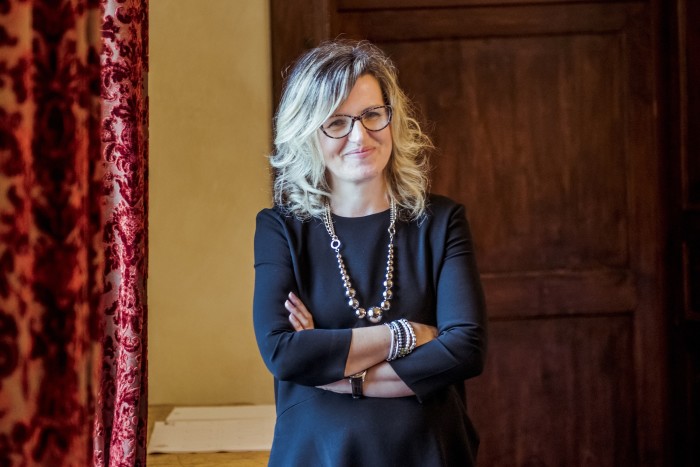 As inoffensive and even creative as Masciarelli's actions may seem today, they were thought of as absolutely insane at the time. "Nobody believed in him," Marina Cvetic recalls. "Even his family," she says of his working-class parents (who eventually came around). Cvetic isn't exaggerating in labeling Masciarelli as a "revolutionary" and "visionary" for the risks he took in innovating new production techniques.
The result of his experimentation was Villa Gemma Montepulciano d'Abruzzo, which eventually became Masciarelli's flagship wine, its "polar star," according to Cvetic. After the first batches had aged a decade or more, international wine critics such as Michel Bettane (of legendary French wine magazine La Revue du Vin de France) and Daniele Cernilli (editor of Italian wine publication Gambero Rosso) began singing the wine's praises – that is, after apologizing for not initially understanding just how special it was in the first place.
Gianni Masciarelli died unexpectedly in 2008, so it was Cvetic who took control of the company to see her pioneering husband's mission through. ("Vision can't have a deadline," she reasons.) But Cvetic believes it is the duty of each successive director of a company to update and build upon the preceding leader's work. "I am strongly convinced that every generation needs to add something personally," she says, explaining that while Gianni Masciarelli favored bigger, bolder wines, "I try to represent my personal character: I work more with balance, beauty, and harmony in the wine. My children can introduce a new way!"
Cvetic did create her own collection while Gianni was alive in the form of the Marina Cvetic line, which introduced Cabernet Sauvignon, Chardonnay and Trebbiano products in the early '90s. But one of her greatest interests since his death has been to elevate a wine that Gianni had already been making since 1986, just two years after Villa Gemma Montepulciano d'Abruzzo debuted: Villa Gemma Cerasuolo.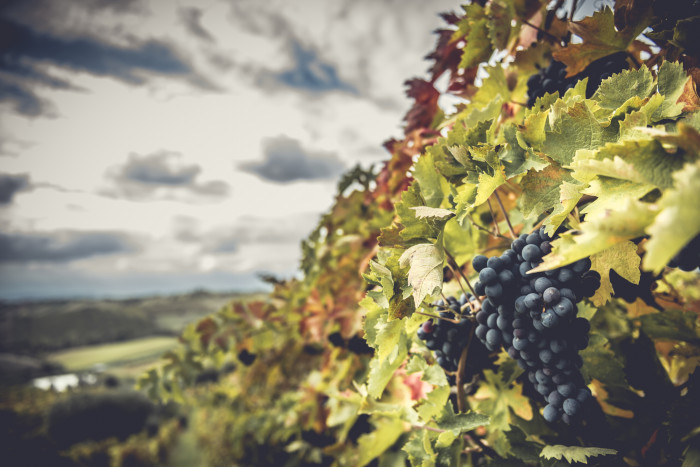 Cerasuolo is a traditional — but more nuanced — style of Montepulciano-based wine, which reflects Cvetic's greater interests in balanced and delicate flavor profiles as opposed to the intense stuff her husband preferred. Like many other Abruzzese, Gianni Masciarelli simply saw Cerasuolo as a rustic, thirst-quenching "snack" for old-school locals who drank the stuff from morning to evening during the summer months. Thus, he focused on producing it almost exclusively for the domestic market.
But Marina sees Cerasuolo as a "figlio incompreso": a misunderstood son. Unlike most people, she recognizes it as "serious rosé wine," a primary effort, not a secondary afterthought like some other rosés made from the saignée method (juice that bleeds off from red wine production). Cerasuolo has the freshness of a white wine but the depth, tannins and structure of a red. And while it still has some weight to it, it is lighter in body and can be enjoyed younger and colder than Montepulciano d'Abruzzo, making it incredibly versatile. It can be enjoyed just as easily at a business lunch, on a picnic or as an aperitif, and can be paired just as well with Italian staples such as pizza, salami, fish and cheese.
Now, in an era in which people are much less likely to commit to love, work or even a sit-down meal, Cvetic believes that the international market is finally ready for Cerasuolo. These turbulent times of fluid views, tastes and desires are much more focused on mindfulness and appreciating the here and now. And the easy-drinking, flexible Cerasuolo — like the outlook of today's youthful drinkers — "is about enjoying the moment," Cvetic explains.
Of course, freshness and accessibility aren't enough: quality, tradition, and a sustainable price are also required, or the moment can't be enjoyed in the first place. Thankfully, a glass of Cerasuolo offers all of this, which is why Cvetic has ramped up production of the wine in the past few years. Though Cerasuolo still only makes up about 2.4 percent of Masciarelli's annual production of more than 2.5 million bottles, the 60,000 that were produced last year is a significant increase from 45,000 just five years earlier.
Gianni may have started a revolution in the 1980s by introducing Italy to a higher-quality Montepulciano d'Abruzzo, but Marina Cvetic is updating his progressive use of the very same grape on an international level for the 21st century. As she puts it: "Masciarelli of today is Montepulciano d'Abruzzo. Masciarelli of the future is Cerasuolo."