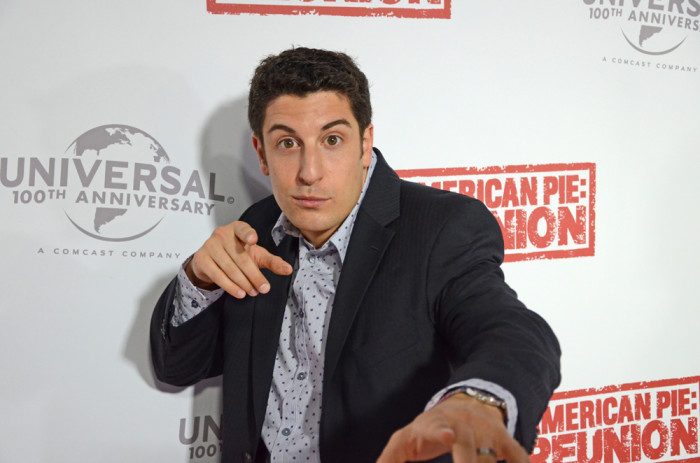 Many media outlets recently have attempted to peek behind the thin veil of secrecy surrounding powerful New York Times restaurant critic Pete Wells, from NPR's examination of his influence and emotional writing style to Thrillist's rollicking attempt to catch the anonymous reviewer in the act. But none have been so revealing as this in-depth New Yorker profile by writer Ian Parker, published in the magazine's latest issue, which delves into the critic's complicated relationships with the restaurants he covers, as well as his methods.

The article drops several hints about Wells's modus operandi, which, cobbled together, could make it easier for restaurant managers to identify this man of mystery in a crowded dining room. Beyond a single, widely available photograph of the guy — "in which he looks like a character actor available to play sardonic police sergeants," as Parker puts it — these clues provide the most easily accessible intelligence yet on a person with the power to make or break your restaurant.

Follow the clues, plucked straight from Parker's story, for your chance to spot Wells before it's too late:
1. He is not the first in his party to arrive.
Per Parker: "Wells had encouraged me to arrive just ahead of him, and to ask for the reservation for two, at nine-forty-five, under the randomly chosen name of Michael Patcher. There was half a chance that I'd be allowed to sit before he showed up. If so, then at least one aspect of the evening would have what Wells calls a 'civilian' texture, even if he was recognized. (As he put it, 'If we're very lucky, we might get a bad table.')"
2. He sometimes wears fake glasses.
"At times, he'll be unshaven, in frayed jeans; in Chelsea, he looked like a European poet—a gray wool suit over a zip-up sweater, a flat cap pulled low, nonprescription glasses." Later in the New Yorker piece, Parker reveals that Wells also packs a pair of legitimate reading glasses, and he'll switch between the two in order to better peruse a menu.
3. He orders a lot of food but very little alcohol.
"He ordered several plates of food; after hesitation, he asked for a glass of white wine…. He has begun to think of alcohol as calories that he can skip without being professionally lax."
4. He makes strange hand gestures.
"When Wells speaks, his fingers often flutter near his temples, as if he were a stage mentalist trying to focus."
5. He studies his food like a detective examines crime-scene evidence.
"When Wells eats, he looks like someone who's decoding a puzzle: there's frowning concentration, a poke around the salad."
6. The guy from American Pie could be sitting right next to him.
Perhaps one of the more surprising disclosures in the article involves a known dining companion of Wells: the actor Jason Biggs, star of the 1999 comedy American Pie and a guy who, according to the author, "cares enough about food to own a sous-vide oven." The article identifies Biggs as a member of Wells's party of eight one night at Señor Frog's, though the actor is never mentioned specifically by name in Wells's ensuing zero-star review of the debaucherous Times Square boîte.
It might seem out of character for a man with the self-described mission "to be the least interesting person in the room" to appear publicly with a familiar face like Biggs. Then again, maybe that's just part of Wells's strategy: to draw attention away from his own face. Either way, it's probably a good idea to put your staff on high alert the next time Biggs rolls into your restaurant with a big party in tow. Just to be safe.