Scottish craft beer juggernaut Brewdog has been working feverishly to get its first U.S. brewery built and operational. The company's social media feeds have kept dedicated fans in the loop about the forthcoming facility in Columbus, Ohio, and on August 4 (National IPA Day) the brewers made a huge announcement: The Brewdog USA Equity for Punks initiative, a Stateside offering of shares in the business, is here at last.

Brewdog has been raising money this way for years. In fact, the company currently holds the world record for equity crowdfunding at more than £26 million ($34 million). This is the first time that such a thing has been done in the U.S. craft beer market. Now it's possible for the average craft beer consumer to buy ownership shares in Brewdog's new U.S. business without dealing with the traditional trappings of Wall Street. The company has issued 1,052,632 shares at $47.50 each (with a minimum investment of two shares) to meet its goal of $50 million within six months, and it's right on track, according to this tweet:
Equity for Punks USA raises $1M in first 3 days!

Wall Street is dead. Long live BrewDog.https://t.co/LXHKzULRFk pic.twitter.com/jEe8Grb612

— BrewDog (@brewdog) August 8, 2016
So how did it all come together on the financial end? Brewdog CEO James Watt told us it was "pretty challenging and only made possible through the JOBS and Regulation A+ acts," two relatively new pieces of legislation. "We also had to get everything signed off from the SEC, so that took a bit of time. It's a new type of business model for small businesses, and we're really excited to be using this new opportunity, which hasn't been used much yet!"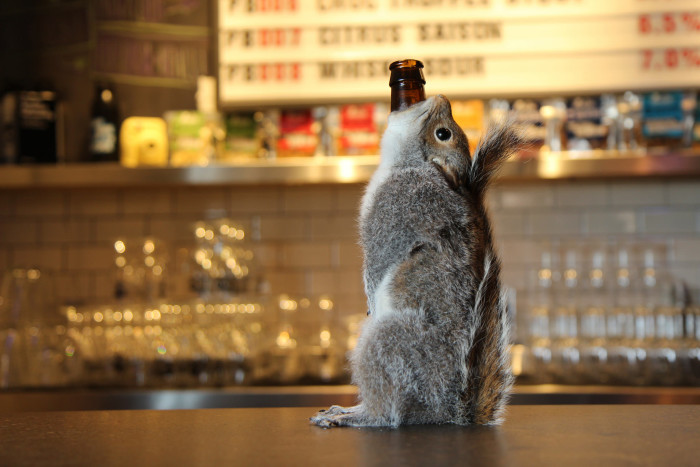 In addition to this being a potentially lucrative investment venture — with investors in the initial rounds of Brewdog's UK Equity for Punks seeing returns in the vicinity of 400 percent — there are also crowdfunding benefits beyond the share ownership. Why don't the brewers just use Kickstarter, you may ask? They can't. All equity transactions and responsibilities are regulated and overseen by the federal Securities and Exchange Commission. However, Brewdog's Bankroll platform does function for equity crowdfunding purposes and works in line with Regulation A+.
Technicalities aside, let's step back and consider the broader impact on the industry. There's enormous potential for this development to create some waves, particularly for those incensed by the constant flow of craft brewery acquisitions. For smaller operations that arrive at that critical point of growth at which the funding needed to get to the next level might have them considering buyout funding, this gives them an alternative option. Brewdog's trailblazing may serve as a template for other American craft brewers to delve into the world of micro-IPOs and other nontraditional funding sources, and in doing so, also strengthen the craft brewing community. Check out the big picture in the video below, and cheers to a bright, hoppy future.
Disclaimer: While writing this post, the author himself became a shareholder of Brewdog USA, Inc.