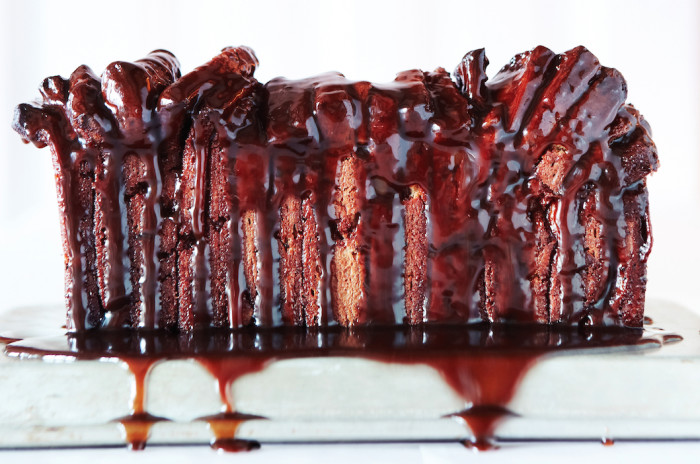 You know sexy when you see it, and so do we. Behold: a dozen of our hottest, stickiest recipes, specially curated for your culinary pleasure. Whether you're going for sweet or salty, spicy or savory or just plain hedonistic, there's something in here for your particular proclivity. And believe us: It's not all about looks. There's plenty of substance to be had as well.

Amsterdam's beloved cook, TV host and magazine editor Yvette Van Boven has a new book out that spotlights her favorite baked goods. Photographed to perfection (see above gem), Home Baked is the one book the home baker, blogger, Instagrammer and general culinary show-off should pick up right away. Hey, everyone wins, right? This cinnamon and caramel pull-apart bread is the sticky, gooey, sweet confection every brunch should end with.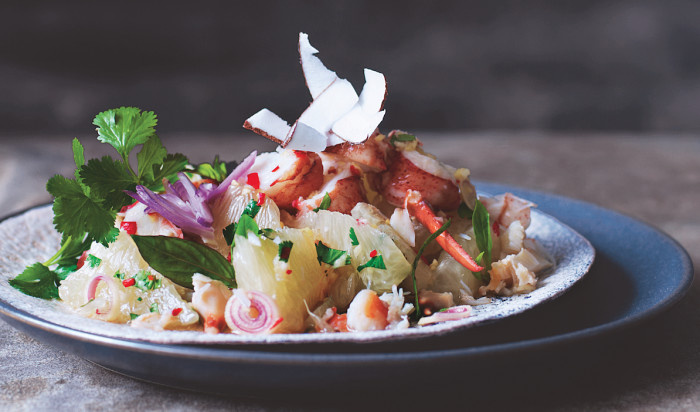 In Thailand, a variation of this salad minus the seafood is often served alongside curries, but in this instance I've added lobster and crab to make it substantial enough to be served as the hero. If lobster is hard to find or blows your budget, try using freshly cooked shrimp or grilled squid instead.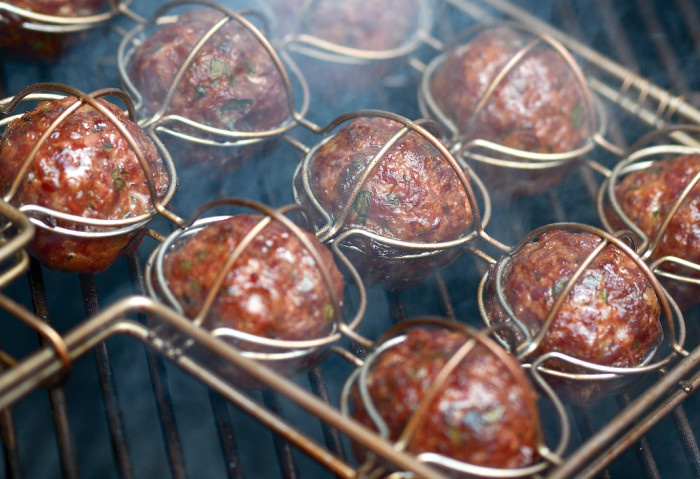 Perhaps you never thought of smoking meatballs. You haven't met Jonathan Nguyen, co-owner of Montreal's lively Le Boucan Smokehouse restaurant. (The name comes from the Franco-Caribbean word for smoke, which, incidentally, gave us the pirate term "buccaneer.") Nguyen takes his inspiration from Kansas City and Memphis but adds plenty of Quebec touches. "Our grandmothers cooked with apples and sweet spices like cinnamon and nutmeg, which we incorporate into our sauces and rubs," Nguyen says. The restaurant piles pulled pork and apple barbecue sauce onto its poutine. Even Quebec's homey meatballs (here enriched with buttermilk and energized with chipotle chilies) come smoked. Le Boucan serves them with maple syrup–inflected mustard barbecue sauce.
Cucharillas are pintxos served in spoons, often of the Chinese soupspoon variety. If you're lucky enough to have access to the incredible Taylor Bay scallops farmed on Cape Cod, I recommend using them and portioning three scallops per shell or spoon. Served nearly raw, the sweet scallops make a great match for salty jamón ibérico fat, and the sherry vinegar and soy lend some acidity to cut through both. Although the use of soy may seem incongruous, Asian ingredients are popular among chefs in the Basque Country, who consider them "muy moderno."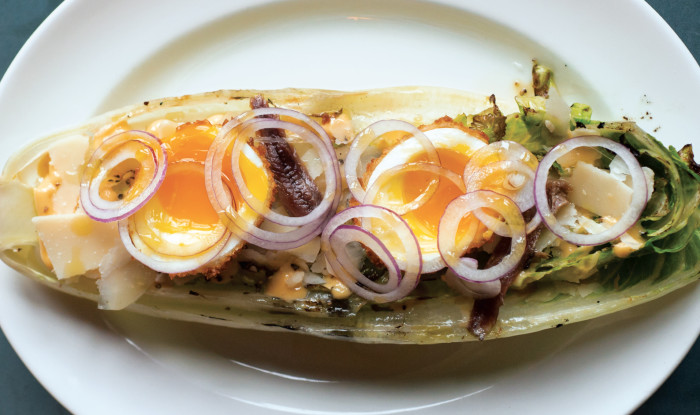 This is the Caesar salad of your dreams. It is packed with bold flavors and has lots of tasty crunch in every bite. You should always make a few extra eggs to make sure that you have enough with just the right degree of runniness when they're split open over the salads.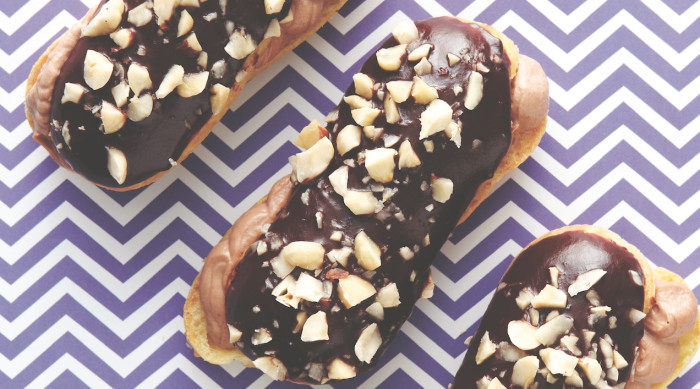 This simple, fluffy chocolate-hazelnut filling whips up easily and can be stored for up to a day in the refrigerator. Whisk it to thicken, if necessary, before filling your éclairs.
A fatty fish like salmon goes well with acidic ingredients, and here caramelized pineapple bolsters the lemon tang. This is gorgeous on its own as an appetizer or as part of a selection for a main dish.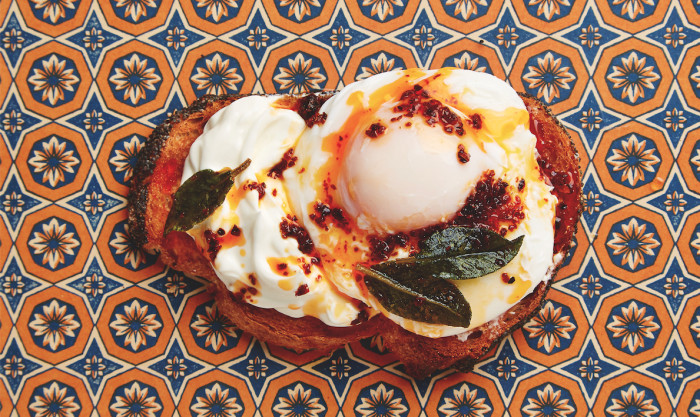 Turkish dried chili flakes are mild in heat but wonderfully fragrant. They keep for ages, so it's worth grabbing a bag for the larder any time you pass a Turkish deli.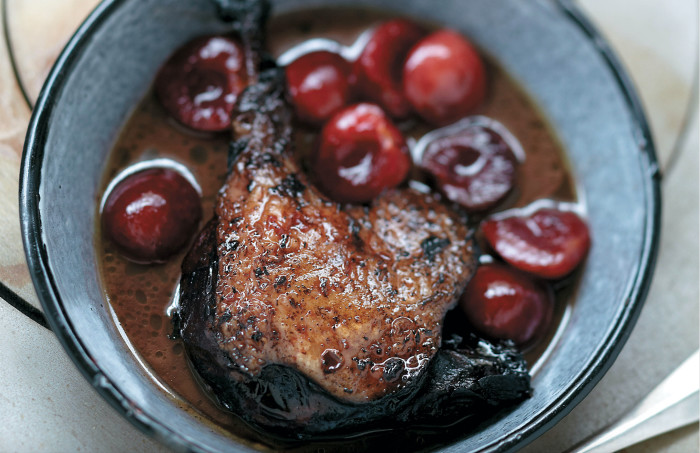 Val-d'Oise, directly north of Paris, is in the second tier of Île-de-France departments circling the city. Its rich land remains largely agricultural, but residential subdivision is on the rise. One victim is the town of Montmorency, just ten miles from Paris, where the cherries that bear its name are now grown in only a few orchards. Cultivation of the red sour Montmorency cherry is increasing elsewhere, however, as its high antioxidant level adds to its culinary appeal.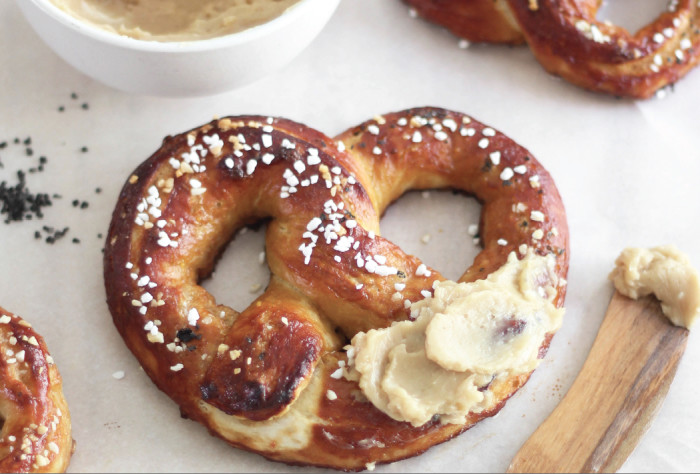 Nothing amplifies something sweet like a bit of salt, a concept dessert blogger Heather Baird knows very well. Her new cookbook, Sea Salt Sweet, is an ode to that savory, slightly crunchy moment in every perfectly balanced dessert that means you've done your job well. Soft, chewy homemade pretzels need nothing more than a thick schmear of sweet honey butter to achieve flavor nirvana.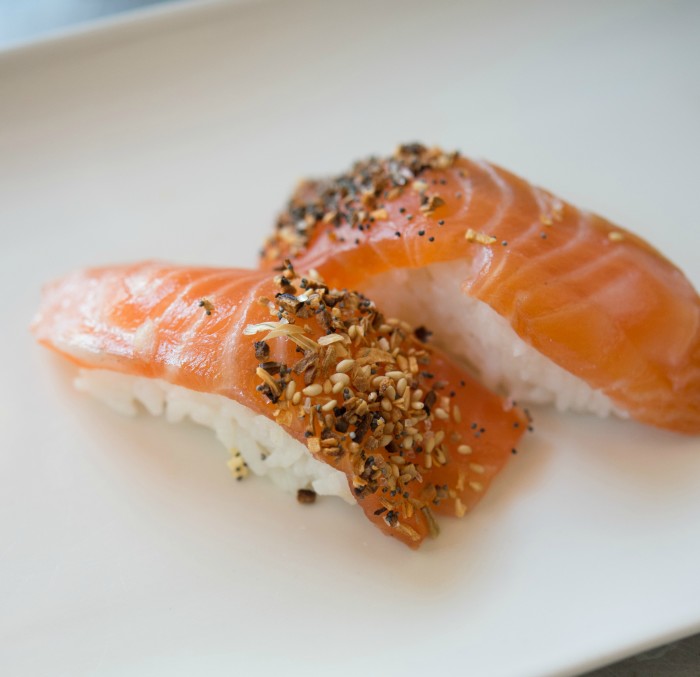 While my desire to eat with the utmost of authenticity was a great way to learn, it wasn't always very fun. Somewhere along the way, I realized that "fun" is just as important as "fine" when it comes to eating and even more so in cooking. With this in mind, I present the highly sacrilegious snack below, a tricked-out sushi-bar version of a bagel and lox.
Having been named to run the new restaurant in the Brooklyn Museum, Saul Bolton closed his popular flagship on Smith Street in Cobble Hill. He now gives museumgoers and others a taste of serious food in a cultural setting, a trend that is playing out all over the city. This recipe for "riches of the sea," featuring sea urchins and butter, yields a dish that's as rich as can be — and a shot of chili muscles in, too. Consider this a special-occasion dish, serving a small portion for each guest to start an intimate dinner party. It takes no more than 20 minutes, start to finish, so it's important to have all your ingredients ready.