Ice pops: Because it's hot out and everything tastes better on a stick.
With all due respect to the twin pops of our youths, sometimes smashing blackberries into Greek yogurt and freezing it in ice pop molds is the grown-up thing to do. Harnessing the delicious power of more sophisticated pairings like watermelon and parsley, avocado and lime and even beet and sour cream will result in some of the best treats on sticks you've ever had. Warning: Some of these are boozy. Double-check before setting up a stand and serving unsuspecting minors.
The slightly bitter flavor of Campari is a great counterpoint to the sweet innocence of cantaloupe. This is an adult ice pop, but if you can find a dock to dangle your feet over while you eat this, we recommend it: You'll feel like a kid again, albeit a very wise one.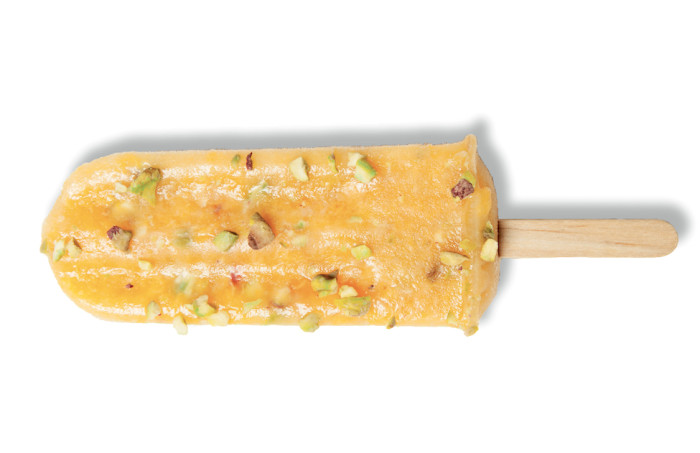 Apricots make deliciously velvety ice pops. Make them in midsummer before apricots vanish for the year again. Choose ones that are only very slightly soft and have a sweet aroma, as those are the tastiest. This combination has a Middle Eastern charm.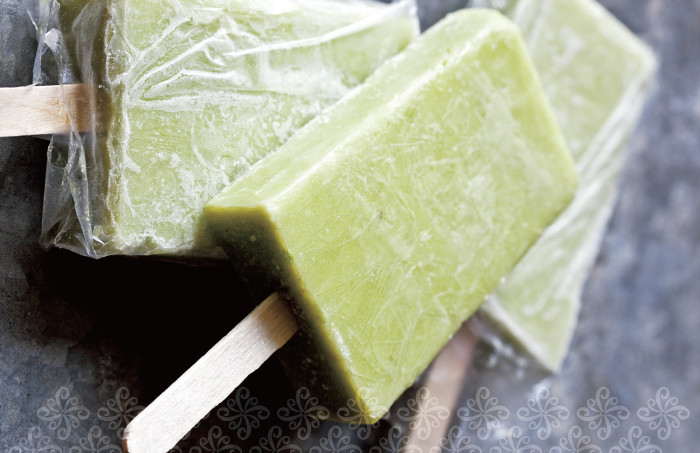 An avocado ice pop may sound unusual, but it's very tasty and has a luscious creamy texture without any dairy. The lime juice not only helps keep the pop green; it also enhances the flavor of the avocados.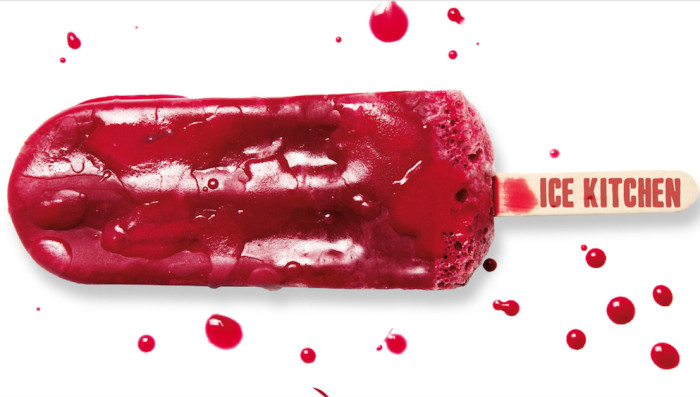 Be prepared for a pair of beautifully stained magenta lips after eating these Russian-inspired ice pops, which are full of health benefits. It's easiest to use fresh store-bought beet juice, but you can also make your own, of course. If you do, be sure to keep the skins on when you run them through the juicer, since that is where most of the nutrients reside.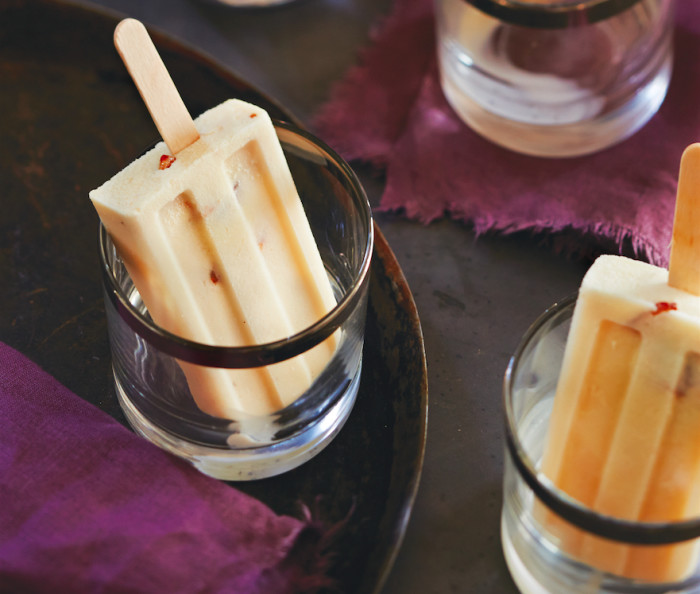 Steel City Pops in Birmingham makes a killer collection of gourmet pops. But owner Jim Watkins cracked the taste bud code on this one: Crisp bacon pieces add a smoky crunch to the sweet maple flavor of these babies. Three-ounce paper cups make great pop molds if you don't have plastic ones.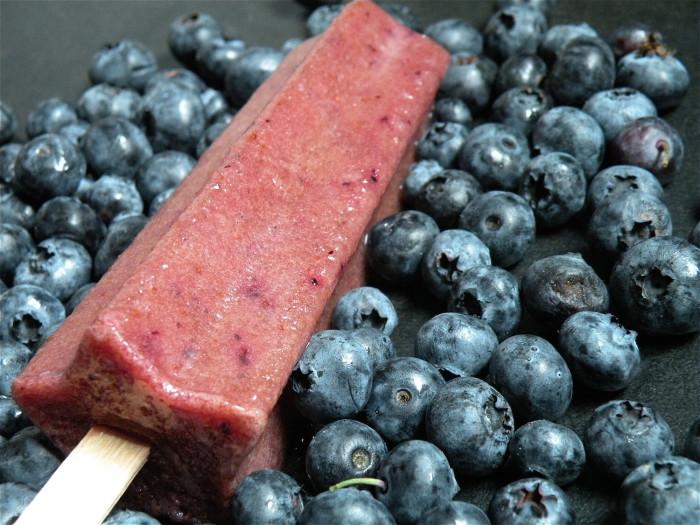 You might think that blueberry and basil seem like an unlikely couple, but you're in for a ridiculously delicious treat. The pops have a deep berry flavor, with a sweet hint of fragrant pepper from basil-infused simple syrup.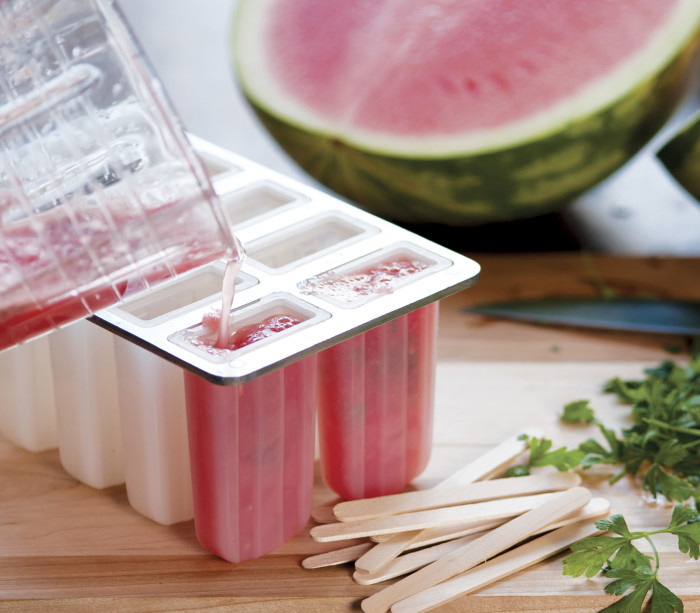 When Nathalie and Dave were kids in Miami, Nath's family had a potted parsley plant that she would secretely pinch bites from, like it was candy. She did this so often that the parsley suffered, and her mom, believing that the plant had become diseased, threw it out. Nath, still a staunch supporter of the herb, believes that parsley is a superlative palate cleanser and breath freshener (like mint) and deserves a larger role in the dessert world. Can this be its debut?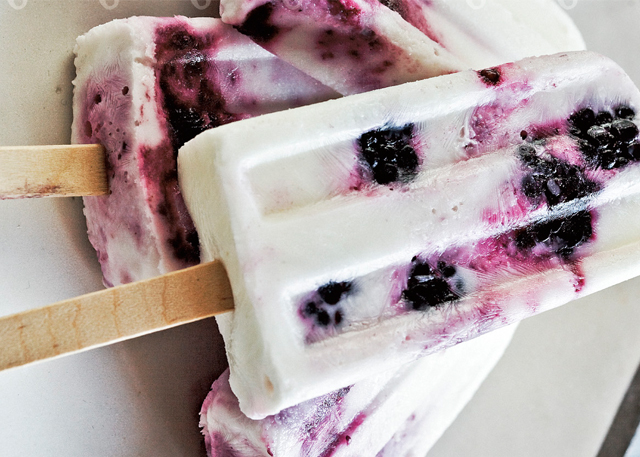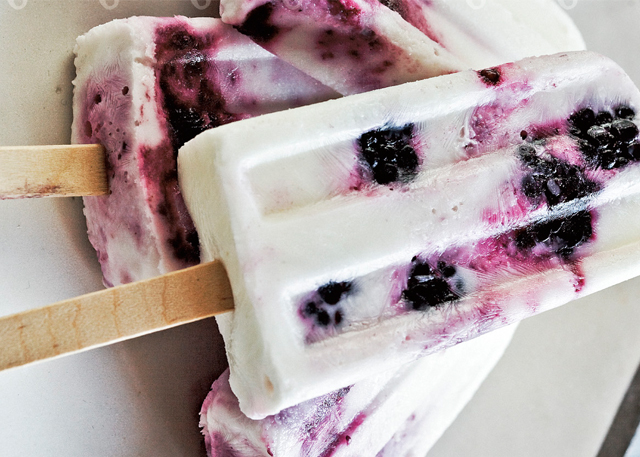 Thick, flavorful Greek yogurt provides a creamy consistency for this paleta, or Latin American ice pop, so you get a rich mouthfeel without any of the guilt. Added bonus: You get a hit of calcium, protein and healthy probiotics. The blackberry-yogurt combination is pretty classic, but feel free to substitute any other berry.