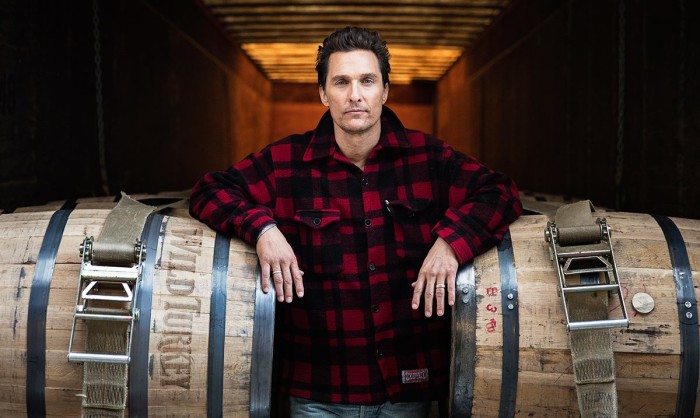 It's not enough to simply pay some celebrity spokesman to promote your whiskey brand anymore. Nowadays, it seems, you need a celebrity spokesman with creative control to promote your whiskey brand.

On Monday, the New York Times reported that famed actor Matthew McConaughey is the new creative director for Wild Turkey bourbon. McConaughey's role entails not only lending his handsome face to advertisements for the Kentucky-based whiskey label, but also writing, directing and even recording original music for those same ads. "I told them, 'I don't want to be just a face. I have ideas. I'm an idea man,'" McConaughey told the Times in a booze-fueled interview.

McConaughey isn't the first boldfaced name to be lured into the director's chair by a deep-pocketed whiskey producer. Last year, Anthony Bourdain, the host of CNN's Parts Unknown, was enlisted to create a new video series for the scotch brand the Balvenie. (Parts Unknown is produced by Food Republic parent company Zero Point Zero Production.) The partnership was particularly striking because of Bourdain's longstanding reputation for avoiding traditional endorsement deals.

For a veteran on-camera personality, the added incentive of creative freedom is surely more enticing than the typical paid-spokesmodel gig. It speaks directly to the artiste's raison d'être: "What I really want is to direct!" is a Hollywood cliché for a reason.

So you can safely bet that McConaughey won't be the last famous person to add the title of creative director to his CV. The question is, who's next?

Given his role in the 2003 film Lost in Translation (see the clip below), Bill Murray seems like a natural fit.