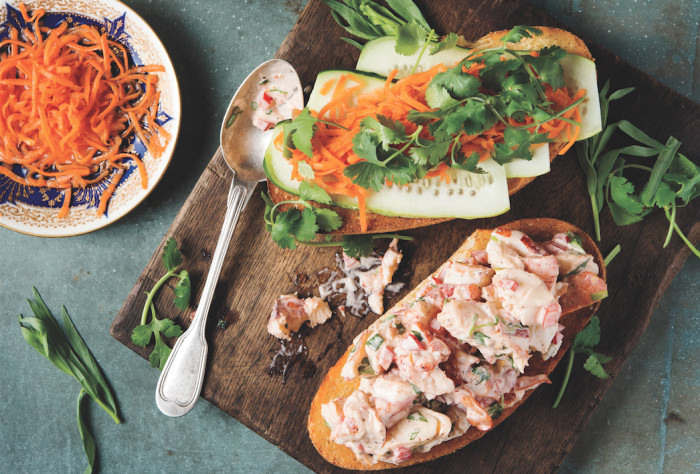 Welcome to peak heat season! Don't worry, we're still cooking plenty, just with minimal stove and oven time and lots of cold beer. Lighter fare like shellfish, salad, summer stone fruit and picnic-ready dishes that pack up nicely for the odd impromptu alfresco feast are on the menu, and the farmers' market has never served us better. Check out our 10 best recipes from the past month and get inspired to load that cooler full of goodies, round up a few pals and find somewhere great (with plenty of shade, of course) to enjoy the best of our Recipes section.

Ben has a special relationship with lobsters. For the first four years of his culinary career, he was responsible for cooking and breaking down anywhere from 30 to 80 lobsters a day. Even though he couldn't look at a lobster for a long, long time, he is still as obsessed with a lobster-packed lobster roll as anyone else — except that his has to have Num Pang's signature special blend of flavor and crunch. So we poach the lobster in a gingery court bouillon, then combine the cooked and spice-infused lobster with red bell peppers, Thai basil, scallion, and lemongrass, and top it with our Holy Trinity of Num Pang–ness — cilantro, cukes, chili mayo, and of course pickled carrots.

Iranians love all things sour: lemons, limes, pomegranate molasses, young plums and tamarind. I especially love tamarind because you can use it so well in savory cooking and balance it with sweetness to create something really delicious. In this recipe, I simply mix tamarind paste with honey to make a marinade that has lots of flavor without much effort. These shrimp are also great to skewer and are easy to cook on the barbecue.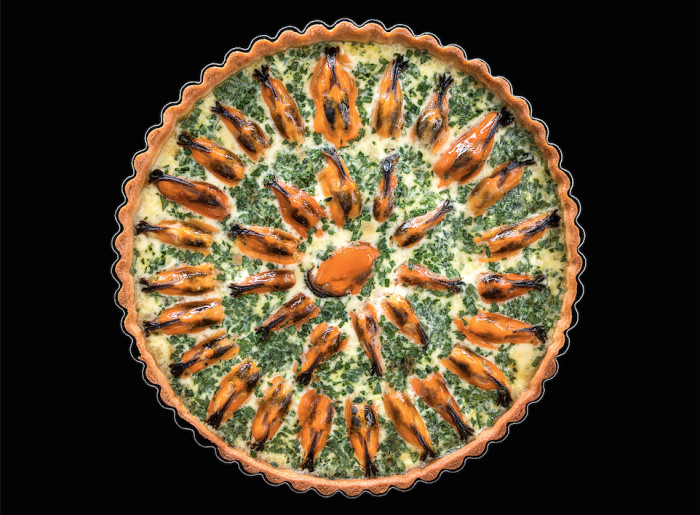 Nobody makes a sweet or savory tart like the French, which is why we're powering through this new book of recipes from Michelin-starred Paris chefs Frederic Anton and Christelle Brua. From seasonal fruit and rich chocolate to leafy greens, hearty fish and tender meat, there's a pastry shell for every filling you crave.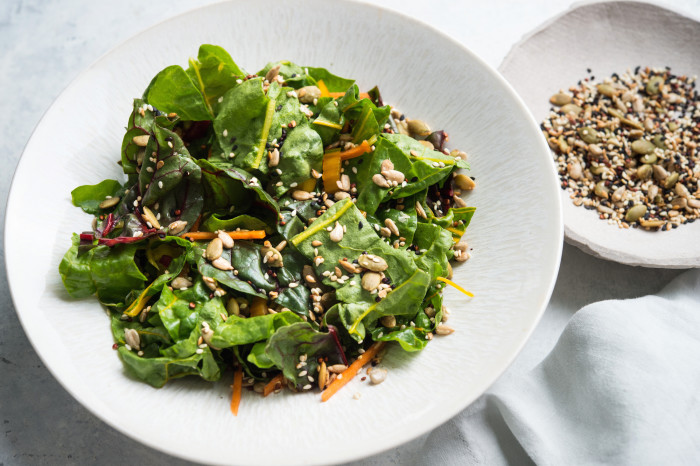 A salad is a terrible thing to waste. As a devotee of texture in all things edible, I see a bowl of tender green leaves without a crunchy or crispy topping as a missed opportunity. The three-dimensional topography of a salad just begs for additions my boyfriend's family so aptly calls "salad toys." Here are three to liven up your lettuce: A seed-and-grain mix, including uncooked quinoa, that gets a saltwater wash before a crunch-inducing oven bake; crispy shallots because they're the best thing on earth; and spicy, crunchy baked chickpeas that double as beer's perfect partner.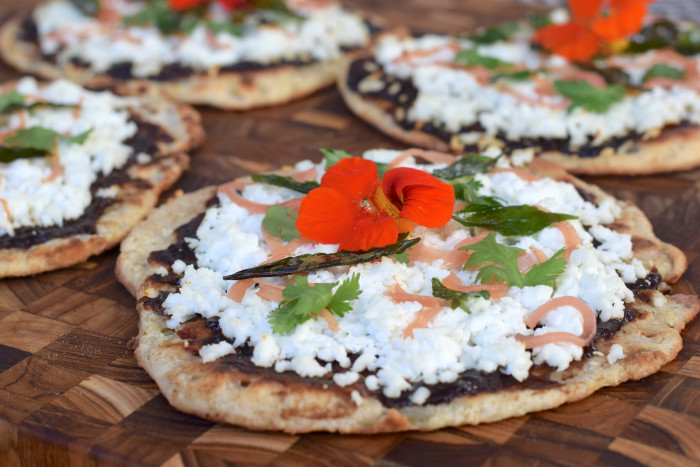 If you don't know what onion kulcha is, you're missing out, and it would be my pleasure to introduce you: Kulcha is a type of Indian/Pakistani flatbread, and the onion version is rolled out with chopped onions stuffed in the middle. They're usually cooked in a clay oven until golden brown. They're a little crispy, a lotta chewy and packed with delicious sweet and slightly charred onion flavor. You can eat them with curry or just slathered in butter/ghee, but bottom line is they're delicious.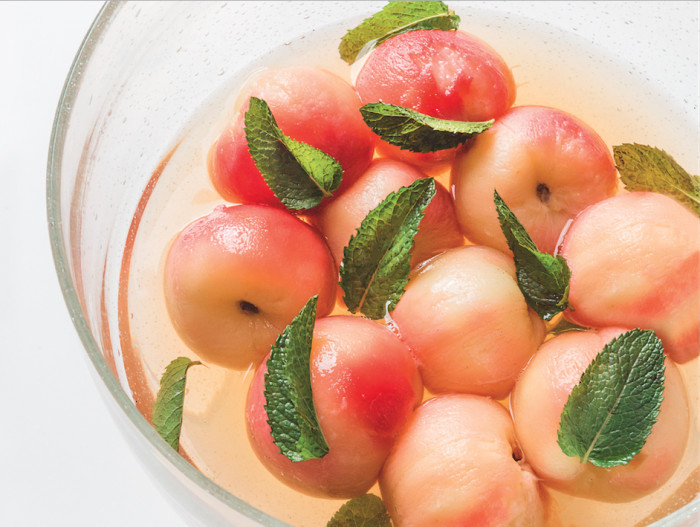 From three-Michelin-starred chef Gérald Passedat comes Flavors From the French Mediterranean, an ode to the bounty of the lush region he calls home. Enjoy 80 of Passedat's finest recipes, all easy enough for home cooks to pull off in their own kitchen. From the traditional French to the multiethnic, shellfish to root vegetables and bright, flavor-packed desserts, there's something in this tome for every lover of French cuisine.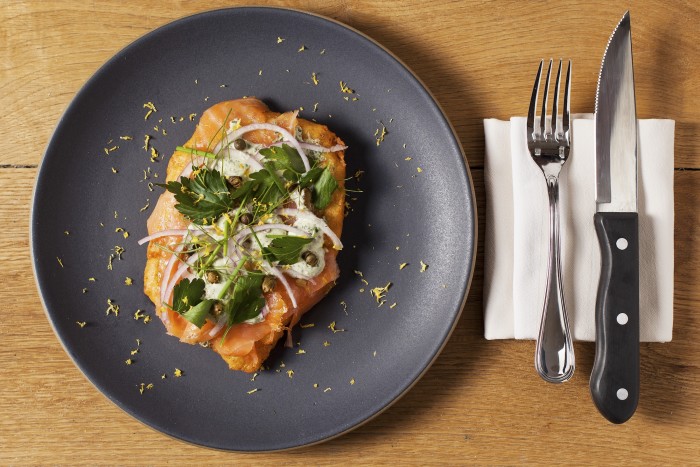 It is just what it sounds like: a savory version of the fried dough you've surely enjoyed at fairs and festivals, topped with any combination of ingredients you deem craveable. We borrowed chef Tim Cushman's fry bread recipe — a best-seller on the menu at Covina in New York City — so you can experience the crisp, wholly satisfying magic at home. Pair smoked salmon with tangy homemade kefir ranch and chives for a refined take on this rustic dish.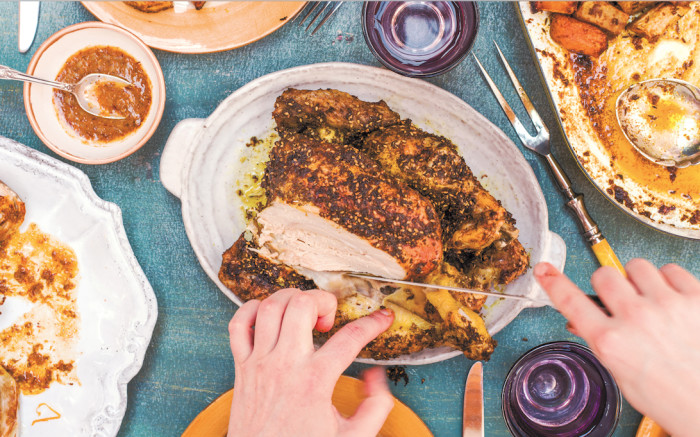 Roast chicken is the ultimate comfort food, and I have been known to conjure up many different versions over the years. While I love a classic salt- and pepper-seasoned bird, I'm pretty adventurous and unafraid of throwing the contents of my spice racks and pantry at a chicken to liven it up when the mood suits. Za'atar is a staple spice blend in my house — it's so versatile, it goes with everything, and the fragrance of citrus zest really lifts this flavorsome dish. Try it: It's a winner. And don't waste the leftover fruits — juice them and add water and sugar to sweeten for a refreshing drink.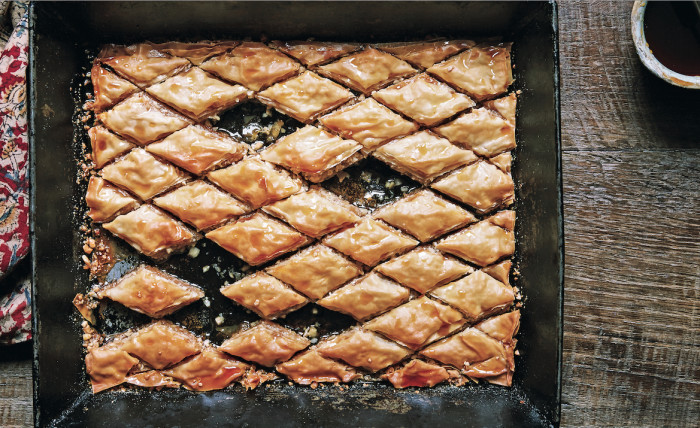 Crisp, flaky pastry leaves, crunchy cashews and almonds, sticky honey and the zingy blend of tea, fresh ginger, cloves and cardamom — this Asian twist on the famous Mediterranean pastry is easy to make and tastes sumptuous. It's great with a cup of mint tea in the afternoon.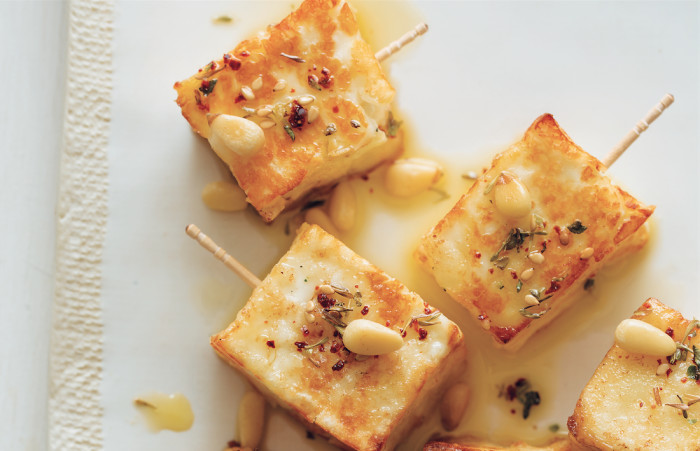 This cheese is described in my well-worn copy of Murray's Cheese Book as "a rubbery little block, off white and tightly wrapped in Cryovac, not usually what we'd associate with fine cheese. But in the proper application, haloumi is irreplaceable." The following recipe is, I'd argue, the "proper application." The version most readily found at many cheese counters is usually enjoyed pan-fried or grilled. Hot off the grill or pan, the outside is firm and crunchy and the inside irresistibly soft and runny. As it cools, the inside turns "squeaky." I like it with a simple topping of an intensely fruity olive oil and some lemon juice, zipped up with a teaspoon or two of za'atar, the Middle Eastern spice blend of sumac, thyme, and sesame seeds. A more traditional embellishment is a drizzle of olive oil and a sprinkling of toasted pignoli. In the following versions, I describe how to cook the cheese plain, coated with flour, or coated with panko crumbs. Each is delicious. The haloumi is best when soaked in cold water for at least 1 hour or overnight before using.