"I just can't do 'Entrée, plat, dessert' anymore," my Parisian friend says as we're deciding where to go for dinner on a recent night in his city. He's not alone in his preference for casual wine bars offering shareable plates, as opposed to the more regimented starter, main course, dessert routine you'll find at most Parisian restaurants. Thanks to the bistronomie movement in Paris, which saw young chefs applying serious technique and creativity in fun, low-key settings that emphasize natural wine, there's no longer any need for outstanding dining to be a formal affair.

Instead of booking all your meals at elaborate tasting-menu restaurants or Michelin-starred places with white tablecloths, let loose a bit at one of Paris's many excellent bar-a-vins (wine bars), where the food is seasonally oriented, attractively plated and often quite ambitious. Or, check out the caves-a-vins, effectively wine shops that also have a few seats available; you simply pay a small corkage fee to enjoy a bottle in house, often alongside very tasty snacks. At these more casual spots, you may not have a sommelier wearing a suit and using a white cloth as he pours your wine. But your server is very likely to be passionate about the wine list and certainly able to steer you toward an exciting biodynamic Chenin Blanc you've never tried, or an appellation or grape you didn't know existed, or just a fantastic Beaujolais that's drinking really well right now.

For nearly all of these popular spots, reservations are recommended — some of them do full dinner service — and can be made by calling the restaurant a few days ahead of time, or in some cases through its website.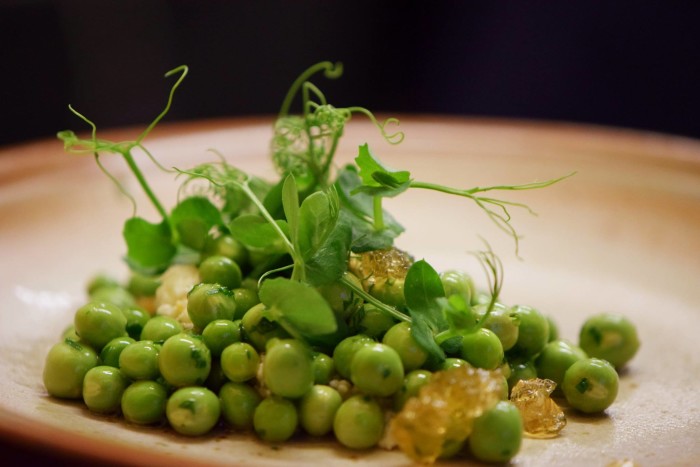 Au Passage
You'll feel right at home at this cozy and romantic restaurant, where smartly dressed groups of people from all over the world mill around outside waiting for the 9:30 p.m. seating, for which no reservations are accepted. Feel free to show up alone and wait for a seat at the bar, where the friendly owner will tell you all about the wines. The impressive, beautifully presented small plates here, which the ambitious, young chef David Kjellstenius rotates on an almost daily basis, are perfect for nibbling while relaxing with friends or just taking in the lively atmosphere. Finish with a cheese plate, featuring freshly sliced young Comté, and pair it with a glass of oxidized Rancio Sec, a specialty from the Roussillon in southern France.1 bis, Passage Saint-Sébastien; +33 01 85 15 23 13; restaurant-aupassage.fr
Le 6 Paul Bert
Locals in the restaurant industry and tourists in the know love the casual atmosphere, the classic French food and the eclectic wine program at mainstay Bistrot Paul Bert in the 11th arrondissement. Down the block is the newer, edgier Le 6 Paul Bert, which opened in 2014, offering more updated bistronomie-style small plates, and also great wine. Gather here with friends to snack on inventive small plates, and wash it all down with a Bandol rosé, a funky natural wine or an earthy Beaujolais — or splurge on a 1er Cru Burgundy or an aged Bordeaux from a great vintage. Closed Sunday and Monday. 6, rue Paul Bert; +33 1 43 79 14 32; facebook.com/Le-6-Paul-Bert
Clamato
Here's another spot on everybody's lips, locals and visitors alike. As you may suspect from the name, seafood and shellfish are featured at this casual restaurant, which does have a bar for solo diners. Wines here are a refreshing change of pace, offering not only French bottles, but also unlikely choices like Macedonian rosé or Georgian amphora-aged orange wine. If you're not sure what you're looking for, let the server suggest something light, bright, and white to go with your seafood dish, and you'll be happy. Clamato doesn't accept reservations and it's always busy, but fortunately you can put your name down and then walk over to Septime Cave (see below) to wait. 80, rue de Charonne; +33 01 43 72 74 53; septime-charonne.fr
Clown Bar
The team behind Saturnes, a tasting-menu restaurant known for its sulfur-free wine list, has brought its culinary chops to a more casual setting with Le Clown Bar. Dinner reservations book up in advance, but you shouldn't have trouble walking in at lunchtime. Compared to some of Paris's equivalent offerings, Clown Bar is slightly more expensive — glasses of wine are a euro or two more than other places, and individual plates run up to 31€. But it's definitely worth trying, as the food is tasty, the natural wines are excellent and it's also a spot to see and be seen. 114, rue Amelot; +33 01 43 55 87 35; clown-bar-paris.fr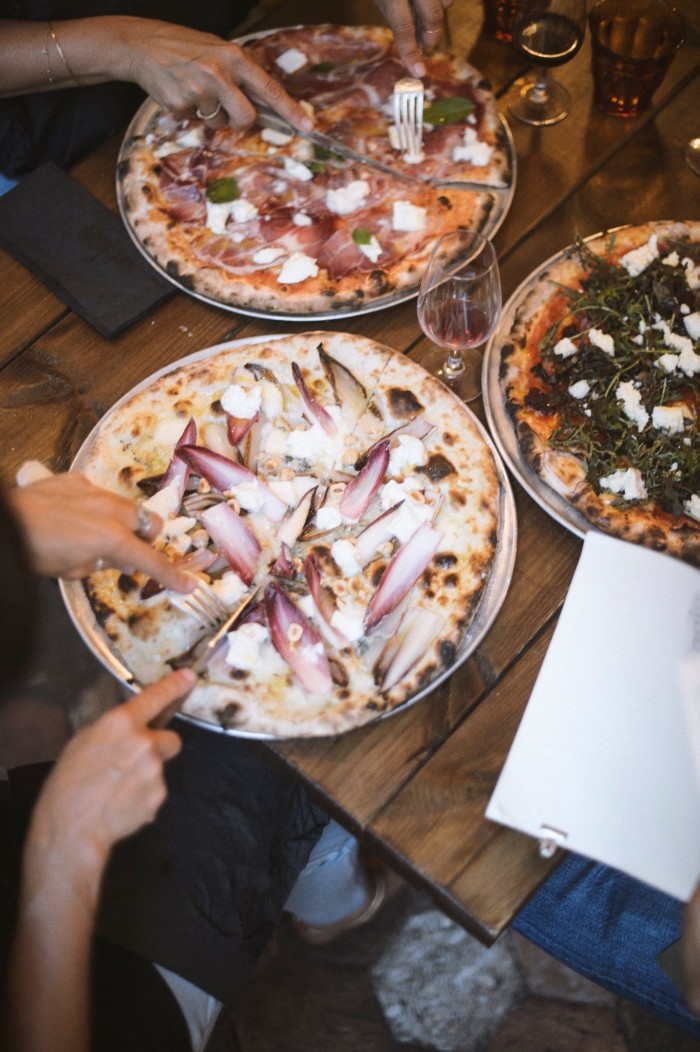 Faggio 
This is the hip, new spot in Pigalle that everybody in Paris is trying to get to right now. It offers wood oven–fired pizza, fresh antipasti dishes and natural wines in a brightly lit space with exposed brick walls. There are a few bar seats right in front of the kitchen, where you can dine solo while sipping on a glass of skin-contact orange wine, while observing the cooks layering slices of Prince de Paris ham and mozzarella onto freshly stretched dough made from Italian flour. Closed Tuesday and Wednesday. 72, rue de Rochechouart; +33 01 40 37 44 02; faggio.fr
Frenchie Bar-a-vins
If you're hoping to sample chef Greg Marchand's acclaimed cooking but don't feel up to a lengthy tasting menu, then opt for Frenchie's more casual, but equally atmospheric and gastronomically ambitious wine bar, on the same charming block as the restaurant. Beyond the expected small plates for sharing, enjoy larger portions of pasta and fish, as well as meat and shellfish dishes. Wine here runs the gamut, but sommelier Aurélien Massé is a specialist in the Rhone Valley, so you may want to delve into a bottle of Hermitage — after all, it's so much more affordable in France. The cheese on offer here is from the U.K., where Marchand once worked for Jamie Oliver, and where another location of Frenchie recently opened (in London). But just to make sure people know where they are, there are French classics like white asparagus with morels, housemade pork rillettes, and the iconic dessert tarte tatin. 6, rue de Nil; +33 01 40 39 96 19; frenchie-restaurant.com
Gare Au Gorille
One of the latest additions to Paris's neobistro world, which offers serious, seasonally inflected and producer-focused dishes in a casual setting, is this cozy gem of a restaurant with a great natural wine list in the 17th arrondissement. Chef Marc Cordonnier worked under established chef Alain Passard and was also sous to Bertrand Grébaut at Septime, so expect talent to manifest on your plates. Closed Sunday and Monday. 68, rue des Dames; +33 1 42 94 24 02; facebook.com/pages/Gare-Au-Gorille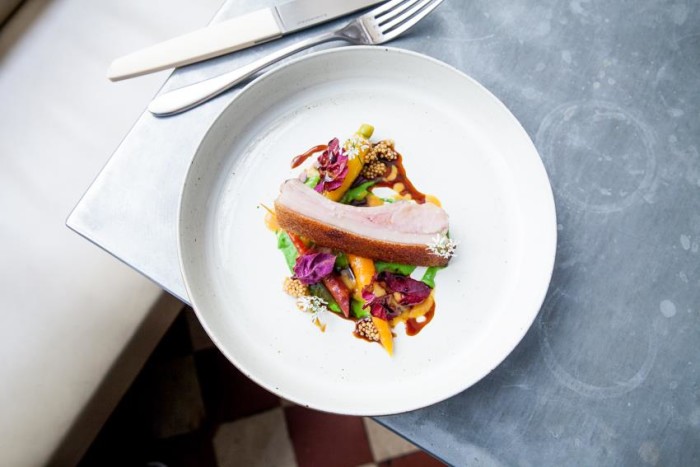 Glou
This chic Marais bar-a-vins is oh-so-au-courant with its creative and seasonal small plates, natural wine, and helpful servers in a casual setting. Come with a friend or reserve a table for a group. If you feel only peckish, the pâtés and small plates will be ideal, or you can order one of the plates for "grande faim" (big hunger) and delve into a solid cut of meat, pasta, or seafood. 101, rue Vieille du Temple; +33 01 42 74 44 32;  glou-resto.com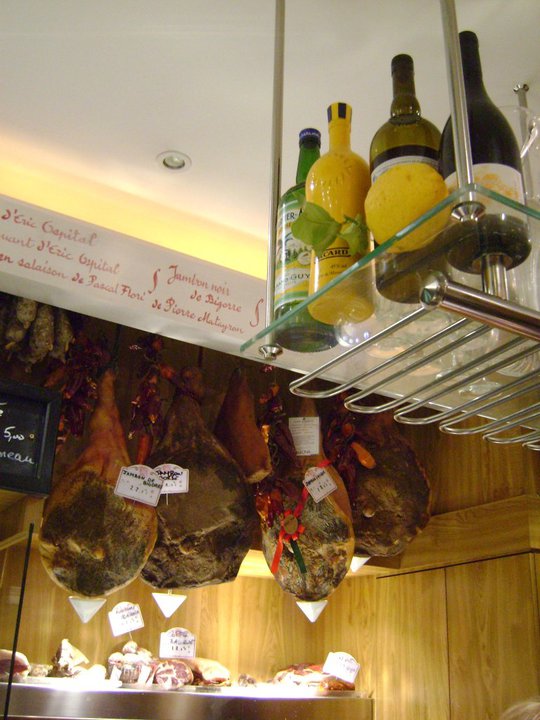 L'avant Comptoir
Located in Odeon, this is the tiny, standing-room-only bar from Yves Cambdeborde, whose bistro Le Comptoir du Relais books up months in advance. ("L'avant" means before, so supposedly you would come here for your aperitif before having a proper meal at the more serious restaurant.) L'avant Comptoir can become kind of a madhouse when it's packed wall to wall with the ravenous and thirsty hordes, who pile in here day and night to refill their glasses and dig into the slabs of butter and bowls of cornichons awaiting on the bar. The goal isn't just to have great wine; it's to fall into spontaneous conversation with an interesting stranger. 3, carrefour de l'Odéon; +33 1 44 27 07 97; facebook.com/avantcomptoirofficiel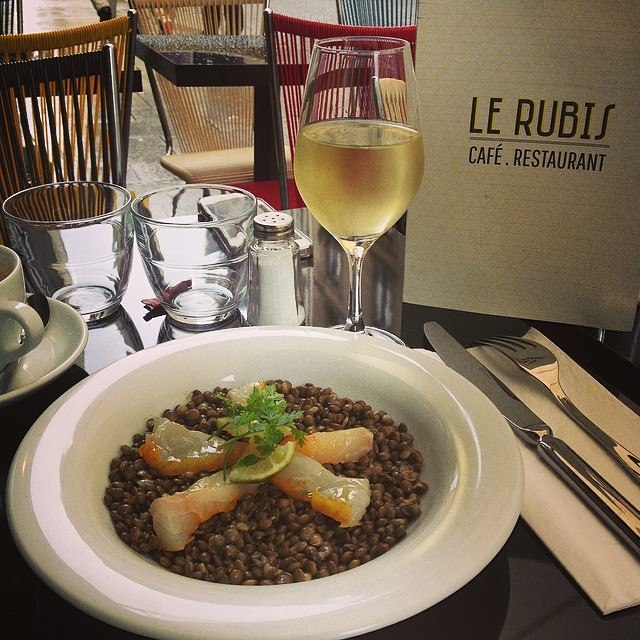 Le Rubis
With a lovely, bright and cheerful interior and tall windows looking out onto a quiet, cobblestone street in the Marais, Le Rubis is the epitome of welcoming and unpretentious. By day, it couldn't be a more perfect choice for a long, relaxed lunch with a friend. At night, Le Rubis becomes a wine bar with snacks only, ideal for that quintessential French institution, the aperitif. You won't find a lot of tourists here — it's a favorite among locals who appreciate its reliably fresh pasta dishes, salads, and cheeses, as well as the friendly service and selection of fun natural wines. Start off with a bubbly pétillant-naturel to whet your appetite before delving into some eggs mayo. Closed Sunday and Monday. 14, Rue Leopold Bellan; +33 9 84 39 42 49; facebook.com/lerubiscaferestaurant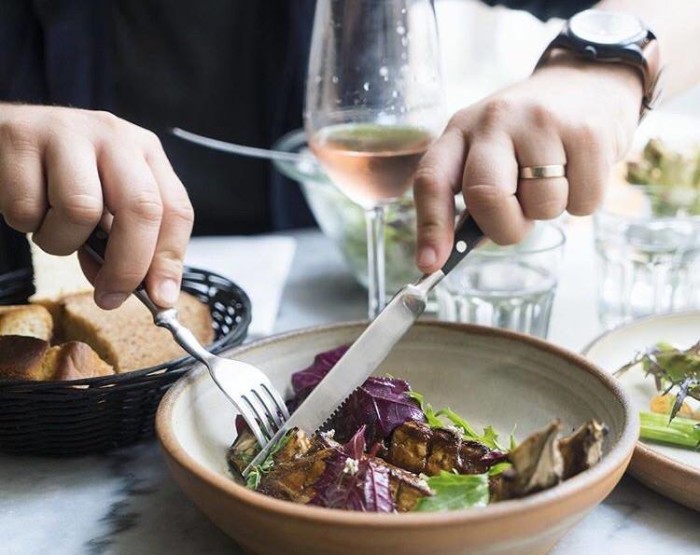 Le Mary Celeste
From the owners of the beloved Marais cocktail bar Candelaria and the dive bar Glass in Pigalle, this tapas bar is perfect for a casual get-together any night of the week — though don't expect to have a quiet conversation, as the music can get quite loud. Come here for the wine, the long, wooden curved bar, the Asian-inspired small plates, and the wild oysters, and also for the cocktails — Le Mary Celeste forms part of a small but growing scene in Paris that attempts serious mixology. If you sit downstairs, you can watch the chef preparing rustic dishes like quail or French classics like beef tartare. Vegetarians will be happy here as well — there are many vegetable-focused dishes. The deviled eggs are a must. Reservations can be made only for the 7:30 p.m. seating. 1, rue Commines; +33 9 80 72 98 83; lemaryceleste.com
Septime Cave
With limited seating and the word "apero" proudly displayed on the window, Septime Cave — the casual spinoff from Septime's young, Michelin-starred chef, Bertrand Grébaut — can get very crowded, especially on Sunday nights, when it's one of the few wine bars open in Paris. The attraction at this caves-a-vin is that you can grab an excellent bottle of natural wine and open it there for a small corkage fee, or sip from the by-the-glass offerings for around 6.50€. Definitely sample the exceptional boquerones here. Septime Cave is an ideal place to pass time while you're waiting for your table at Clamato, located around the corner. 3 rue Basfroi; +33 01 43 67 14 87; septime-charonne.fr
Le Verre Volé + Verre Volé Sur Mer
Located on the same street, right near the Canal St-Martin, are the two Verre Volé locations. Verre Volé, which serves lunch and dinner every day, is one of Paris's oldest natural-wine establishments, and while it's technically a caves-a-manger, the food is quite serious, and you should arrive hungry. Definitely finish your meal with the 7€ cheese plate. Sunday nights are kind of "industry hangout" nights at Verre Volé, which means it can get rowdy (in a fun way). Nearby, at Verre Volé Sur Mer, the wine list is a bit slimmer, but the wild-harvested oysters are a knockout (warning: they aren't cheap) and other dishes like octopus and ceviche are perfect on warm nights alongside a glass of Muscadet. Multiple locations; leverrevole.fr