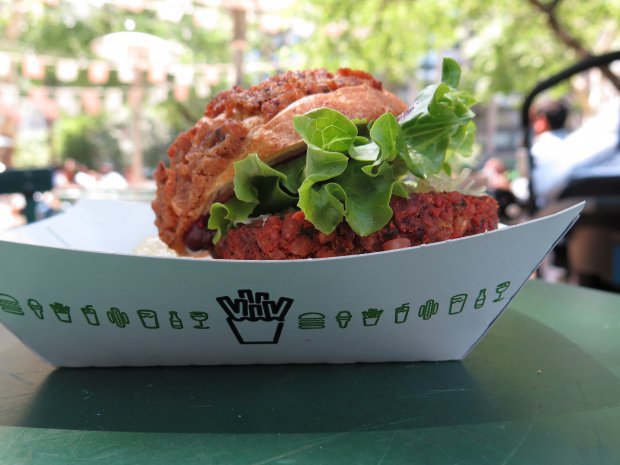 There's no easy way around it: Food waste is a pressing global issue that needs proactive solutions.
Thankfully, corporations, influencers in the food industry and product designers are making it easier for individuals to cut the amount of edible food thrown away and maximize the utility of organic scraps. Here are five ways we're making progress on this preventable problem.
Renowned chef and activist Dan Barber served up a different kind of burger at Danny Meyer's legendary Shake Shack in New York City last summer. Along with Shake Shack's culinary director, Mark Rosati, Barber created a patty from leftover juicing pulp, ketchup from beets deemed too ugly to sell, and day-old bread from the city's beloved Balthazar and dubbed it the WastED burger (the ED stands for "education"). By using cast-off bits to re-create one of New York's favorite treats, Barber brought home the point that anything salvageable can and should be upcycled.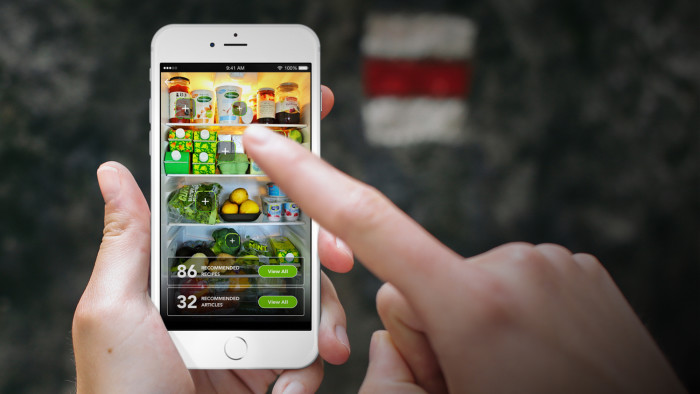 Former White House chef and senior nutrition policy advisor Sam Kass teamed up with Silicon Valley–based development company Innit to launch an app that lets your refrigerator recognize its own contents and helps you use them strategically based on ingredient freshness. "We're using spectrometer technology on a molecular level — there are a lot of different data points we're putting together to track and monitor the quality of food in your fridge," says Kass. Say farewell to that which lurks in the back of your crisper drawer.
Back in May, Atlanta-based chef Steven Satterfield joined chef, TV personality and activist Tom Colicchio in addressing Congress to discuss the growing problem of food waste in America — estimated to be a $200 billion scourge on our economy. Pointing out that if chefs wasted as much food as most Americans do they'd be out of business, Satterfield and Colicchio initiated conversations with politicians about expiration dates, poverty and hunger, and lobbied for a bill that seeks to make progress on preventable issues.
Colombian designers Adrián Pérez and Mauricio Carvajal created a prototype of a coffeemaker that grows fresh mushrooms from spent grounds. The model nourishes mushroom spores with coffee grounds (the pH of which is comparable to normal soil/decomposing organic material) and provides vents for oxygen flow and humidity dispersal. If you're already combating waste by making coffee at home and taking it with you instead of buying coffee in a paper cup, take it one step further, multitask and toss those shrooms on a homemade pizza!
Last summer, United Airlines tested a combination of regular jet fuel and biofuel made from animal fat and farm waste during a flight from Los Angeles to San Francisco and invested $30 million into Fulcrum BioEnergy, a producer of airplane biofuels. The flight went great, and United spent less than $1 per gallon as opposed to the $2.11 it was paying for 100 percent jet fuel.