If you're one of those rare people who doesn't relish a hot, stretchy mozzarella stick, allow us to show you the door. The rest of you, come on in and get your hands on the best fried cheese recipes Food Republic has to offer. We've got a grown-up version of that classic party snack, as well as all manner of stuffed, breaded and fried goodness. Heck, we've even got two salads starring fried cheese, so leave your excuses behind and pick up an extra napkin — you're going to need it.

By using freshly ground corn tortillas as breadcrumbs, you get an exterior that's reminiscent of the freshly made tortilla chips at your favorite taqueria, but also something that's not too far off the original Italian breadcrumb-coated version. I use Oaxacan cheese, which is a fresh Mexican mozzarella-style string cheese that's perfect for this. It's one of the stretchiest cheeses you'll find.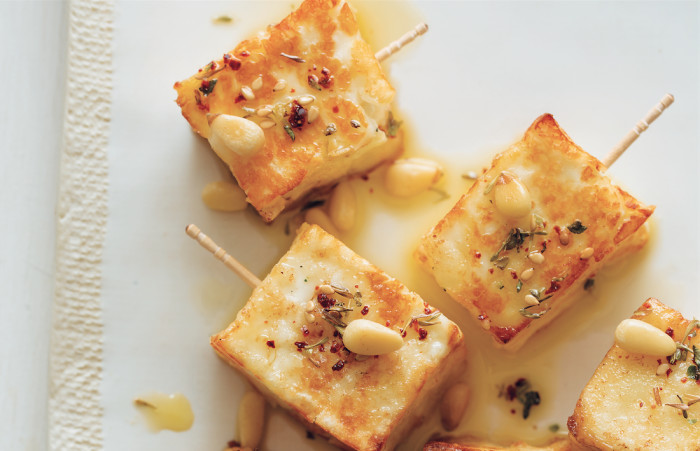 This cheese is described in my well-worn copy of Murray's Cheese Book as "a rubbery little block, off white and tightly wrapped in Cryovac, not usually what we'd associate with fine cheese. But in the proper application, haloumi is irreplaceable." The following recipe is, I'd argue, the "proper application." The version most readily found at many cheese counters is usually enjoyed pan-fried or grilled. Hot off the grill or pan, the outside is firm and crunchy and the inside irresistibly soft and runny. As it cools, the inside turns "squeaky." I like it with a simple topping of an intensely fruity olive oil and some lemon juice, zipped up with a teaspoon or two of za'atar, the Middle Eastern spice blend of sumac, thyme, and sesame seeds. A more traditional embellishment is a drizzle of olive oil and a sprinkling of toasted pignoli. In the following versions, I describe how to cook the cheese plain, coated with flour, or coated with panko crumbs. Each is delicious. The haloumi is best when soaked in cold water for at least one hour or overnight before using.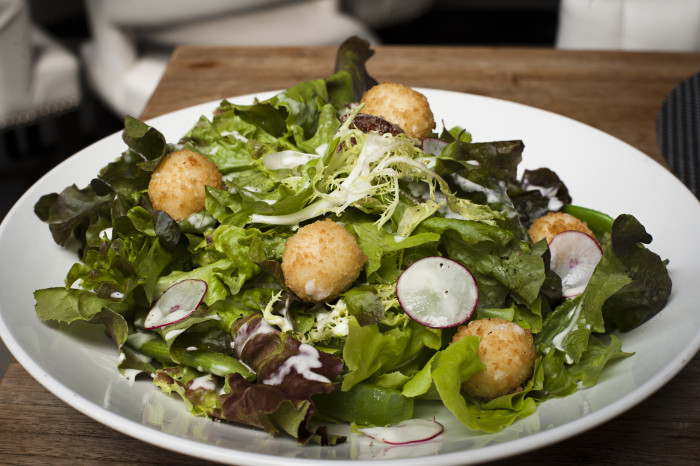 Warm goat cheese is definitely something to love. When pierced with a fork, fried goat cheese nuggets melt over greens and mingle with dressing. It's astounding. Plus, its pronounced "goaty" flavor is mellowed by a quick fry. It's a perfect pairing for peppery radish slices and sweet spring snap pea pods.
You know the smell instantly when it hits you: ballpark garlic fries. Hell, you can smell them from the parking lot. And no matter what, they always smell so damn good. But let's get real — they never quite taste as good as they smell. The solution? Well, we need to kick things up a notch. Warning: The following recipe is for serious garlic lovers. We're going to roast some whole cloves of garlic, wrap them in a cheesy garlic dough, and then deep-fry them. It's some serious garlic-on-garlic action that will play out on your taste buds. And if you're not prepared, there will be casualties. But we think you're ready.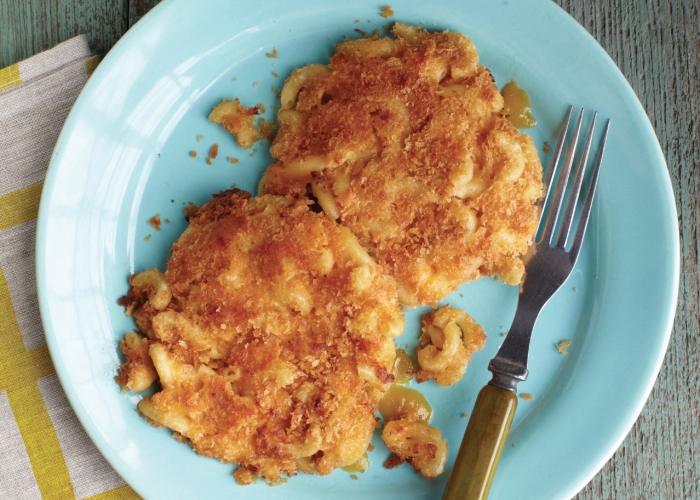 Fried mac and cheese was yummy, but it's hard to get much cheesy flavor into fried mac balls — they need a lot of other stuff to bind them so they don't fall apart in the deep-fryer. However, mac and cheese pancakes (or Mac-Cakes, as we call them) are actually delicious!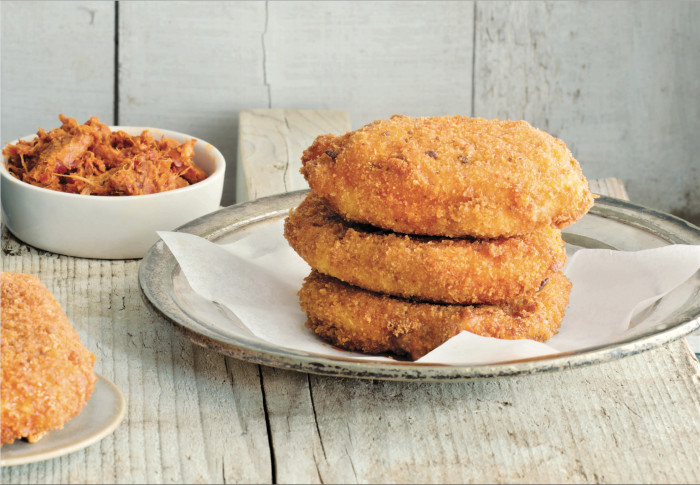 Try this deep-fried, pillowy mozzarella and spicy sausage sandwich and never go back to grilled cheese again.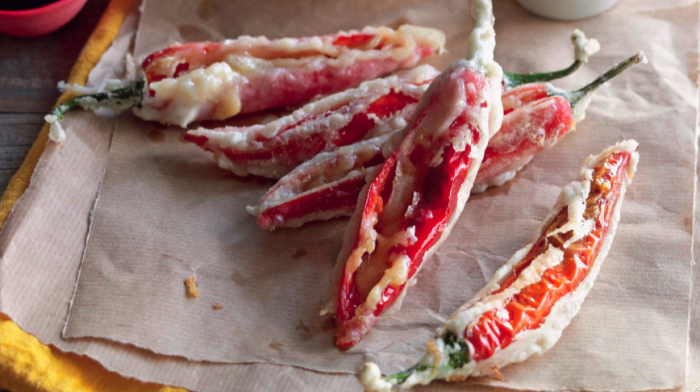 We're not getting any less obsessed with great food stuffed into great food, particularly when cheese and deep-frying are involved. That's only one of many reasons we're plowing through Hardie Grant Books's new izakaya cookbook — the Japanese have truly mastered the art of the bar snack. Next up, hot red chilies stuffed with cheddar, battered and fried tempura-style.
What could be better than deep-fried crumbed cheese? Yum yum! Whether you use goat cheese, ricotta mixed with herbs and dried chili and rolled into balls, mixed cheese scraps squashed together or, as here, Camembert, deep-frying it in this way is like having grilled (broiled) cheese on toast!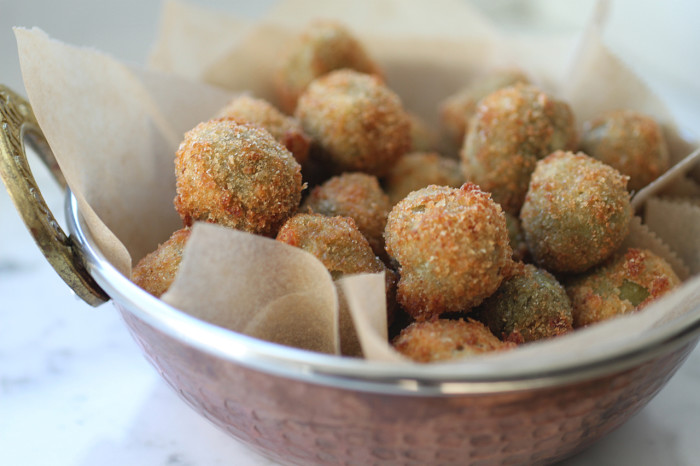 Fried olives may have originated in the Le Marche region of eastern Italy. There, they take pancetta, ground meats, cheese, herbs and spices and stuff large green olives, breading them and then deep-frying them to a golden crisp. Olive all'Ascolana is the name of the dish.