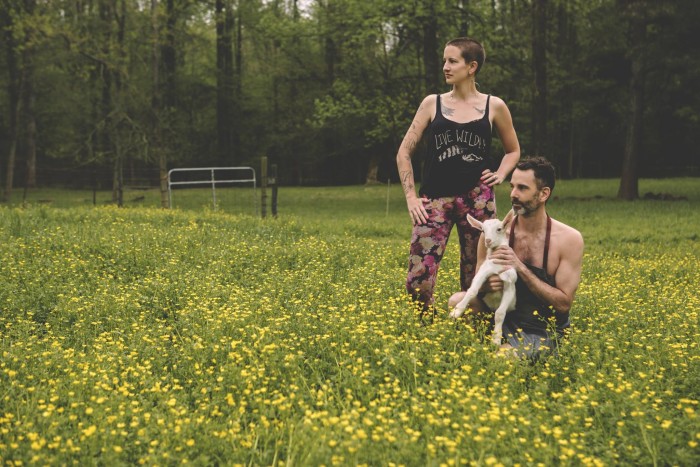 We're all about the eye-catching bits today. Some Atlanta chefs stripped to nothing but their aprons in the name of charity, a terrifying Star Wars–themed coffee table exists, artificial intelligence can now brew beer and Krispy Kreme cherry soda can be bought in some parts of the Southeast, should you feel the need.
Chefs show skin for charity
If you've ever wanted a dozen photos of your favorite Atlanta chefs posing seductively in nothing but aprons, now is the time. Produced by the Farmer Fund, a nonprofit that helps Atlanta farmers affected by natural disasters, a 2017 calendar will feature the aforementioned scantily clad chefs, according to Access Atlanta. The models include Empire State South's Hugh Acheson, Staplehouse's Ryan Smith, and Twains Brewpub & Billiard's Savannah Haseler. Sun Dog Farmer's Darby Smith and Miller Union's Steven Satterfield were featured in 2016's calendar (pictured above). Proceeds benefit the Farmer Fund.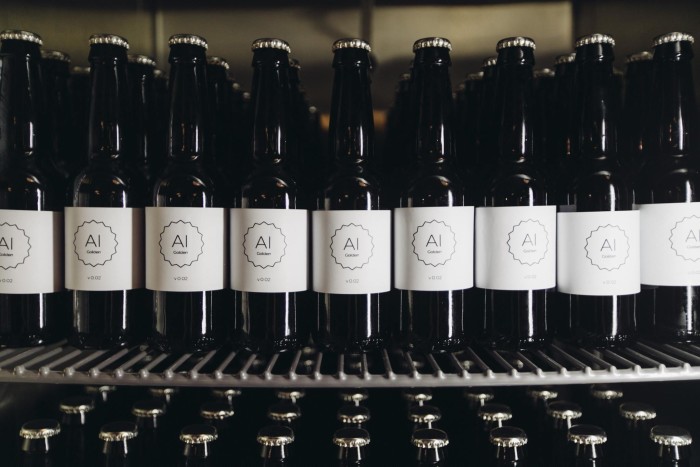 The future is now: A.I. brews beer
When a beer isn't to your liking, you try something else. IntelligentX, a brew label crated by British innovation firm 10x, would prefer you give direct feedback so they can work on their recipes via artificial intelligence. Fast Co. Design reports that IntelligentX has come up with an algorithm that brews beer based on human feedback. Customers can message a bot on Facebook Messenger while they're drinking the beer. That information is then sent to AI and is incorporated into a new recipe. According to Co.Design, what's neat about the technology from the brewers' eyes is that it links focus group testing and feedback directly to the beer, eliminating "middlemen statisticians." The label is currently only available in London with four varieties: Golden, Amber, Black and Pale.
This is not the coffee table you're looking for, or is it?
The purpose of a coffee table is simple: to hold cups of coffee, maybe a plant or book or two. What about a coffee table that grabs all of your attention and then some? Created by Tom Spina Designs, this Star Wars–themed table that depicts a sarlacc, a multi-appendaged creature that lives in the sand, devouring bounty hunter Boba Fett. According to Nerdist, the table was custom-made for a home theater and is not currently sold to the public. The important thing is that it exists.
America: Come have a doughnut-flavored cherry soda
Krispy Kreme, home of the beautiful, sweet, airy ring that is the original glazed doughnut, is partnering with a soda company to — you guessed it — make a doughnut-flavored fizzy drink. USA Today reports that Cheerwine, a black cherry–flavored soda from North Carolina, and Krispy Kreme's collaboration will only be available in the Carolinas and part of Georgia. The two have partnered before to serve a Cheerwine-filled doughnut.