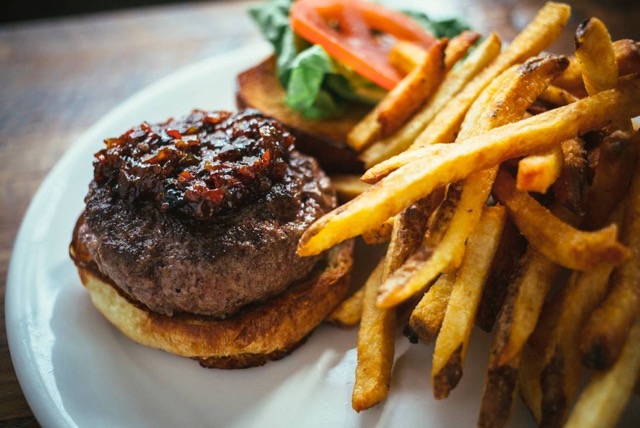 Chicago doesn't have the reputation for sleeplessness that New York does, but don't be too quick to throw shade. The Midwest hub is home to more than 70 late-night bars (for better or worse). And while there's no shortage of reliable, 'round-the-clock diners in these parts, there's also no reason to limit your options to blintzes and benedicts on the weekly. To help ensure Sunday morning doesn't hurt quite as much as it could, here are nine spots where seriously good food is served past midnight — because some good things do happen then.
Luxbar — until 2 a.m.
This Gold Coast restaurant just so happens to be big on American comfort food and bourbon — deeming it an all-too-practical option come midnight. The late-night menu may not be as sprawling as the daytime one, but between pigs in a blanket and the classic Lux Royale, revelers won't go home hungry. 18 E. Bellevue Pl.; 312-642-3400; luxbar.com
Ramen-san — until 1 a.m.
When 1 a.m. is around the corner, it doesn't get much better than a buzz, a beer and a bowl of ramen — unless, that is, you throw in fried rice. Rotating flavor combinations, from shrimp and kimchi to carnitas and corn, make their way to the menu at this River North noodle shop each weekend until close. 59 W. Hubbard St., #2; 312-377-9950; ramensan.com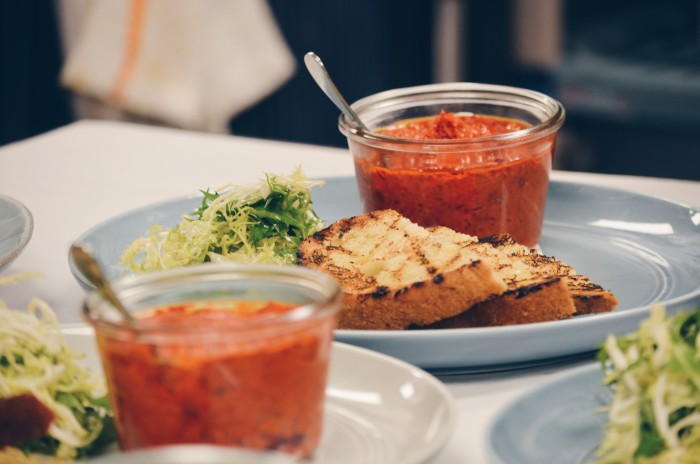 Cindy's — until 2 a.m. weeknights, 3 a.m. on Saturdays
With the thoughtfully crafted cocktails from spirit guide Nandini Khaund, chances are you won't want to be leaving this rooftop party anytime soon. Best to wise up instead with some of the plates from chef Christian Ragano, including 'nduja and white bean hummus and smoked trout rillette. If you missed dessert, they've got that covered, too: No wee-hour shortcuts are to be found in the chocolate raspberry cream pie, with Tanzanie dark chocolate mousse and a feuilletine crust. 12 S. Michigan Ave.; 312-792-3502; chicagoathletichotel.com
Dusek's Board & Beer — until 1 a.m.
A full, beer-focused dinner menu from Michelin-starred chef Jared Wenworth is on offer until 1 a.m. Friday and Saturday nights at this Pilsen-situated restaurant. Weeknights get some gussied-up late-night menu love, too, complete with a Slagel Farms burger and iron-roasted P.E.I. mussels. 1227 W. 18th St.; 312-526-3851; dusekschicago.com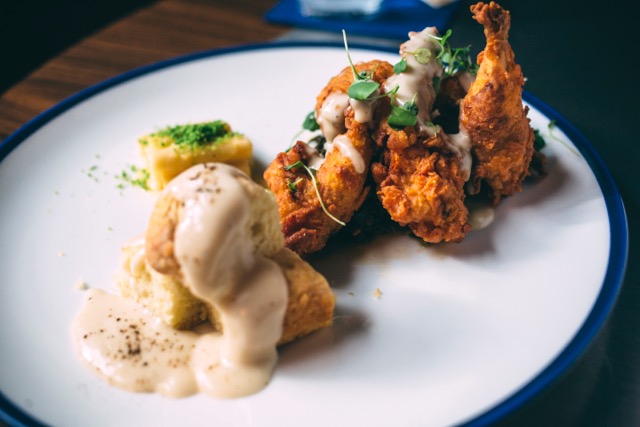 Moneygun — until 1 a.m.
The Dusek's team strikes again at this West Loop newcomer, where bartender Dustin Drankiewicz serves up more than 30 throwback cocktails (yes, even the Pink Squirrel has found a happy home here). Jared Wentworth's entire menu of upscale bar food is available just in time for that last drink, including Kentucky fried quail and a prime rib sandwich. 660 W. Lake St.; 312-660-0600; moneygunchicago.com
Rec Room — until supplies run out
Here's a best-case scenario if we've ever heard one: Come midnight on Thursday, Friday and Saturday, this Hubbard Street hangout encourages guests to raid their vintage fridge — for free. Sky's the limit until the pizza, fried chicken, and frozen candy bars run dry. We'll take two of everything. 18 W. Hubbard St.; 312-955-8018; rec-room-chicago.com
Twisted Spoke — until 1 a.m.
If you thought cheese curds and BBQ nachos were good halfway sober, just wait until 1 a.m., when the team at this neighborhood biker bar continues to crank out a full menu. Expect a roundup of quality bar grub, from shrimp po'boys and BLTs to ceviche and grilled bacon. 501 N. Ogden Ave.; 312-666-1500; twistedspoke.com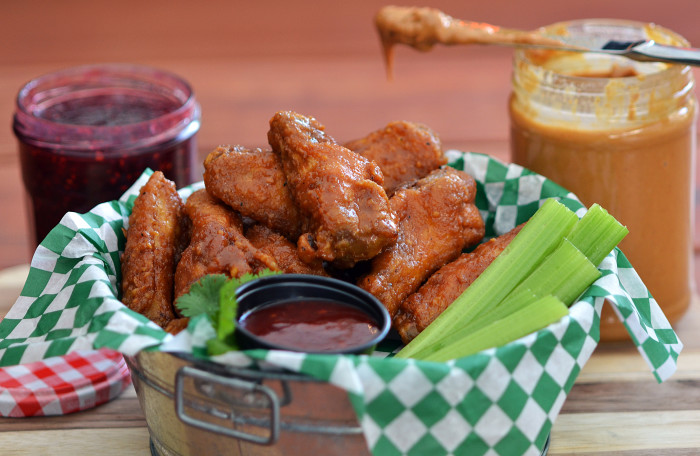 Jake Melnick's Corner Tap — until 1 a.m.
It's all about the wings at this Mag Mile sports hangout. More than seven kinds of the bar favorite are on offer until 1 a.m. on Fridays and Saturdays, from the ultra-hot XXX to a PB&J version made up of Thai peanut and raspberry chipotle jelly. The meat-averse are in good hands, too — brick-oven pizzas, beer-battered onion rings and Southern fried pickles are all on deck. 41 E. Superior St.; 312-266-0400; jakemelnicks.com
Momotaro Izakaya — until 1 a.m.
While the massive selection of Japanese plates here are probably best enjoyed during dinnertime proper, the team drummed up a solution for those trickling in late at night: a subterranean izakaya. Here, groups can get their fix of Tokyo's pub-inspired street fare, from chicken thigh skewers to king crab deviled eggs. 820 W. Lake St.; 312-733-4818; bokagrp.com/momotaro