The Pizza Underground Will Be Dropping Its First Album Soon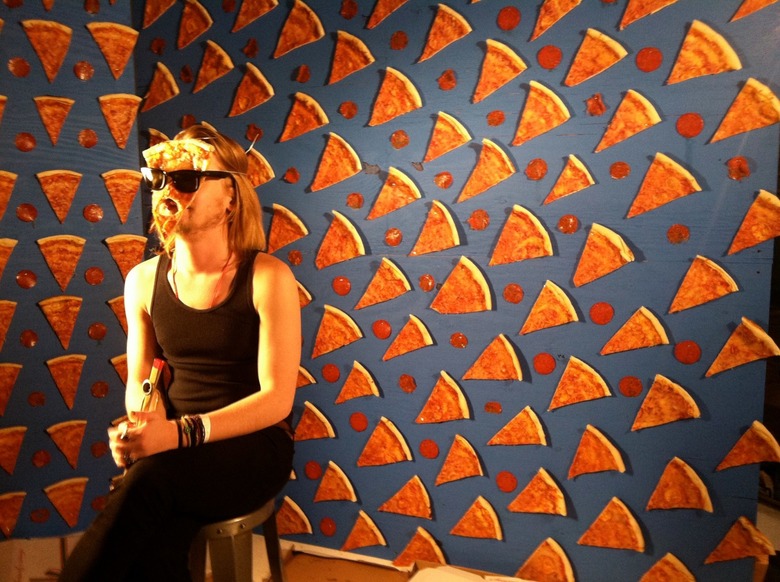 Macaulay Culkin's latest project includes pizza face in a good way. (Photo: The Pizza Underground/Facebook.
Fans of Home Alone, the Velvet Underground and pizza, rejoice! Macaulay Culkin's parody band, the Pizza Underground, has reunited, and the group is now working on its debut album, according to The Guardian.
Culkin, who plays kazoo, told the paper that the album will be released on vinyl and will feature a children's choir and a symphony orchestra. There's no word on when the album will be ready for delivery or what it will be called, but we'd like to suggest The Pizza Underground & Olives.
The parody quintet is known for spoofing Velvet Underground songs like"I'm Waiting for the Man" ("I'm Waiting for Delivery Man"),"Walk on the Wild Side" ("Take a Bite of the Wild Slice"),"Sunday Morning" ("Pizza Morning") and many others.
The band originally formed in 2013 and embarked on a tour in which bandmates were booed off stage in England. The group canceled further dates due to a "cheesemergency." Despite the group's shortcomings, we know we're sticking with them.
Check out the slice of the Pizza Underground below.