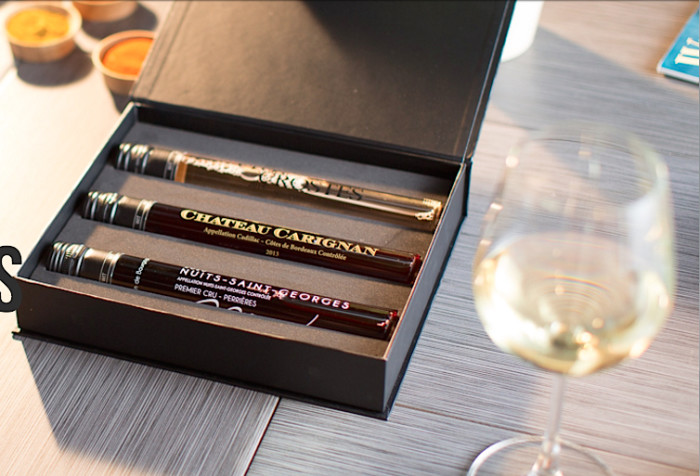 Not that we've ever had this issue, but if you find your expensive bottle of wine spoiling before you can finish it, you may find the ultimate solution in Vinebox, an online wine market that sells a curated collection of wines around the world by the glass. You can buy the full bottles, too, but where's the novelty in that?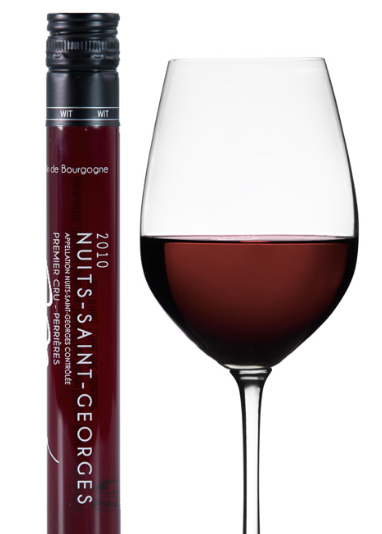 The company's patented "tube" format ensures that no oxygen comes in contact with the wine and pays homage to each bottle's label design. So if you're thinking, "Hey, that's a great idea, I should funnel bottles into tubes and charge a premium," think again, because that's how you make expensive terrible vinegar.

Peruse Vinebox's collection, sourced from Europe by a team that has tasted 10,000 bottles and featuring very best from some of the most celebrated winemakers in the industry. Included with your purchase, besides the chance to experience some moderate-to-pricey wines for a fraction of the cost, are pairing tips and fun facts about each winery. For example: Château du Taillan is run by five sisters — the fifth generation of the Cruse family, which has run the estate since 1896 (sound of a glass of wine pouring).