Complex Sweetness: Using Liqueurs In Cocktails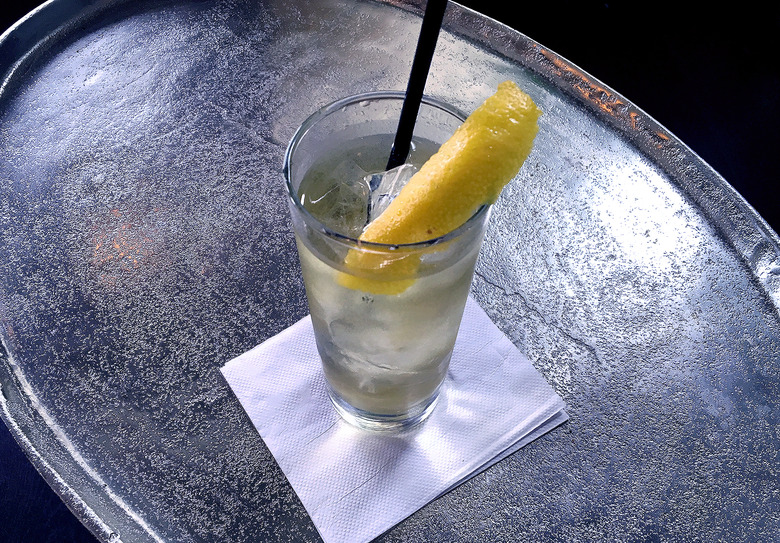 St-Germain is used as a base spirit here, playing off white wine and soda water in the aptly named St-Germain cockta
There's no denying that sweetness plays an integral role in cocktails; it's just a matter of how it's delivered. At the most basic level, a cube of sugar is muddled into a pool of bitters to form an old-fashioned. In order to create more complex and layered drinks, though, it's good to have a few basic liqueurs on hand, with the most common in the craft cocktail lexicon being Luxardo Maraschino, Cointreau, Green Chartreuse and Benedictine. Coffee liqueurs and amaretto are also universally known in this category.
The function of a liqueur or cordial is simple: It preserves the flavor of a given fruit or herb with distilled alcohol and sugar. Flavors essentially range from one note, such as Curaçao or Cointreau orange liqueur, to the medicinal Green Chartreuse, which is an amalgamation of 130 herbs, plants and flowers made from an 18th-century recipe known only by two monks in France. In a cocktail, the intensity of these spirits means they often need to be used sparingly, as they stand out far more than any infused syrup. Ernest Hemingway, who had diabetes, used this to his advantage when ordering his beloved daiquiris with a small dash of Maraschino liqueur, thereby avoiding excess sugar in the drink, though I doubt any doctor would find that accurate.
Many new small-batch liqueurs are now popping up, and undoubtedly one of the most identifiable that has paved the way in recent years has been St-Germain. Affectionately dubbed "bartender's ketchup" — which pokes fun at the fact that one could add a quarter-ounce of this spirit to almost any cocktail for a crowd-pleasing effect — this French elderflower liqueur invariably finds its way into some summer Collins variations with mint on bar menus. Who doesn't love blooming flowers? More inventive applications can certainly be found, and St-Germain can also be used as a base spirit, playing off white wine and soda water in the aptly named St-Germain cocktail.
Though this St-Germain cocktail is mind-bogglingly simple, other, more established applications of liqueurs in cocktails are the traditional margarita and sidecar for Cointreau, the Hemingway Daiquiri and stirred Martinez using Maraschino, and the Last Word and Old Green Hat for Green Chartreuse, which is also great to sip on its own. Enjoy.
St-Germain Cocktail
Servings: 1 cocktail
Ingredients
2 ounces dry white wine
1½ ounces St-Germain elderflower liqueur
Soda water
Directions:
Fill a chilled Collins glass with ice.
Pour white wine and St-Germain over ice and top with soda water.
Garnish with a lemon peel and add a straw.
Difficulty: Easy
Prep time: 1 minute