Finally, A Video Game For Lovers Of French Rosé!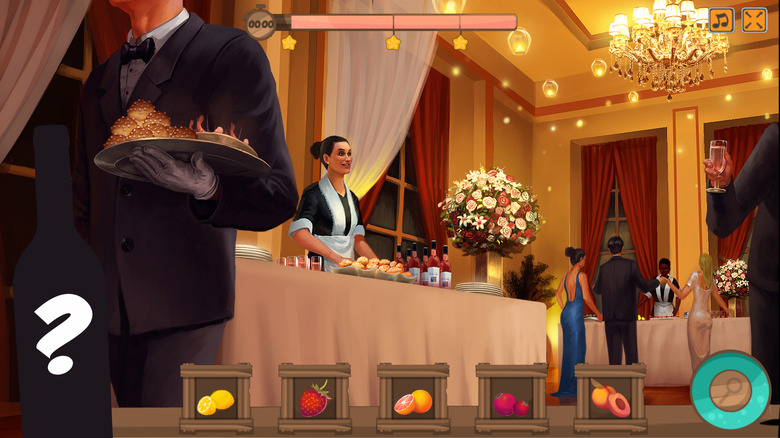 If you've been looking for a "no more excuses" reason to unleash your hidden wine enthusiast, look no further than Vinoga Quests — Flavors of Rosé! The second video game for American oenophiles from Paris-based developers Metidia hits Facebook in late July to help you cultivate a palate for the official pink drink of the summer.
 In the original Vinoga, your French uncle Henri strikes it rich, leaving the family wine estate for a warmer climate. You're in charge of learning which grapes make which wines in order to grow, harvest, make wine and reseed the plots. The more wine you sell, the more money you earn and the more kinds of equipment you can purchase to grow new varietals. It's a little like Farmville, but classier and with more alcohol.
The sequel presents a new challenge: Discover all the flavor notes and accessories needed for a professional-grade wine tasting, scavenger-hunt style, in real-life rosés from three renowned wineries in the south of France. The faster you find the tasting notes hidden in Vinoga's beautifully designed scenes, the higher your score. When you've mastered the game, pick up the bottles at your local wine shop and put your new skills to use.
We spoke with Metidia CEO and cofounder Oswald Bernard about what inspired the game.
What's your own history with wine?
Creating a company for the wine industry was an opportunity to learn about wine, because at first I didn't know anything about it. My partner and I have been working with the wine industry and video games for four years now. We won several awards in France for our first game.
Why did you choose to focus on rosé for your second game?
Because it's summertime! In France, it is very popular to drink rosé wine during the summer. We know that rosé wine is getting more and more attention everywhere in the world, and with this game, we can help players discover and understand its flavors.
How did the winemakers factor into creating the game? 
We collaborated with three brands to produce the game. The best people to talk about wine for a video game like this are the winemakers themselves. It was an extraordinary experience to work with major rosé winemakers — we get inspiration from reality. For us, a game about wine must talk about real wine.
How do you play?
It's about training yourself for a rosé competition, so you travel from vineyard to vineyard finding the flavors in each wine hidden within nine scenes of the south of France.
What would you recommend pairing with a nice long session of Vinoga Quests?
I would say that the best would be to taste each wine at the same time you discover its flavors in the game.